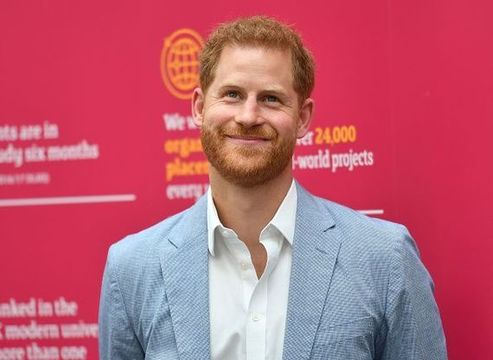 Prince Harry has laid out the plans for his new Netflix documentary
Harry, the Duke of Sussex, has appeared on a Zoom call in order to spread the word about his new Netflix documentary and has shed some light on the work being carried out by Paralympians all around the world. 
Prince Harry created the Invictus Games in order to provide a platform for those wounded in combat to compete in their chosen sport at the highest level. The games have been a rousing success so far, and are one of the major events in Harry's calendar every 2 years.
On the call with Harry were several athletes who will be in the documentary, which will be called 'Rising Phoenix'.
Tatyana McFadden, Mat Stutzman, Bebe Vio, Jean Baptiste Alaize, and Ntando Mahlangu joined Prince Harry and the call to discuss their respective careers. Harry said he was working towards getting rid of 'stereotyping and preconceptions' with the Netflix documentary.
The Duke of Sussex said 'With COVID and everything else that is happening at the moment, your stories and the strength that you guys show, is incredible and that needs to be seen more. It needs to be spoken about more, to try and get rid of the stereotyping to get rid of those preconceptions. My biggest hope is that people will watch this film and go 'No matter how hard my life is, no matter how hard a day or a week can be, this what I aspire to, not just for me but for my family and all the loved ones around me.'
Harry also spoke about the importance sport plays in maintaining a healthy and productive life. He said 'There isn't anything else in the world that can bring you back from the darkest places than sport. Yes, lives are being changed on the track. But lives are also being changed in the stands.'

Have a look at the full clip below, courtesy of The Evening Standard