50 Years of Second-Hand Books
[caption id="HayOnWyeBooktown_Feature" align="aligncenter" width="1024"]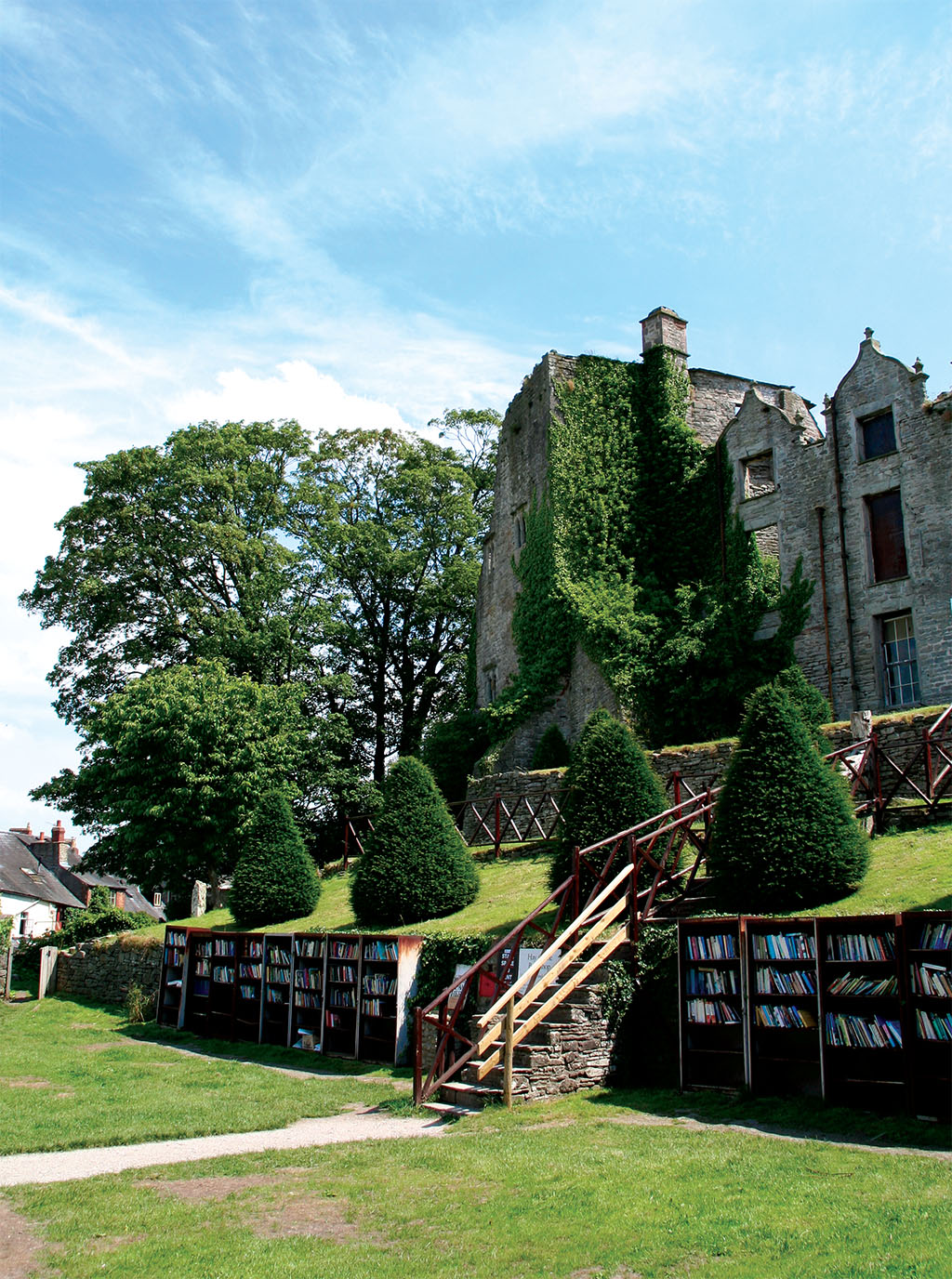 11
[/caption]
[caption id="HayOnWyeBooktown_img1" align="aligncenter" width="1024"]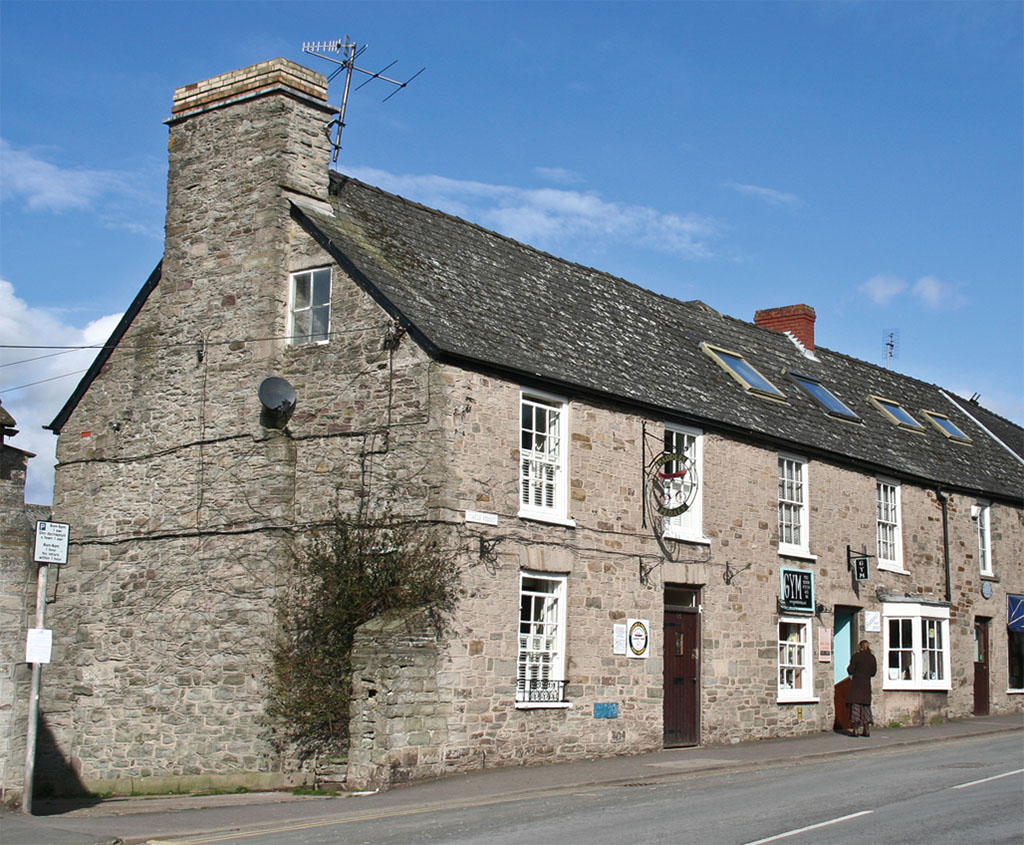 11
Lining the narrow streets of the village, Hay's 31 bookstores feature every special interest imagineable. Even the grounds of 13th-century Hay Castle are lined with inexpensive books. Pay in the box on your way out.
[/caption]
There's a well-known proverb that says you should never judge a book by its cover, yet many judge the small town of Hay-on-Wye by its postal address: its English postal address. Those who actually delve inside its covers discover Hay's Welsh location. Not only does it have a Welsh name, Y Gelli, meaning enclosed forest, but it nestles in the northeast corner of one of Wales' three national parks: the Brecon Beacons. Two of Wales' most prestigious long-distance footpaths, Offa's Dyke and the Wye Valley Walk leaf their way through the pages of this best-selling border town.
Indeed, if Hay-on-Wye were to be selected for a typical visitor, many would expect to find the outdoor enthusiast.With the high, yet tantalizingly out of sight summits of Hay Bluff (2,221 feet) and the intriguingly named Lord Hereford's Knob (2,232 feet) to its south, and the dashingly clear waters of the beautiful River Wye providing the town's northern boundary, Hay-on-Wye is an outdoor paradise.
Yet the reason most people come to this quiet settlement, 23 miles west of Hereford and 60 miles north of Cardiff, is because of the second-hand bookshops—all 31 of them. There can't be many places in the world where there is one bookshop for every 59 residents. Yet here, they line the streets like, eh, books on a shelf. By definition, the pace of life is slow here. People don't rush; they browse. Literally.
In Church Street, a two-minute stroll from the main car park and bus stops in Oxford Road, stands the Cinema Bookshop, where selling stories in book format has taken over from selling stories on celluloid. Step inside and it's possible to lose yourself in a world of more than 200,000 books, or simply get lost. On one occasion, while standing in the Medieval History section, I had to send a text message to my friend to find out where in the bookshop she had secreted herself. Rows of shelving contain wondrous titles like Crafting the Culture of French Chocolate and The Illustrated Guide to Divination, or Tales from the Toy Box and Shaping a Nation: 20th-Century American Architecture and Its Makers.
This is why Hay works. It doesn't matter what your interests are, there's a shelf, a bookcase, or for some popular topics, an entire bookshop, just for you. Whichever bookshop you happen to wander into, there is always a chair, a stool, a bench, a windowsill or even the edge of a step to perch yourself on. When comfortably seated, your Hay experience truly begins—as you carefully turn the pages, feel the quality of the paper sadly no longer used in many of today's books and feel the satisfaction that the tome you are holding is giving you. There is no hard sell here. You can sit and browse all day and no one will mind. I defy any booklover, though, to come here and leave at the end of the day with less than at least a bagful of newfound discoveries.
The Cinema Bookshop is a great starting point for exploring Hay because of its size and variety. After an hour or two, though, most visitors head for Castle Street, where many of the town's more specialized bookshops lie. From Bookends, with its mix of self-help, reference and fiction to The Addyman Annexe, offering books on topics as diverse as sex, drugs, art, poetry, philosophy, modern art and left-wing history, here is the proof that there is something for all tastes in Hay.
[caption id="HayOnWyeBooktown_img2" align="aligncenter" width="149"]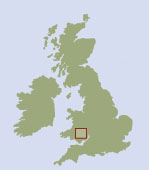 11
[/caption]
[caption id="HayOnWyeBooktown_img3" align="aligncenter" width="1024"]

11
Addymans Books
[/caption]
[caption id="HayOnWyeBooktown_img4" align="aligncenter" width="1024"]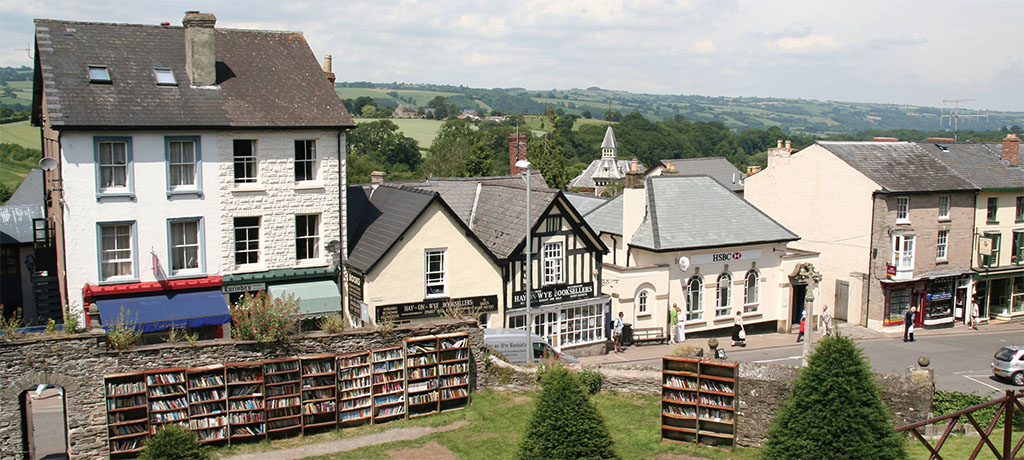 11
Castle Street, Hay-on-Wye
[/caption]
[caption id="HayOnWyeBooktown_img5" align="aligncenter" width="1024"]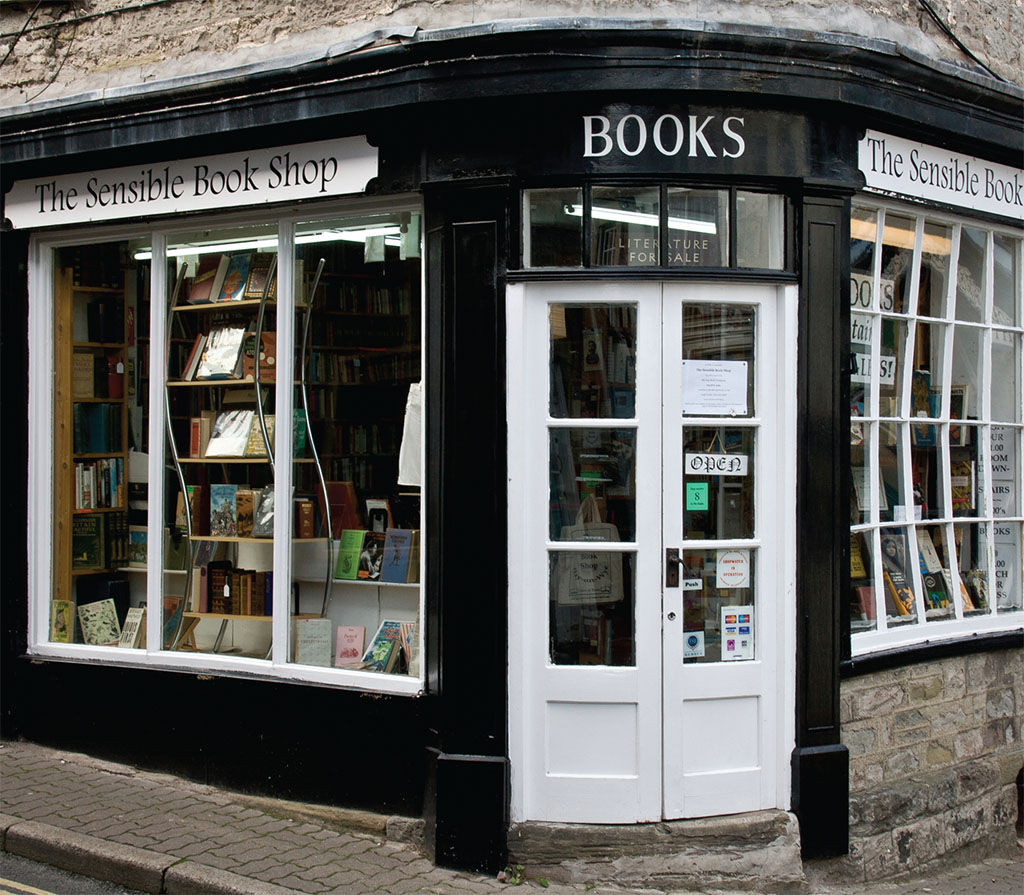 11
The Sensible Book Shop
[/caption]
[caption id="HayOnWyeBooktown_img6" align="aligncenter" width="616"]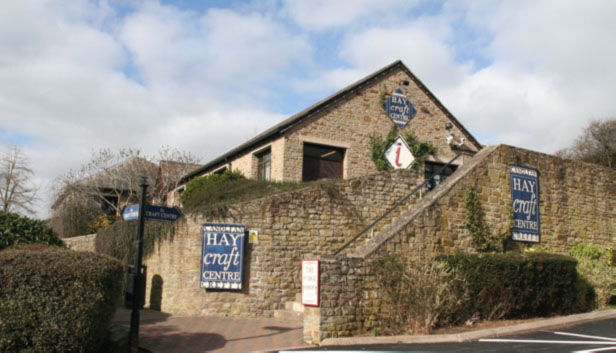 11
Hay-on-Wye Craft Center
[/caption]
[caption id="HayOnWyeBooktown_img7" align="aligncenter" width="610"]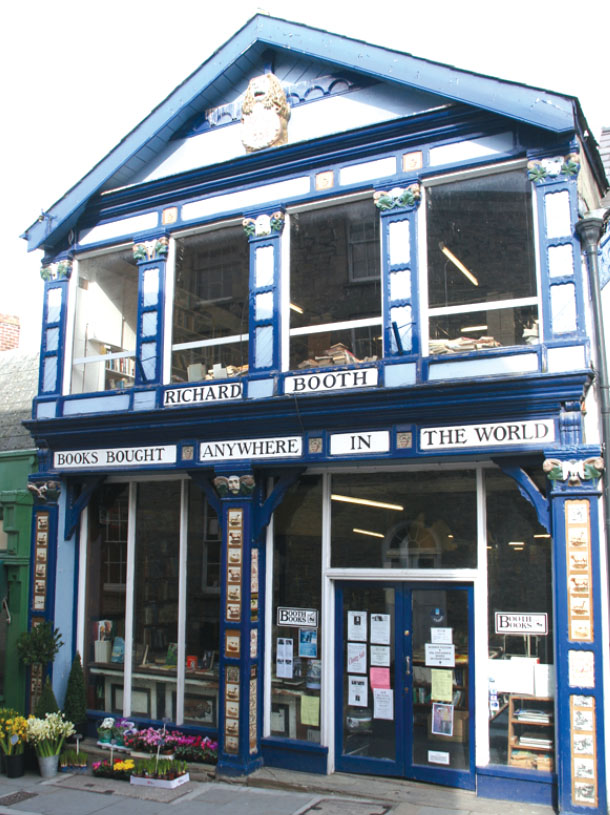 11
Richard Booth
[/caption]
Booking It To Hay-on-Wye
By Air:
Continental and United Airlines fly from New York to Bristol International Airport, which is the nearest international airport, 80 miles from Hay-on-Wye.
www.bristolairport.co.uk
By Train:
The nearest railway station is at Builth Road, near Builth Wells, 19 miles away on the Heart of Wales railway.
www.arrivatrainswales.co.uk
The nearest mainline station, is Hereford, 22 miles, on the Manchester to Cardiff line. Use Stagecoach Bus Service 39 (see below) to travel between Hereford and Hay-on-Wye.
By Bus:
Stagecoach Service 39 connects Hereford with Brecon via Hay-on-Wye, 7 days a week.
www.stagecoachbus.com
By Car:
Hay-on-Wye is approx 184 miles from London. Take the M4 to Newport, the A449 to Raglan, the A40 to Crickhowell and then the A479 and A438 to Hay. From Hereford take the A438. From Builth Wells take the A470 and then the A438.
Hay-on-Wye Bookshops
For further details of Hay's bookshops, visit
www.hay-on-wye.co.uk/bookshops/default.asp
where contact information, website addresses and some opening times are provided. Many of Hay's larger bookshops are open seven days a week, throughout the year, only closing on Christmas Day, Boxing Day and New Year's Day. Several of Hay's bookshops sell their stock online to worldwide destinations.
[caption id="HayOnWyeBooktown_img8" align="alignright" width="281"]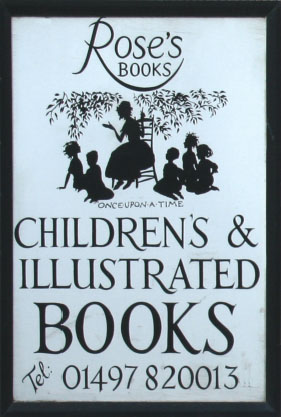 11
[/caption]
Booktowns Across the World
As the world's first booktown, Hay-on-Wye demonstrated that it was possible for a small, rural market town to survive economically if it specialized in books. Richard Booth has advised many towns across the world to take this step, and Redu, in Belgium, was the first booktown in mainland Europe, established in 1984. One of its 20 bookshops, De Eglantier, has a section on its top floor called Crazy Castle, named in honor of Richard Booth, the rather crazy British chap who lived in the castle in Hay-on-Wye.
[caption id="HayOnWyeBooktown_img9" align="aligncenter" width="940"]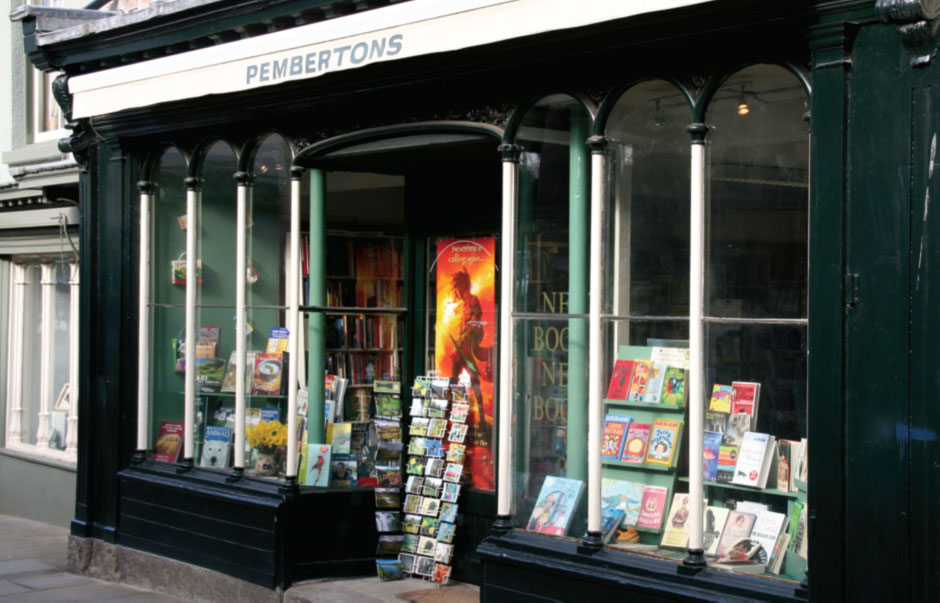 11
Modeled on Hay's success, booktowns have spread across the world.
[/caption]
About half way along, on the right, a high wall prevents pedestrians from seeing what lies on the other side, but a small doorway reveals all. Step through to the grounds of Hay Castle. Like the books offered for sale on the grounds, the castle has had several past lives and previous owners. What remains is a Jacobean mansion built into the walls of the original 13th-century fortress that once stood here. It has survived two fires; the most recent in 1978.
One of the castle's most famous inhabitants, Richard Booth, hoped to restore the building to its former glory, but he also used it to house one of his many bookshops. Booth is a classic British eccentric. In 1977, on April Fool's day, he declared himself King of Hay, and independence for Hay on Wye. Despite the eccentricity, if it wasn't for his efforts, the town would not be what it is today—which is why he was awarded an MBE in 2004.
The first chapter of Hay's historical journey to become the world's first booktown began 50 years ago in 1961, when Booth opened the town's first second-hand bookshop. He went on to buy and sell other bookshops, including the Cinema Bookshop. By the late 1970s, it was estimated that Hay-on-Wye held more than a million second-hand books.
Today, many of the second-hand bookshop owners in the town were trained by Booth when they worked in his shops. Richard Booth's shop at 44 Lion Street is not only the largest bookshop in the town, but also in Europe, turning over more second-hand books than any other such bookshop in the world.
Books can be bought almost anywhere in Hay. Every space is utilized. Wander around the grounds of the castle and you'll see books housed in outbuildings and even in dilapidated bookcases exposed to the elements with an occasional honesty box to collect the payments. Flick through the side streets and alleyways of the town and you'll pass half-open doors to passageways, brimming with more laden shelves and boxes of books.
You can enjoy Murder and Mayhem, or at least reading about it, in a shop dedicated to the subject. Step back to your youth in the Children's Bookshop or relive your rhyming couplets in The Poetry Bookshop. Bargain bibliophile seekers should certainly visit The Sensible Bookshop's basement, while serious first edition and antiquarian book hunters should track down Castle Street's Hay-on-Wye Booksellers.
The joy of Hay is that the stock is constantly changing, which encourages book buyers to return and browse again and again. This isn't a summer tourist destination; Hay is the perfect place to visit at any time of year, seven days a week, whatever the weather, thankfully.
Miss the Hay Literary Festival at the end of May, and you'll also miss the additional 80,000 visitors who bring another £3 million into the local economy. And yes, for those of you who were wondering, Hay-on-Wye does have a public lending library, too! Hay's most recent chapter offers an interesting fact. It is the only British town twinned with the ancient community of Timbuktu in Africa, for they both lie on the same line of longitude; further proof, that you shouldn't judge a book by its cover.