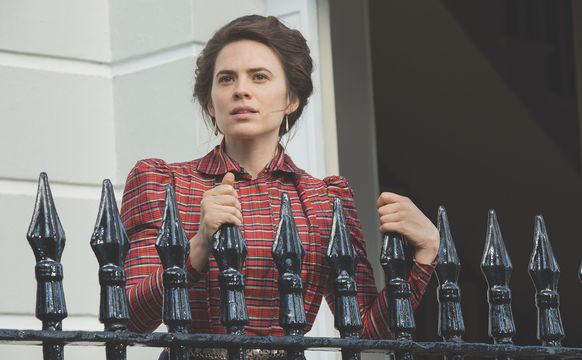 The new Margaret connects with
BHT

about E.M. Forster's masterpiece.

In Edwardian England, conservative industrialists and a poor insurance clerk collide with the idealistic Schlegel siblings—including the eldest sister, who somehow empathizes with all of them. "She seeks to connect with human beings, looking outward at the world rather than inward at her own comfortable existence," says Hayley Atwell (Brideshead Revisited, Agent Carter).

Over a century after the novel's publication, a four-part miniseries explores the nuances, dangers and joys of reaching out— across class and social barriers and in spite of differences. Wordy, generous and insightful, it's a production worthy of Margaret Schlegel. The actress portraying her talks with us about bringing one of the great English novels to the small screen.

British Heritage Travel: What's different about making literary adaptations?
Hayley Atwell: Having the book to hand is useful for adding detail in scenes, being able to get more of a sense of the world of the story. The more information I have, the more choices I feel I can make. It's something I can keep going back to, to better understand the scenes and the writer's ideas behind them. An adapted book can sometimes feel more sure of itself than an original script, which can undergo cuts and changes even during filming, when the director or writer or producers or actors amend it as they go along. That's only sometimes, though; it's not the rule.

BHT: Can you talk about what you feel are the book's greatest strengths? And about bringing those qualities to the screen?
Atwell: I think Forster manages to bring up big questions without sounding too intellectual or off-putting. His characters are full of their own well-meaning intentions, but they're all flawed, as humans are naturally. This makes them accessible to audiences who may relate in some small way with them. He allows them to be hypocritical and contradictory and changeable, but he also gives them the capacity to change and mature. You could say that the three families in the story—the Basts, the Schlegels and the Wilcoxes—represent the different social classes in Edwardian England, but you don't feel reading it that he's using characters as mouthpieces for the opposing political views. The dialogue, both in the book and the adapted script by Kenny Lonergan [the American writer/director ofManchester by the Sea and You Can Count on Me] is not weighed down by expositional plot points. The book's greatest strength is its ability to arrive at a satisfying and sophisticated end, having gone off in all sorts of dramatic directions, and not succumb to sentimentality or romanticism. It is expanding rather than indulgent.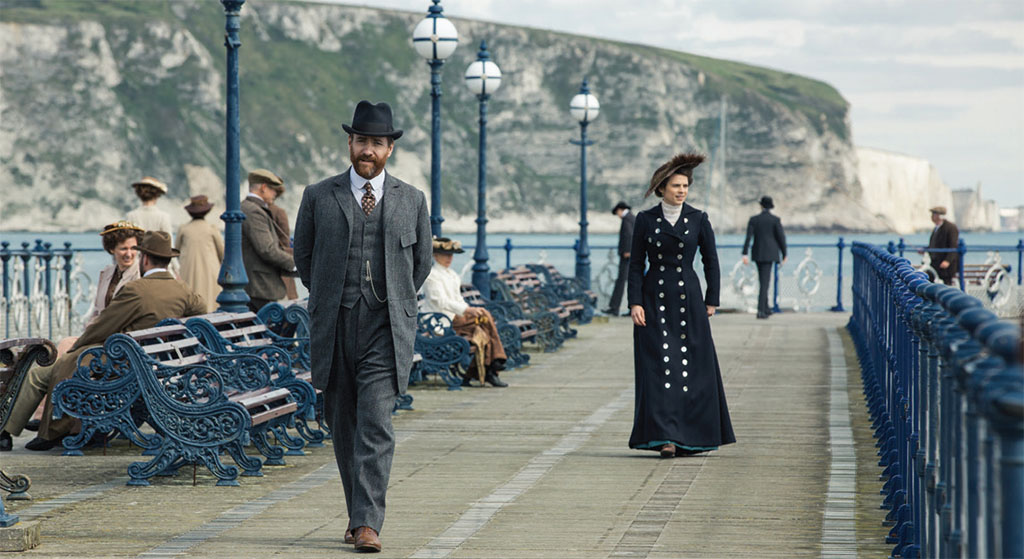 4
BHT: How does it relate to today's Britain?
Atwell: These families from different social and economic classes affect each other. The extent to which any of them know that depends on how blind they are to their own poverty or privilege. No one chooses to be poor, but the ignorant rich man, in this case Mr. Wilcox, sees poverty as laziness or just something that happens to "other people." He benefits from people like the Basts, who will work for him, earning very little, while he pockets the fruits of their strenuous labors. To him, the Basts are expendable. The Schlegels, however, see them as people like them, with more similarities than differences. These social hierarchies, of course, exist today in other ways, and in new ways, and this story shines a light on our common humanity.
BHT: Can you tell us about your character? Margaret is very complicated. Unlike her sister Helen, she sees a lot of different points of view.
Atwell: Margaret is the heroine of the story. Forster has written her as having a brilliant intellect that is matched by boundless empathy. She's inquisitive and nosey and wants to understand her own prejudices and hypocrisies as well as others'. She's always searching for answers and often making mistakes, hurting herself and confusing others. What makes her particularly remarkable is her self-awareness—she knows she was born into privilege and a quality of life not available to everyone, and she knows this is not fair. What she matures into is a person who makes space for all the qualities of a human being, however unflattering.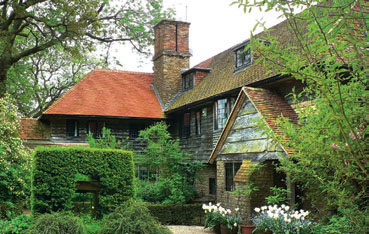 4
BHT: Tell us about some of the filming locations.
Atwell: I loved the scenes we shot at Twickenham studios that were used as the interiors for the family home. The art department had peppered the sets with details from the book: Helen's painting materials and beautiful shawls, [their brother] Tibby's music and rock collections, Margaret's letters and books. We had all these props to use in any scene that added naturalism and painted a picture of this cultured, eccentric and well-loved family.
BHT: The author's most famous words: "Only connect"—what do they mean to you for this story?
Atwell: It's a phrase used by Margaret when she's trying to explain to Helen that looking for the common humanity is the making of a truly rich life. That it is the point of life. To flourish, to heal, to learn, to mature, to expand comes from the decision we make to turn toward each other rather than away from each other.
BHT: You appeared with Emma Thompson in the 2008 version of Brideshead Revisited. She famously played your character in the 1992 film version of Howards End. Did she say anything to you?
Atwell: She said Forster was one of literature's first great feminists. I agree.
Howards End premieres April 8th on Starz. This conversation has been slightly edited for length and clarity.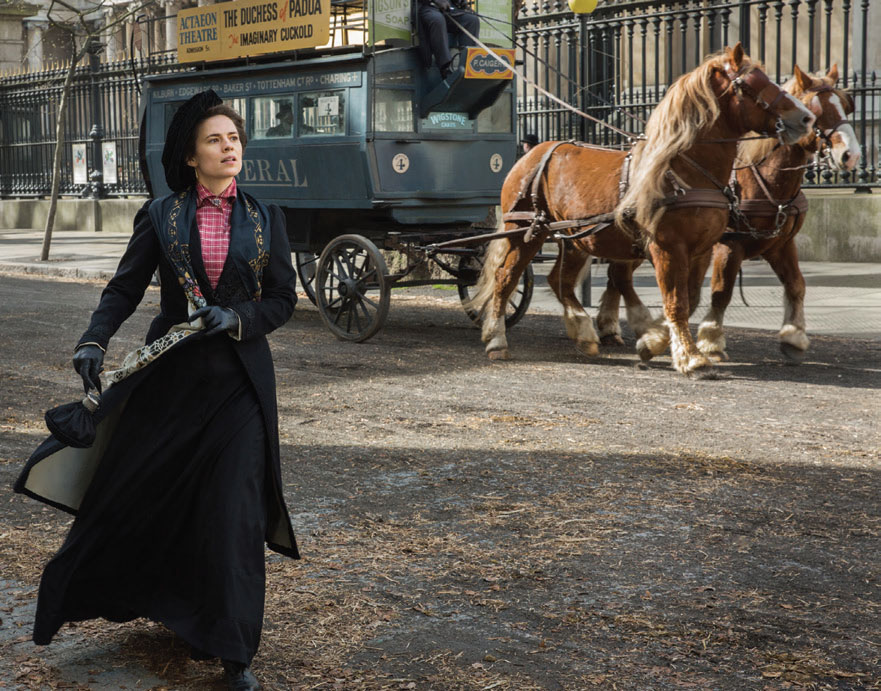 4