< ![CDATA[
The Punjab
[caption id="HistoricLondonDining_img1" align="aligncenter" width="1024"]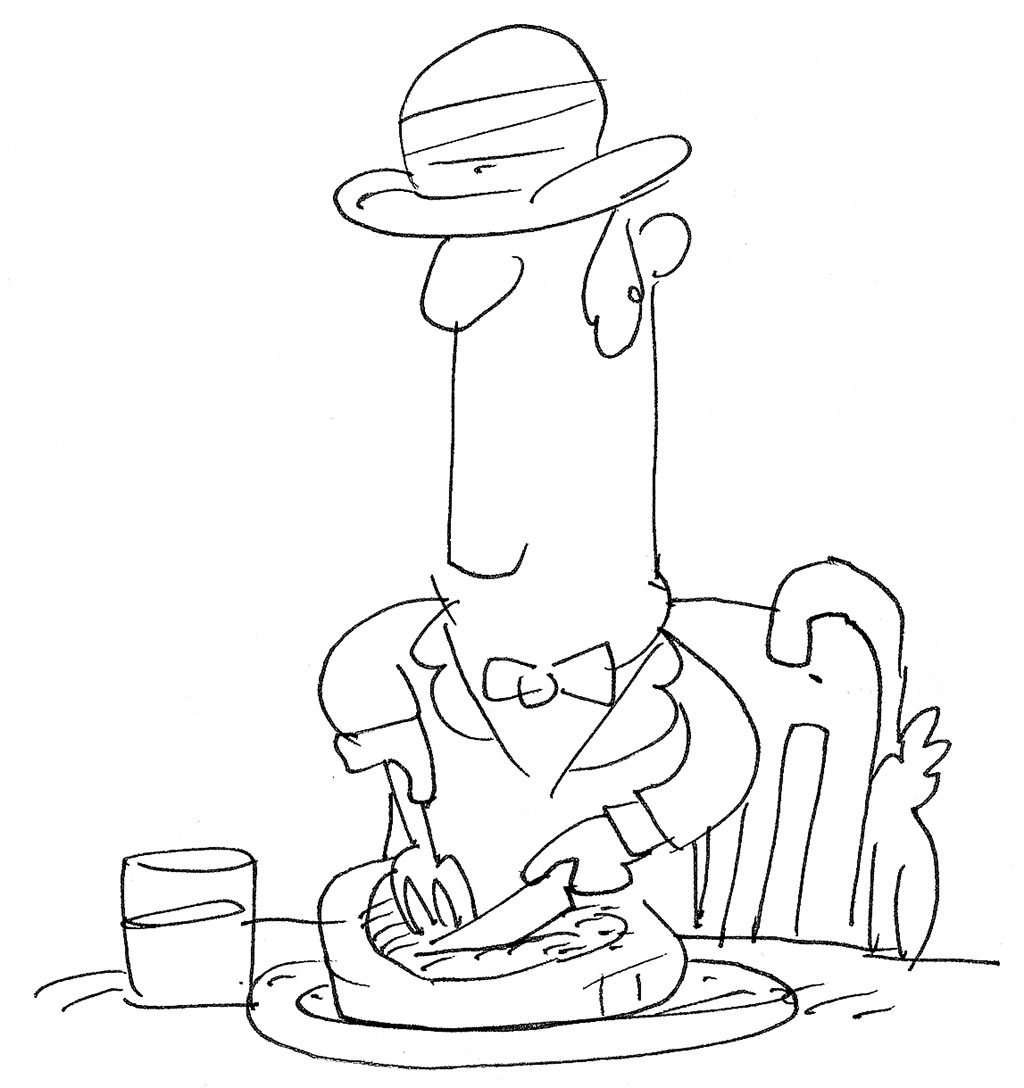 4
[/caption]
No series on historic London dining would be complete without including one of London's many great Indian restaurants. After all, Indian dining is far and away Britain's most popular ethnic cuisine. Many an evening have I spent over the past two decades with the affable Mr. Maan and his team at the Punjab Indian Restaurant, savoring the flavors and cooking styles of northern India. With Jennifer Dorn's visit to this Neal Street landmark, we bring our sampler of historic London restaurants to a conclusion. We'll stay in the neighborhood, however, as Barbara Cooper (see "London's Historic Theaters," January 2006) introduces Covent Garden and the Theatre Museum.
[caption id="HistoricLondonDining_img2" align="alignright" width="1004"]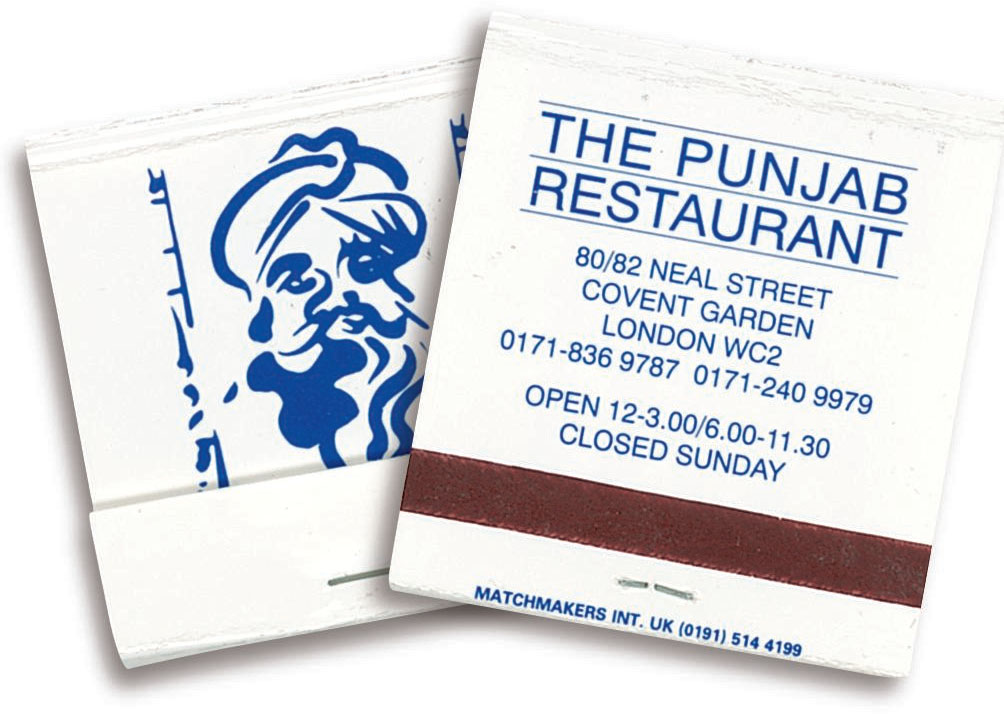 4
[/caption]
A BRIGHT BLUE AWNING with "Punjab Indian Restaurant" in bold, yellow letters spans the outside of the two buildings that comprise one of the oldest Indian restaurants—and the oldest serving the food of North India—in London. Located at the top of bustling Neal Street, where it intersects with Shaftesbury Avenue to form one of the borders of the neighborhood that is Covent Garden, this restaurant has a rich history that matches its very good cuisine.
[caption id="HistoricLondonDining_img3" align="aligncenter" width="1024"]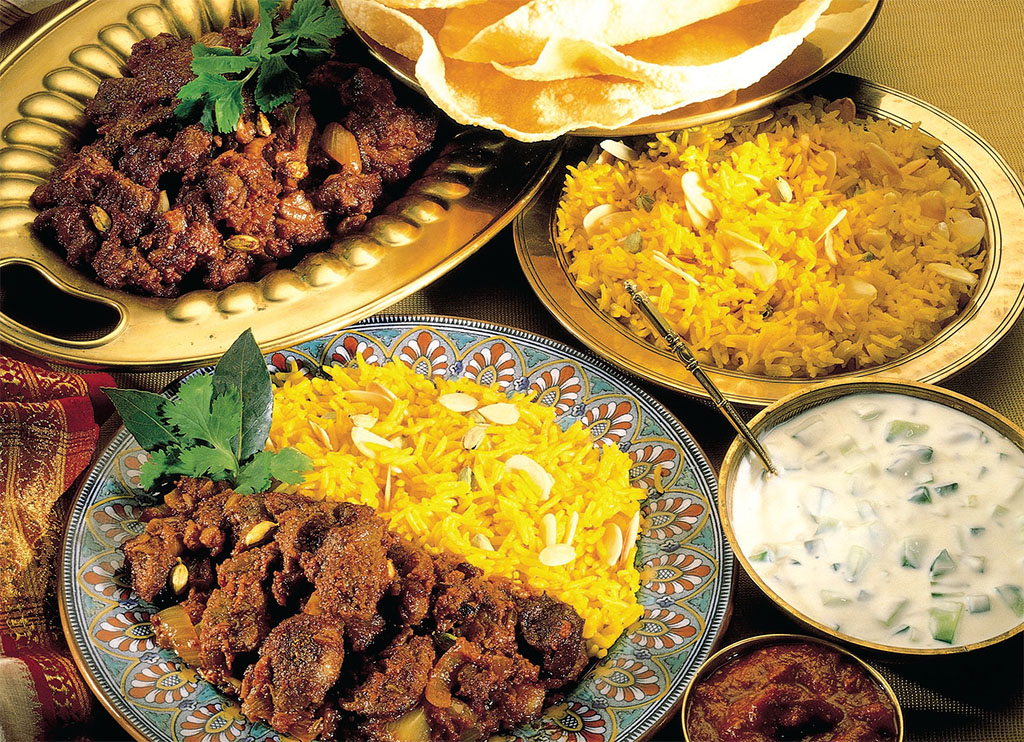 4
Rogan Gosh and pappadoms, rice pilaf and raita. Covent Garden's Punjab is the oldest North Indian restaurant in London (©Imagestate/Alamy).
[/caption]
Sital Singh Maan, a gentle, jovial, bearded man who took over the restaurant in 1971 from his grandfather, seems to be on a mission to ensure that everyone who enters the Punjab is made to feel welcome and is served well-prepared, healthy food. He describes his culinary mission: "One thing I take pride in is the food. We don't just mix the ingredients but blend spices such as coriander, cumin, cinnamon and tumeric, among others, to bring out the flavors. Spices also have certain medicinal qualities so I would like to think that our food is healthy."
Sital's grandfather, Gurbachan Singh Maan, arrived in the United Kingdom from the Punjabi region of India in 1936. In 1947 he turned his passion for his native country's food into a restaurant at Aldgate in the city of London. Friends on the Indian High Commission told him about an available space on Neal Street. In that area, they said, there were many Indian people studying and working, without any place nearby for a taste of food from their home country. Grandfather Maan sold the Aldgate place in March 1951 and reopened on Neal Street on July 11, 1951. Word of the new Indian restaurant quickly spread. Foreign students from the nearby universities and Inns of Court, and workers from the many hospitals then in the area, began to flock to the restaurant for the home-cooked Indian food they missed. When these early customers returned to their native lands, they recommended the Punjab to others about to travel to London, so that generations of families kept extending the connection to the restaurant.
When the Punjab was first opened on Neal Street, Covent Garden was a very different place than it is today. The historic fruit and vegetable and flower markets still dominated the area. Just two doors away from the Punjab was a large, green vegetable market, and its employees would stop for a meal during work breaks. In 1973 the markets were relocated beyond central London, and Covent Garden confronted the probability of major changes. The community, only about 10,000 to 15,000 residents at that time, fought a successful campaign against massive high-rise buildings and fast roads so that, thankfully, Covent Garden retains quite a bit of its charm, its quaintness, its cobblestone streets and its low buildings. Sital Singh Maan feels that the Covent Garden renaissance has had both good and bad elements. "It is good because there is lots of foot traffic so people, including tourists, pour into the area and find the Punjab," he says. "The negative side is that many large companies want a presence in Covent Garden, stay for a while, then relocate, causing rental and property prices to soar." Fortunately, Maan owns the freehold on one of the two buildings that make up the Punjab and has a landlord who has been quite decent about the rental on the other.
The Punjab serves the food of North India, which differs from the food of Southern India in that more dairy products are used. Its reasonably priced menu combines traditional tandoori dishes with the restaurant's Punjabi specialties, including acharri gosht, made with pickled lamb, kadu sabhji, made with pumpkin, and grandfather Maan's secret recipe for kali daal. With its small corner bar and two dining rooms lined with photographs, the atmosphere is intimate and cheerful. This is just the place to pop into for a meal after hours of shopping and sightseeing or before a show at one of a number of theaters in the area, or perhaps a performance at the Royal Opera House nearby.
People dine here again and again, year after year, and in 1992 the Punjabbers Club was formed as a way of keeping frequent diners in touch with each other. After all, they share a love of the Punjab. Members have an annual dinner at the restaurant with a special menu prepared by the owner, and a regular newsletter goes out in the post to everyone on the club mailing list.
Maan returns to his native North India for three weeks annually. While there he is always on the lookout for anything new that might be happening in the way of food and restaurants. In London he is at the Punjab six days a week and enjoys being the front-of-house man. He also is very involved in what he calls "charity work" as an active member of the London Sikh community. This entails reaching out to all communities, schools and houses of worship to encourage everyone to realize "that we are all one people." Listening to him, one certainly feels that much can be put right in the world with better communication. His eloquence and optimism reassure that it is only through talking with others and dispelling fears of the unknown—often the main cause of prejudice—that the world will become more humane and safer.
For years Londoners have been inviting each other "to go for a curry," as Indian restaurants were quite often the only places to get decent food. Long before London's restaurant revolution in the 1990s, its Indian community fed the capital city inexpensively and well as it continues to do to this day. In September 2005, a plaque honoring the man who established Britain's first Indian restaurant was unveiled. Indian-born Sake Dean Mahomed set up the Hindoostane Coffee House on George Street in central London's Marylebone area in 1810, and its food was said at the time "to be unequalled by any curries ever made in England." Similarly, the Punjab has also been a pioneer in ethnic cuisine. It is a considerable milestone for a small neighborhood restaurant to have celebrated more than 55 years in business with a bright future still ahead of it. Perhaps one day in the future a plaque will be installed over the Neal Street premises to commemorate the Punjab's achievement.
Without any advertising, word of mouth continues to bring customers to the Punjab. Several years ago, even America's Food Network Channel found its own way to the restaurant for its Taste of England show. London teems with restaurants and celebrity chefs, but what more can anyone want than a decent neighborhood place where a very good meal can be had for a modest price! Although his children are encouraging him to retire, Maan does not believe in the word and would miss his restaurant very much. It is certain that the Punjab Indian Restaurant, a fixture in Covent Garden, would also be greatly missed.]]