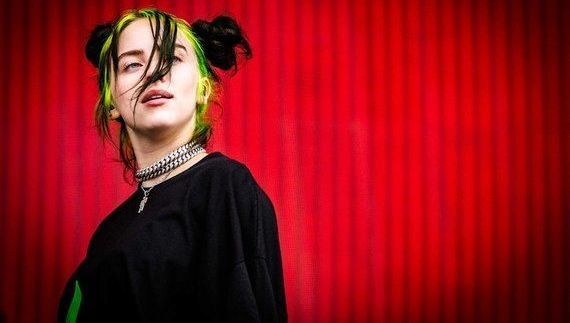 The new James Bond film, No Time to Die is set to be another resounding success at the box office but what about the theme songs? We take a look at the hits.
Starring Daniel Craig, Lashana Lynch, and Rami Malek, this will be the 25th James Bond film to hit cinemas and promises to be one of the best yet.
As always, much attention has been placed on the soundtrack for the film. This year, it has been announced that pop superstar Billie Eilish will be taking the reigns and performing the new track. She'll have the help of renowned composer Hans Zimmer on the song also.
Read more: How many of these British insults do you know?
With this in mind, let's take a look at our five favorite James Bond theme songs:
5. Adele - Skyfall
Adele wowed us all with her take on a Bond song. A contemporary classic, Skyfall possessed everything you could ever want in a Bond theme tune. The versatility of Adele's voice means she can croon with ease through the verse before exploding into that unforgettable chorus. Pure class.
4. Shirley Bassey - Diamonds are Forever
Nothing screams old-school-cool quite like the way Shirley Bassey meanders through this track. An all-time vocal performance that is as much about its restraint as it is its power, Bassey is formidable. 'Unlike men, the diamonds linger'. 
3. Louis Armstrong - We Have All The Time In The World
Perhaps an outlier in terms of the typical style of Bond theme songs, Louis Armstrong must have known he had an instant classic once he finished this track. On Her Majesty's Secret Service is surely close to the top of any Bond-fanatic's list, meaning this song will always be in the conversation of the greatest Bond theme song ever.
Read more: Are these the prettiest streets in Britain?
2. Carly Simon - Nobody Does It Better
Nobody Does It Better is a transcendent track that will be sung in karaoke bars worldwide, always and forever. Who would have thought that Carly Simon singing on a rooftop could be so iconic?
1. Paul McCartney and Wings - Live and Let Die
You knew it was coming. To say that getting Paul McCartney on a theme track was the coup of the century may be an understatement. Everything Paul McCartney touches turns to musical gold, so it's no surprise that Live and Let Die would go on to be one of the greatest theme songs we have seen across all of cinema. 
Read more: Ramble the Fosse Way