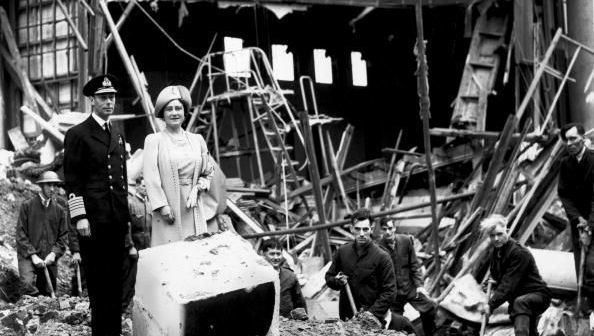 Friday 13th, a day that sends shivers down everyone's spine, and is known for bringing bad luck. Even to the Royal Family and never more so than during World War II, in 1940.
The year was 1940. The world was at war, and there was seemingly no one who could avoid getting caught up in the violence. 
That summer had seen the German army ramp up their attacks on British soil, and London was in the midst of a pounding by the Luftwaffe. The German Blitz attacks were incredibly damaging, and they played their part in destroying much of London's infrastructure. 
On Friday 13th of September, however, the Germans came extremely close to hitting the ultimate target.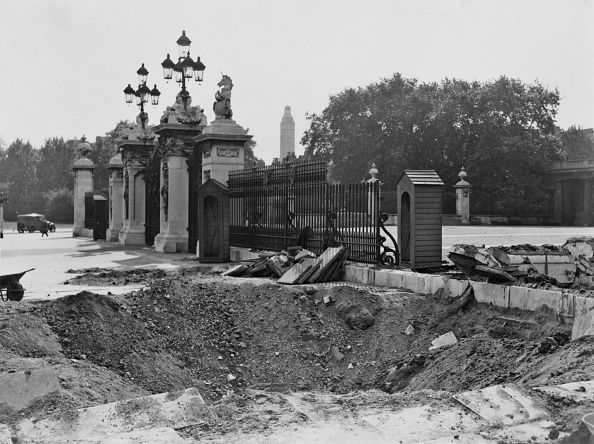 3
The bombing
There were early warning signs that Buckingham Palace may have been a target for the Luftwaffe. On the 8th September a 50-kilogram bomb fell on the grounds of the Palace, but luckily didn't explode, and was later destroyed in a controlled explosion.
On the morning of the 13th, King George VI and Queen Elizabeth were minding their own business and drinking some tea, when they heard a rumble and a crash.
A German raider had dropped five high explosive bombs on the Palace. The Royal chapel, inner quadrangle, Palace gates, and the Victoria memorial were all hit by the bombs. Four members of the Palace staff were injured, one of whom would die.
In a letter, Queen Elizabeth described how she heard the 'unmistakable whirr-whirr of a German plane' and the 'scream of a bomb'. Thankfully, the King and Queen went unharmed in the incident.
In a poignant statement, Queen Elizabeth also said 'I am glad we have been bombed. It makes me feel I can look the East-End in the face'.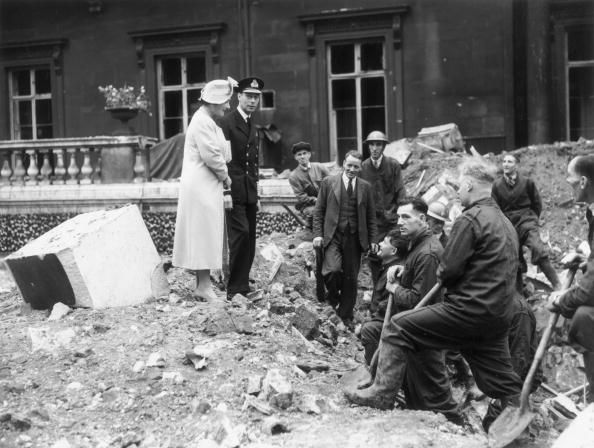 3
The aftermath
While of course King George and Queen Elizabeth were shaken by the bombing, the incident would actually go on to bolster the reputation of the Royal Family in the eye of the British public.
The King and Queen were advised by the Foreign Office to immediately flee the country. Their steadfast refusal showed courage and a commitment to the United Kingdom that the public appreciated.
In a statement to the nation, the Queen exclaimed 'The children will not leave unless I do. I shall not leave unless their father does, and the King will not leave the country in any circumstances, whatever'. 
This defiance in the face of the German Blitz gave the country a much-needed boost in their war efforts, and undoubtedly forged a sense of unity throughout the United Kingdom. 
Check out this footage from British Pathé on the bombing
* Originally published in Sept 2019.