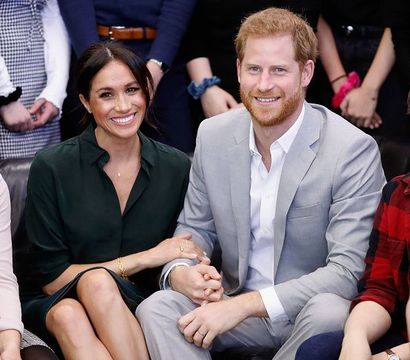 Harry and Meghan have officially joined Instagram! You can now follow their account @sussexroyal to keep up with their every move. The popular duo have also broken a Guinness World Record in the process...
Since setting up their account on Tuesday, 3.8 million people have followed them. The pair had over 1 million followers after only six hours! The previous record was held by K-pop star Kang Daniel, who reached 1 million followers in 11 hours. Harry and Meghan's Instagram takes the title fairly easily.
Read more: POLL: What do you think the royal baby will be named?
The couple's first post reached over 1 million likes and stated their intent, which is 'sharing the work that drives us, the causes we support, important announcements, and the opportunity to shine a light on key issues'. Lofty ideals indeed!
Harry and Meghan's Instagram shows clear intent to 'modernize the monarchy' and will certainly help endear them to a new, younger set of fans. The pair's account will provide an insight into their lives as public figures and perhaps help clear off the cloud of mystery that surrounds the royal family.
Read more: Does the Queen have secret hand signals?