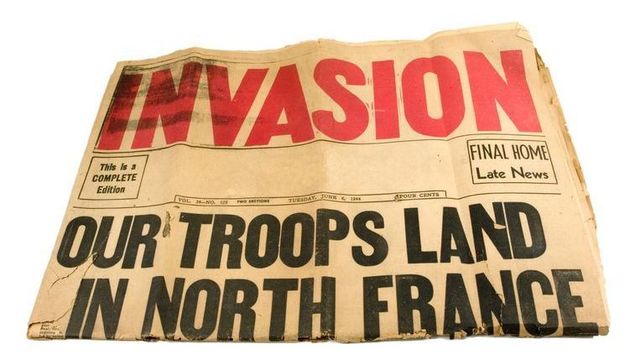 Following the 75th anniversary of D-Day, news has emerged that some crucial artifacts from the second World War will be going up for auction in Los Angeles.
Profiles in History, the leading dealer in historical items, have announced that a top secret Ninth Air Force Tactical Air Plan  for D-Day will be going up for auction on July 11th in Los Angeles.
Attendees of the auction will be given the opportunity to bid for some incredible items, and will have the opportunity to take a real piece of history home with them.
Read more: Our favorite photos from the D-Day commemorations
So what exactly is it?
This Ninth Air Force Tactical Air Plan for Operation Neptune (D-Day Landing) is 72 pages. It's marked "TOP SECRET NEPTUNE—BIGOT". At the upper right, it's marked "Col. Condron" – John E. Condron, Colonel USAF – who was provided this material in preparation for D-Day.
The book describes the complete operation plan of the Ninth Air Force Troop Carrier Command for the Normandy invasion. As well as this, it includes the planning and delivery of all glider and parachute troops, featuring maps of aircraft routes to the drop zones with the latest information on expected enemy forces available for counterattack.
No doubt this would have come in handy during the war!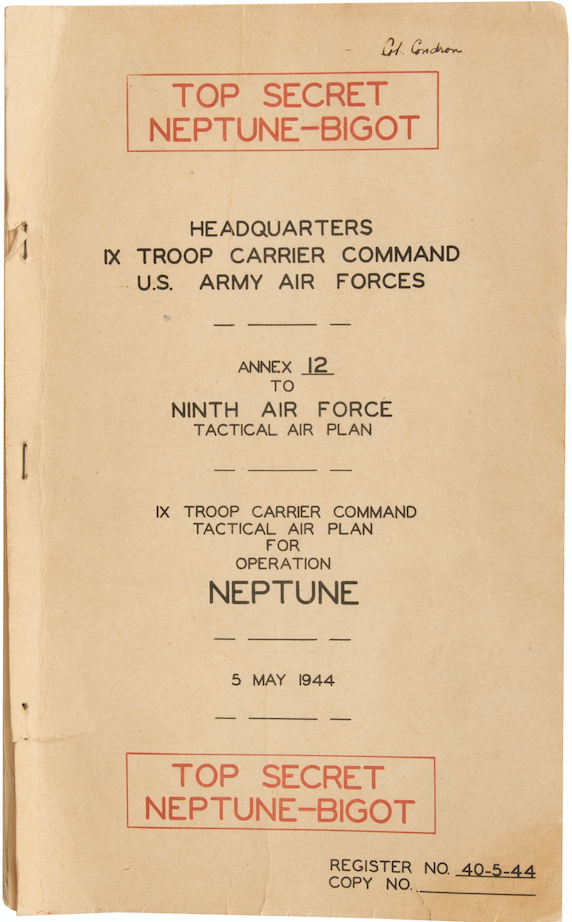 3
Read more: The story of the Salvation Army
What else is on offer at the auction?
Additionally, the personal telephone of Hermann Göring – the highest ranking soldier in the Third Reich – recovered from his office at the top-secret Luftwaffe Hermann Göring Institute of Aeronautical Research, will also be going up for auction. 
The phone was acquired after Europe Day in 1945, when a Nazi research facility was searched and inspected after the war. Many top-secret documents, photographs, stationery and other personal items, including Göring's telephone.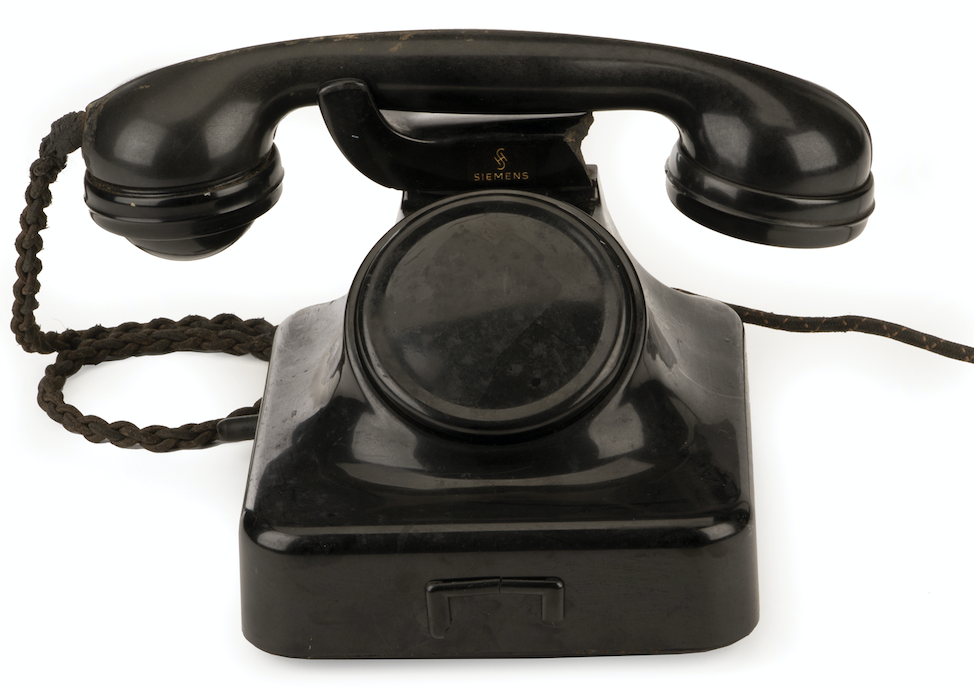 3
About Profiles in History
Founded in 1985 by Joseph Maddalena, Profiles in History is the world's largest auctioneer & dealer of original Hollywood Memorabilia, historical autographs, letters, documents, vintage signed photographs and manuscripts. Born into a family of antiques dealers in Rhode Island, Joseph "Joe" Maddalena learned early on how to turn his passion of collecting historical autographs into a career.
Upon graduation from Pepperdine, Joe pursued his passion to become a full-time dealer of historical documents, and opened his first office in 1985. Profiles in History has held some of the most prestigious and successful auctions of Hollywood memorabilia and own virtually every Guinness Book record for prices of original screen-used memorabilia. 
Read more: Everything you need to know about Winston Churchill