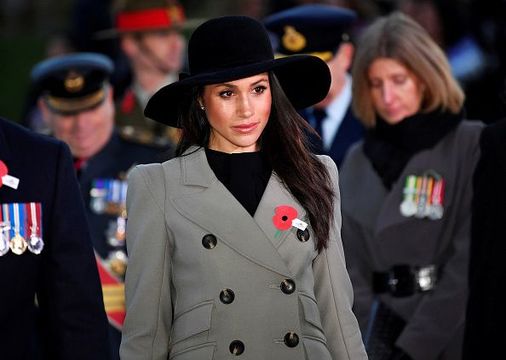 Just like anyone who gets a new job, Meghan Markle has set about surrounding herself with the best possible people to help her navigate her new role in life. And we have the inside track on the inner circle. 
In fairness to Meghan Markle she navigated the royal wedding media hoopla like a pro, but there's still the birth of her first child and the rest of her life to get through. And let's be honest, the royals aren't your average inlaws. Meghan needs a firm guiding hand if she wants to navigate the protocols that come with being a royal. 
Read more: Who pays Meghan Markle's salary?
So who has she got?
The Fashion Guru 
It helps when your new sister in law has already been there, done that and seen the dress sell out. So to help Meghan figure out the sartorial minefield that is being a princess, she's hired Kate's fashion advisor Natasha Archer. 
Up until now Meghan has relied on her best friend and former stylist Jessica Mulroney to help with her shopping needs, but this isn't picking one pair of shoes over another with a glass of wine in hand. This is a whole other ball game, and so until Meghan finds her feet, Natasha is helping with budget and making sure all outfits are Royal engagement appropriate.
Read more: The changing monarchy and Meghan Markle
The Right Hand Woman
It's thought that Meghan is being assisted by one of the Queen's most trusted private secretaries Samantha Cohen. Australian-born Cohen has worked with the Royals for 17 years and was thought to be finishing up this year before Harry convinced her stay and work with Meghan.
Famous for her straight talking attitude, Samantha has agreed to stay on until after Meghan gives birth.
The What To Say Man 
We all know Meghan isn't afraid to speak her mind, but that doesn't mean she won't need to swot up on all thing Windsor. And we just don't think The Crown will cut it. Instead, she's speaking to Sir David Manning, one of the Cambridges' and Prince Harry's most senior aides. There is nothing this man doesn't know about the Commonwealth or how to speak to foreign leaders. He'll be the ace in her pocket. 
The Charity Queen 
Meghan's interest in mental health and empowering women is nothing new, but finding a role to further those causes within the Queen's Trust is not easy. So, enter Lorraine Heggessey from the Royal Foundation who is working with Meghan on deciding which patronages to take on. 
Well, there you have it. Meghan has surrounded herself with a good team, who will certainly help her navigate the inevitable media storm that is set to follow her around for the rest of her days. Here's hoping that these trusted advisers will be a real help to Meghan over the next few years.
Read more: Does the Queen have secret hand signals?