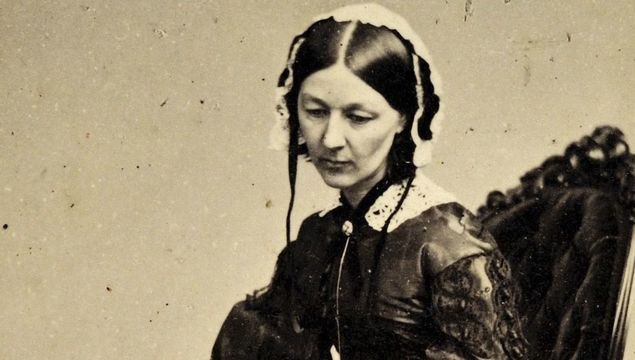 On May 12, 1820 Florence Nightingale was born, in Florence, Italy to Frances Nightingale and William Shore Nightingale. Sandra Lawrence takes a look at the legacy of "The Lady With The Lamp".
"Every nurse ought to be careful to wash her hands very frequently during the day." 
This quote is taken from "Notes on Nursing", by Florence Nightingale, published in 1860. She continues, telling readers to "compare the dirtiness of the water in which you have washed when it is cold without soap, cold with soap, hot with soap. You will find the first has hardly removed any dirt at all, the second a little, the third a great deal more."
The grisly truth is that before Florence Nightingale it hadn't occurred to anyone that keeping things clean might have something to do with disease limitation. An even grislier truth is that, 160 years later, we still need to be reminded to wash our hands.
We all think we know Florence Nightingale – the Lady with the Lamp, the angel of the Crimean War, the founder of modern nursing – but the truth is more complicated. She actually spent 17 years asking to be a nurse and about three years doing it. However, she would spend another 50 using her experience and connections to build the foundations of modern nursing worldwide.
How it started
Florence Nightingale was born on May 12, 1820, in Florence, Italy. Her parents were wealthy and she was intended to be 'a lady' who 'married well'. That cosy dream started unravelling in her late teens. Instead of accepting an eligible proposal of marriage she announced she'd had a call from God: nursing. 
Her parents were horrified. Nurses were the lowest of the low – untrained, filthy, often drunk. Indeed, the most famous nurse before Florence Nightingale was probably Sarah Gamp, the notorious gin-for-services 'carer' in Charles Dickens's Martin Chuzzlewit.
Florence started studying medicine secretly and eventually began practicing in Germany. She was in her element, writing "now I know what it is to love life!"
The Crimean War
The Crimean War, where Russia fought an alliance of the Ottoman (Turkish) Empire, France, Sardinia and the United Kingdom, is one of the most brutal in history. In 1854 Nightingale learned of the appalling hospital conditions wounded British soldiers faced after one particularly bloody engagement, the Battle of Alma, and travelled to London to offer her services.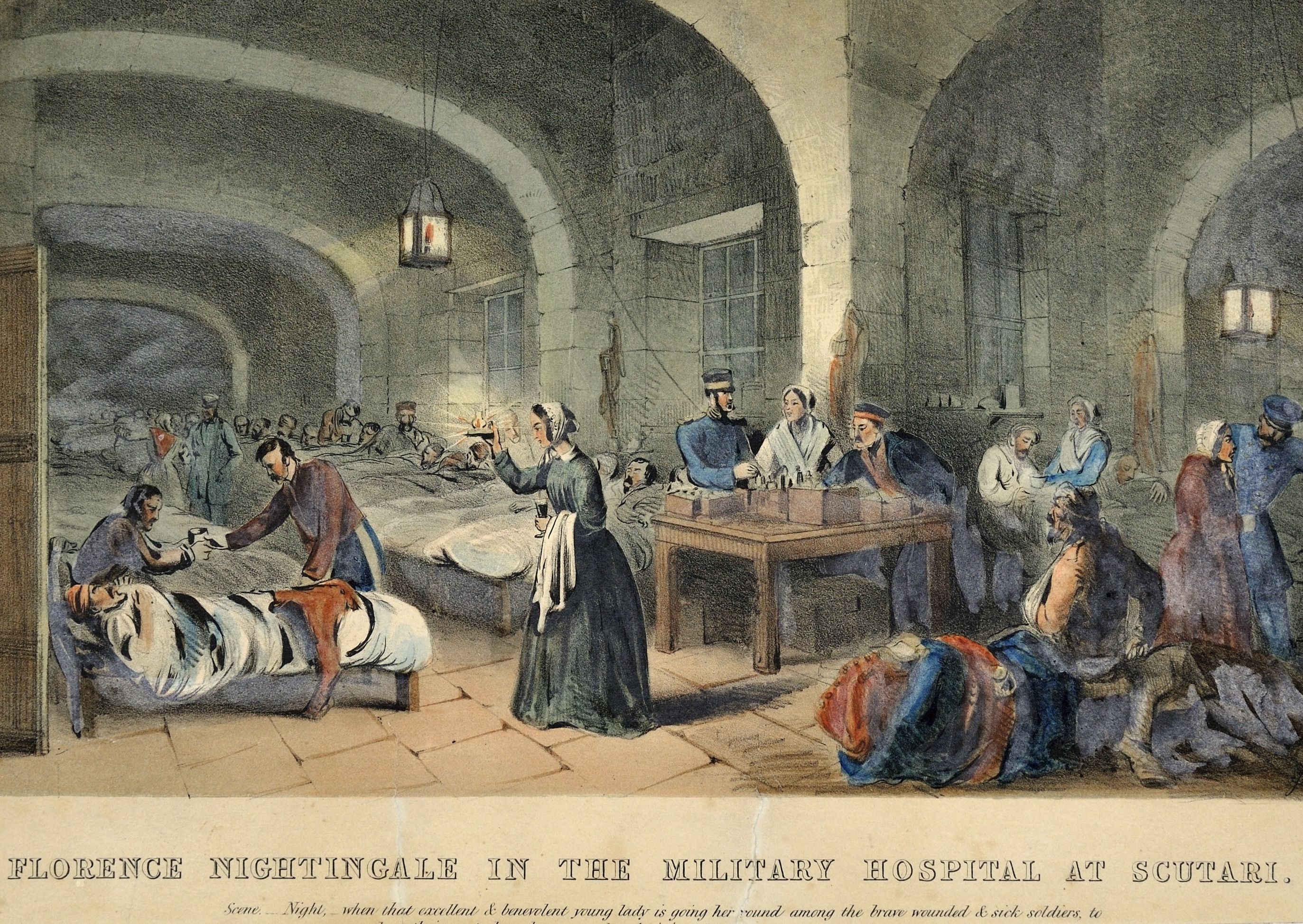 3
The Florence Nightingale Museum holds the register of the 38 women she took with her to the British Army hospital at Scutari, Turkey. "It reads like an old school report," says David Green, Director of the Florence Nightingale Museum in London. "She only accepted the highest possible standards and was a famously hard taskmaster". She invented the 'Scutari Sash', worn across the women's clothes; probably the world's first professional nursing uniform. "It marked them out from other camp followers, prostitutes and hangers-on," says Green, "and demanded respect and recognition as professional. It also made it easier for her to keep an eye on them."
The hospital was infested with rats and bugs. The wards ran with sewage and desperately ill soldiers lay on the floor for lack of beds. It would have been a personal shock for Nightingale, who wrote to a friend about combing her hair for the first time, having always had a maid to do it in the past. 
Revolutionary
It seems almost impossible today that Nightingale's insistence on sanitary conditions was considered revolutionary, but she regimented her team, brought order, new supplies and, above all, cleanliness to nursing. Soldiers were treated regardless of rank, and everything was boiled: "yourself and everything within your reach, including the surgeon," she would later advise. The results were remarkable. The death rate was reduced by two-thirds but, more than that, by installing a laundry, invalid's kitchen, reading rooms, café and even a banking system, Florence Nightingale brought hope. The soldiers adored her.
Back home, the 'Lady with the Lamp' was suddenly a household name, even if the lamp itself was not quite how the Illustrated London News drew it. It's in the exhibition, a fine Turkish lantern rather than the sturdy hurricane lamp most imagine, displayed with other possessions such as her personal medicine chest and examples of the vast amount of memorabilia the public clamored to buy. Queen Victoria gave Nightingale a commemorative jewel and she was also presented with around $250,000.
The lamp-lady herself hated her newfound celebrity, calling it 'buzz-fuzz' and even travelling incognito as 'Miss Smith' on her return. She was not insensible, however, to the doors fame could open. She determined to use it, along with the experience she had gained at Scutari, to make a difference to the world. 
Nightingale's legacy
Florence Nightingale would spend the next 50 years working tirelessly to transform healthcare. Her advice was sought across the world, from Japan to the United States, where she advised on Civil War field hospitals. Above all, she wanted to make nursing a profession that was respected, had recognised skills and paid decent wages. A new generation of young women was inspired to enroll at the new Nightingale Training School for Nurses at St Thomas's Hospital, just across the River Thames from the Houses of Parliament. Many were from wealthy backgrounds and some, like American heroine Linda Richards, would go on to great things themselves.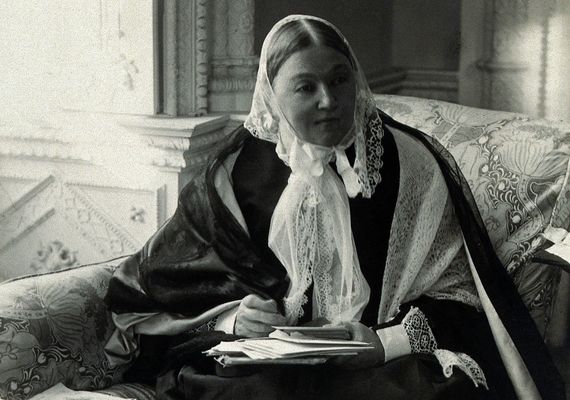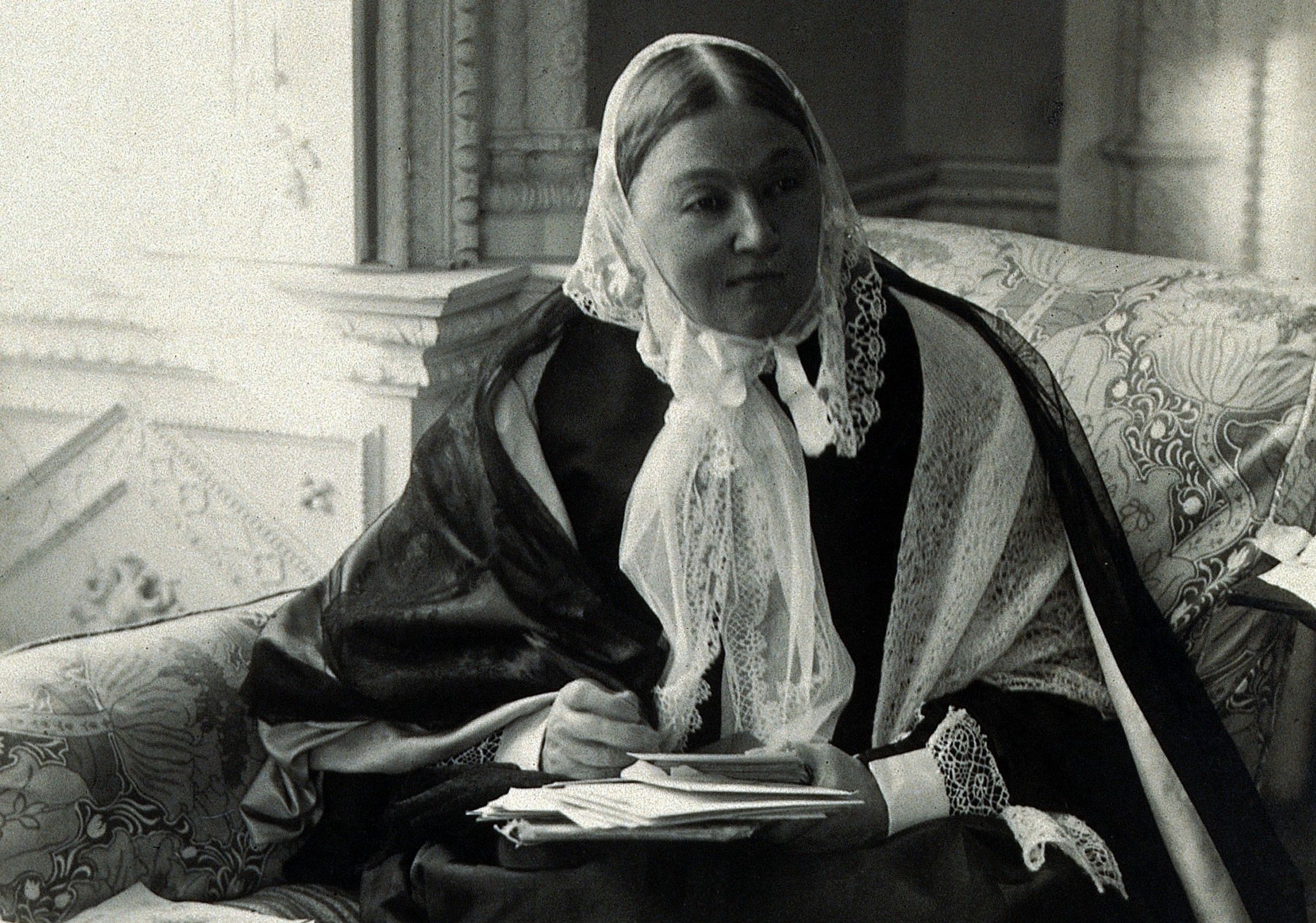 3
A pioneer of evidence-based healthcare, Nightingale gathered data and statistics to prove the importance of ward design, cleanliness, sanitation, training, infection control, and the compassionate treatment of patients. 
There is an urban myth that Florence Nightingale invented the pie-chart. This is not true, but she was a pioneer in using data in her campaigns for social reform. "She knew the power of infographics," says David Green. "She wrote 14,000 letters to members of the establishment and to get their attention she needed to make her points short and pithy". In 1858 she became the first woman admitted to the Royal Statistical Society and she would later become an honorary member of the American Statistical Association. 
All the while, Nightingale was suffering herself. "She probably had PTSD," says David Green. Fever, insomnia, exhaustion and depression, all were ignored in her one-woman quest to reform public health care. It would, eventually, catch up with her, but she worked to the end. 
Florence Nightingale died in 1910, at the age of 90. Her fame has never wavered. Between 1975 and 1992, she was the face of the £10 banknote. More recently, the museum has worked with Mattel to create a Florence Nightingale Barbie doll. Both are in the exhibition, as is a recording of her voice, made in 1890.
David Green is in no doubt about Nightingale's legacy. "The whole of the country is practicing methods taught by Florence Nightingale. She would be proud, as we all are of all of the healthcare workers who are working on the front line to treat patients, fight the infection and reduce casualties."
The Florence Nightingale Museum is housed in Guys and St Thomas Hospital, on the site of the original Nightingale Training School. For more information visit florence-nightingale.co.uk .