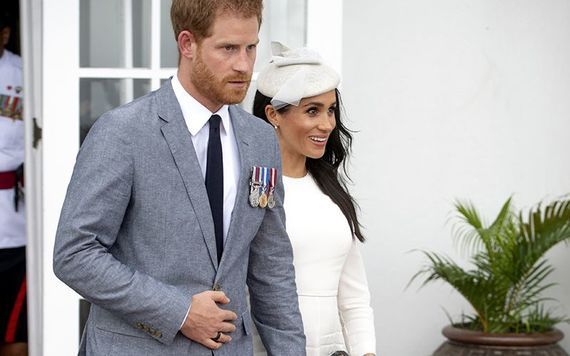 Prince Harry and Meghan Markle's wax figures were two of the most popular at Madame Tussauds
Madame Tussauds is the most famous wax museum around and a must-see for anyone visiting London. Countless celebrities and public figures have seen themselves cast in wax and propped up in the museum.
It would appear, however, that the museum wasn't too happy with Harry and Meghan's announcement that detailed their plans to step back from the Royal Family.
One of the most popular rooms in the whole of Madame Tussauds has always been their Royal Family room. Queen Elizabeth and Prince Philip, William and Kate, and Meghan and Harry all stood side by side.
Read more: Queen Elizabeth is not happy with Harry and Meghan's decision
Steve Davies, who manages the attraction had this to say regarding the decision.
'Alongside the rest of the world we are reacting to the surprising news that the Duke and Duchess of Sussex will be stepping back as senior royals. From today Meghan and Harry's figures will no longer appear in our Royal Family set.'
It remains to be seen where Harry and Meghan's wax figures will end up.
Have a look at the picture below, courtesy of the Entertainment Weekly Instagram