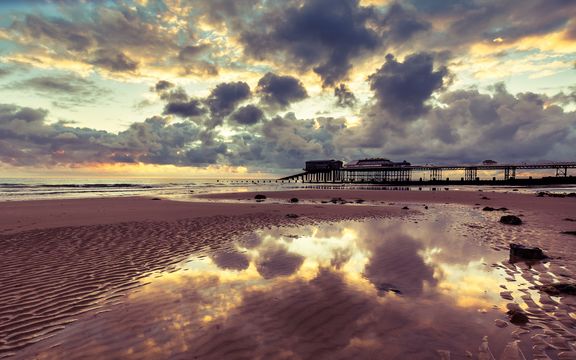 The Royal family's connection to Sandringham is long and varied, but just what is it about Norfolk that brings them back generation after generation?
One afternoon just before Christmas 2011, passengers at King's Lynn railway station in Norfolk were amazed to see the little old lady in a green coat and headscarf who stepped off a train. It was Her Majesty, the late Queen Elizabeth II.
Granted, she had been traveling first-class, but the passenger train she had taken for the journey from London, along with around 50 other less royal passengers, was a long way removed from the luxury of her official royal train. Her simple action demonstrates the affection that the British Royal Family has for Norfolk.
The Queen was on her way to Sandringham, a country house that has been home to the Royals for four generations. If Buckingham Palace is their office and business premises and Windsor Castle their official residence, then Sandringham is the Royal retreat, where they can relax and blend with the locals. Although not many neighbors have homes sitting in 20,000 acres of grounds!
King's Lynn, close to Sandringham, has particularly strong Royal connections. Princess Victoria visited the town in 1835, two years before she became Queen. Crowds of well-wishers mobbed her, and today the townsfolk are just as pleased to see Britain's reigning monarch. On the day of her golden jubilee back in 2002, the Queen came to King's Lynn to open the Queen Elizabeth Hospital, named after the Queen Mother. A decade later, early in 2012, she chose the town to begin her Diamond Jubilee celebrations with a visit to local dignitaries and schoolchildren.
There are so many Royal links around this northern corner of East Anglia. As well as the King's Lynn connections, there's the beach where the Queen has been seen walking her corgis, a wildlife viewing tower opened by Prince Charles, and the place that Prince William and Kate Middleton chose for their first public engagement.
If the Royal Family loves North Norfolk so much, it must be something special. The best way to discover what makes it so is with a trip along the coastline closest to Sandringham. One of 33 places in England officially designated as an Area of Outstanding Natural Beauty, this is one of England's few true north coasts, stretching along the A149 from Hunstanton in the west 43 miles to Cromer in the east.
Visiting Hunstanton
Hunstanton is a typical English seaside resort. It's a nice town, but the nearby village of Old Hunstanton, from which the new town took its name, is more interesting. Here, old stone cottages tumble down lanes to the sea and a beach bordered by red and white chalk cliffs. Nearby, at St. Edmund's Point, lie the ruins of an ancient chapel, built in 1272 to commemorate Edmund, the Anglo-Saxon King of East Anglia. Just beyond is a beautifully restored lighthouse, built in 1666.
Close to Old Hunstanton, at Holme-next-the-Sea, a night of heavy winds in 1998 uncovered a 4,000-year-old monument buried in the sand. The site consisted of a ring of 55 oak tree trunks forming a 20-feet-wide circular enclosure with a large oak tree stump buried upside down in the centre. Its exact purpose is still unknown, but with its similarity to Wiltshire's prehistoric Stonehenge, the press soon labelled the Norfolk discovery Seahenge.
Today, the excavated remains have been transferred to the Mary Rose Trust at Portsmouth to be studied by archaeologists. However, an impressive reconstruction of Seahenge can be seen at the Lynn Museum in Market Street, King's Lynn.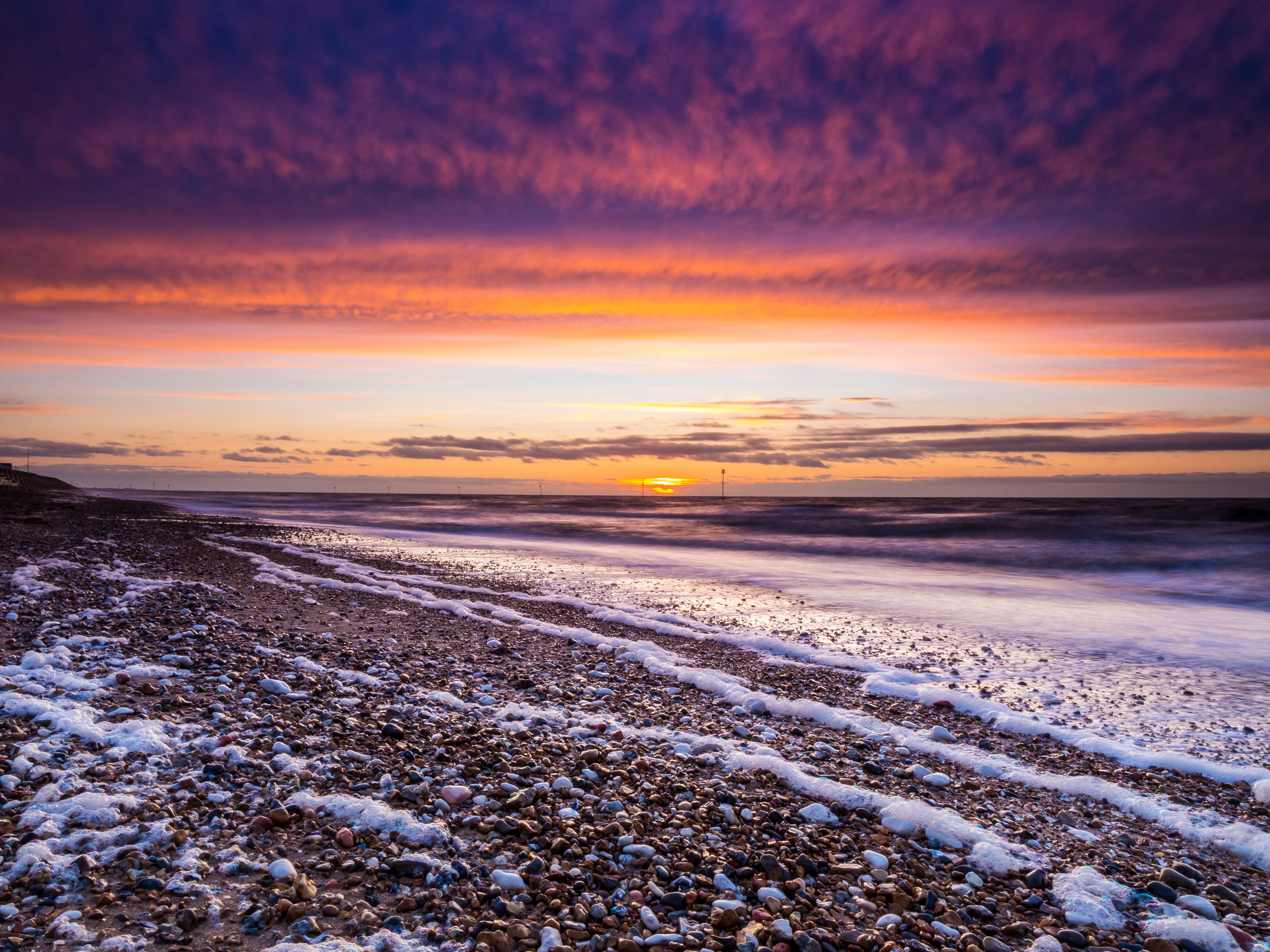 6
Visiting Holkham
Traveling east from Hunstanton brings you to Holkham where, as the locals say, "the sky meets the sea." Central to the area is Holkham Hall, recognised as one of the 10 most magnificent palaces, houses, and castles in Britain. The grand Palladian-style Hall and gardens are worth a visit, but if you want to see the beach where the Queen sometimes strolls, follow the signs to Holkham's nature reserve.
There's a large parking lot here, from where you can walk through a forest of pine trees full of wildlife, including whitethroat, blackcap and willow warblers; with colorful butterflies and wild flowers in abundance. Then, just when you think it couldn't get any better, you break through the trees, onto one of the wildest beaches in England.
This is Holkham Bay, the most extensive, diverse and dramatic nature reserve on Norfolk's north coast. The place is a maze of creeks, meandering through flat sand and hilly dunes. The beach stretches east and west, and a mile or more out to the distant sea, making a nesting ground for shorebirds like plovers and oystercatchers. You'll find their pebble-patterned eggs among the flotsam and tough little dune plants.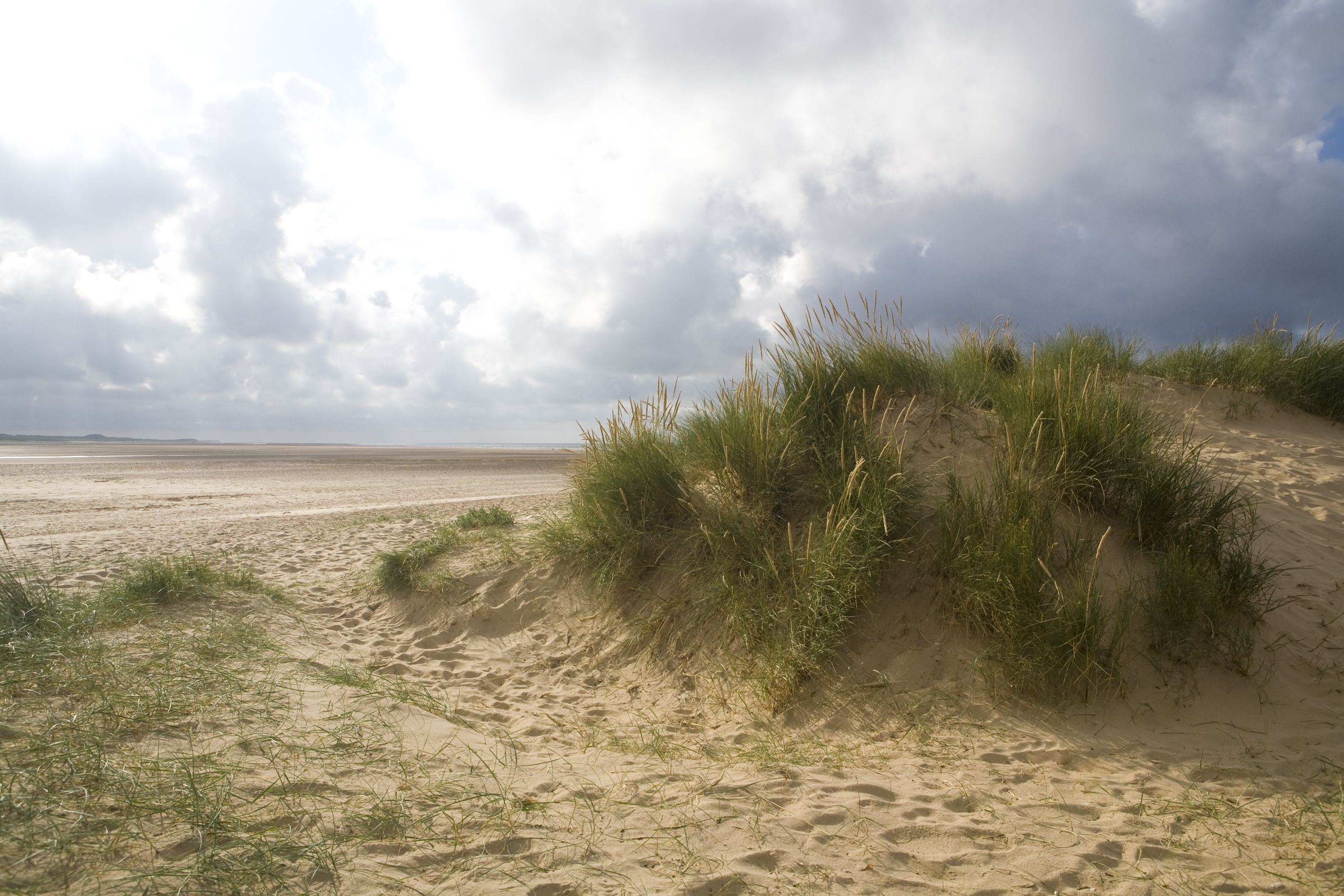 6
Visiting Wells-next-the-Sea
Wells-next-the-Sea is the next stop along the coast. The most agreeable way to get there from Holkham is on foot, following signs that take you through the pine forest.
In a recent TV program, British character actor Timothy Spall sailed into Wells-next-the-Sea and proclaimed it one of Britain's hidden gems, blessed with natural beauty that he had never heard of before. It's the same for many Brits. Stop at this delightful little town and it's hard to believe that you are less than three hours by road from the edge of London.
Named after several fresh-water wells in the area, Wells-next-the-Sea took its name in the early 1800s to distinguish it from other places in Norfolk named Wells. Its biggest attraction is a long, sweeping beach, leading to a picturesque harbor dotted with fishing boats, where children fish for crabs, and stalls sell freshly caught seafood.
Thanks to silting over the years, the town itself is a little way inland, a network of narrow streets, old alleys, and yards, with a high street full of individual shops, boutiques, pubs and cafés. Georgian and Victorian architecture abounds.
In the early to mid-1800s, there were three shipyards in Wells, along with associated ship-building trades. From its port, coal, timber, and salt were imported, and corn, barley, and malt exported. Many of the granaries still exist, including one with a distinctive overhanging gantry, standing on the harbor, and now turned into luxury apartments.
Wells-next-the-Sea is one of the two most attractive towns on this coast. Sheringham is the other. Traveling from Wells to Sheringham, it's worth pausing briefly at the small coastal village of Blakeney, and then Cley to check out that village's beautifully restored 19th-century windmill.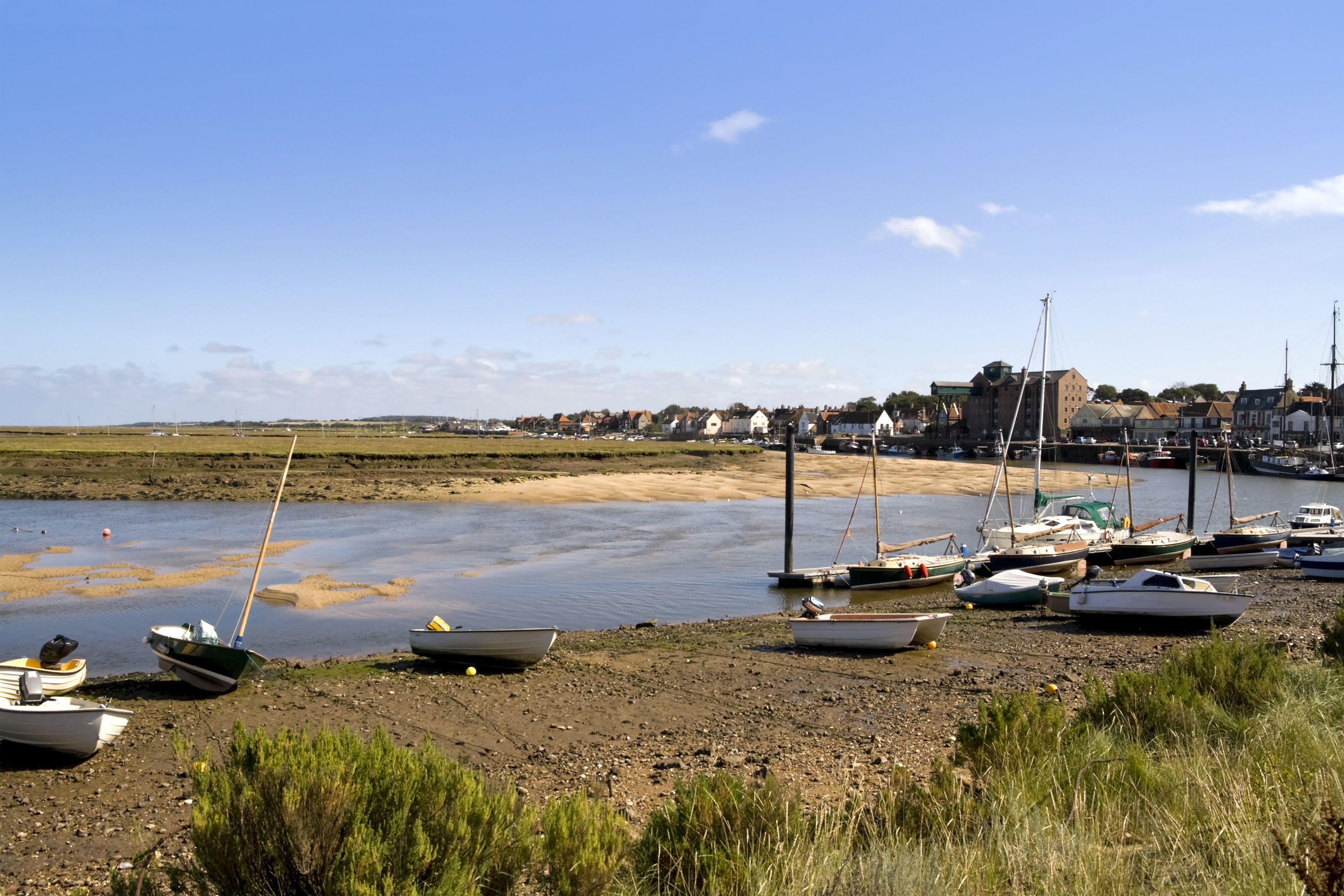 6
Visiting Sheringham
Sheringham made its name in the late 19th and early 20th centuries when the fishing industry was at its peak. Today it still remains the place to eat seafood. Look for small restaurants with signs proclaiming food such as "Fresh crabs, boiled daily, dressed or undressed."
The town has been a popular seaside resort since Victorian and Edwardian times, and its architecture reflects those ages as you follow the High Street down to the sea, beach and promenade.
It's a thriving town, yet unspoiled by commercialism. You might find modern stores selling computers and electronics, but they'll be alongside art galleries and small shops with antiques and fishing tackle, and there's a market on Saturdays. There's also a small theater that boasts a summer repertory season, and program concerts, films and art exhibitions throughout the year, and a traditional British pantomime at Christmas.
Sheringham is also the start of the Poppy Line, a full-size steam railway that tours the coast, stopping at Victorian stations along the way. You can take lunch or an evening meal on the train.
Onwards then by way of the wildlife viewing platform in Sheringham Park, opened by Prince Charles in 1988, and so to Cromer with another Royal connection. Its golf club has a Royal prefix, granted by Edward VII.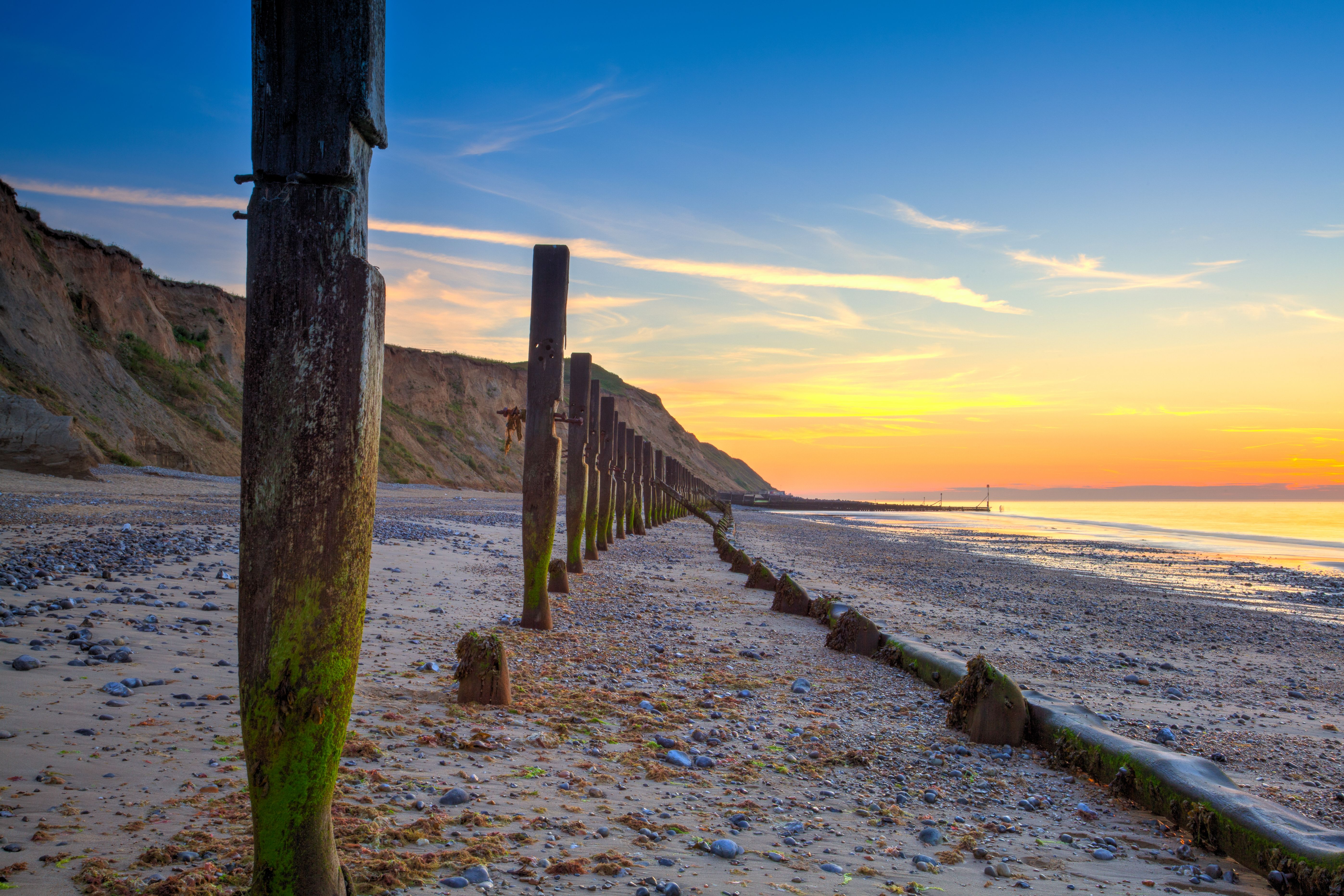 6
Visiting Cromer
Cromer is the last stop on Norfolk's north coast before it turns south and becomes the county's west coast. The place is a mixture of ancient and modern. If you want big department stores and the hustle-bustle of a busy town, they're here for the taking. But in the midst of all this modernity stands Cromer's 14th-century parish church, the tallest in Norfolk. Once past that and you are into the old town, where narrow streets wind past colorful houses, shops and boutiques, down to the sea.
Piers have played an important role in British holidays since Victorian times, and the one at Cromer, opened in 1901, is one of the country's oldest. Unspoilt by the flashing lights and clashing noises of amusement arcades found on so many British piers, it offers a pleasant walk out to sea, from where you can look back on the splendor of the town's cliff-top position.
It also offers one of Britain's few remaining end-of-pier variety shows. If you fancy an evening of singers, dancers, comedians and ventriloquists, it's worth booking for something quintessentially British, which might soon be gone for ever.
And, as the lights go down and the curtain goes up, who knows who might be sitting next to you?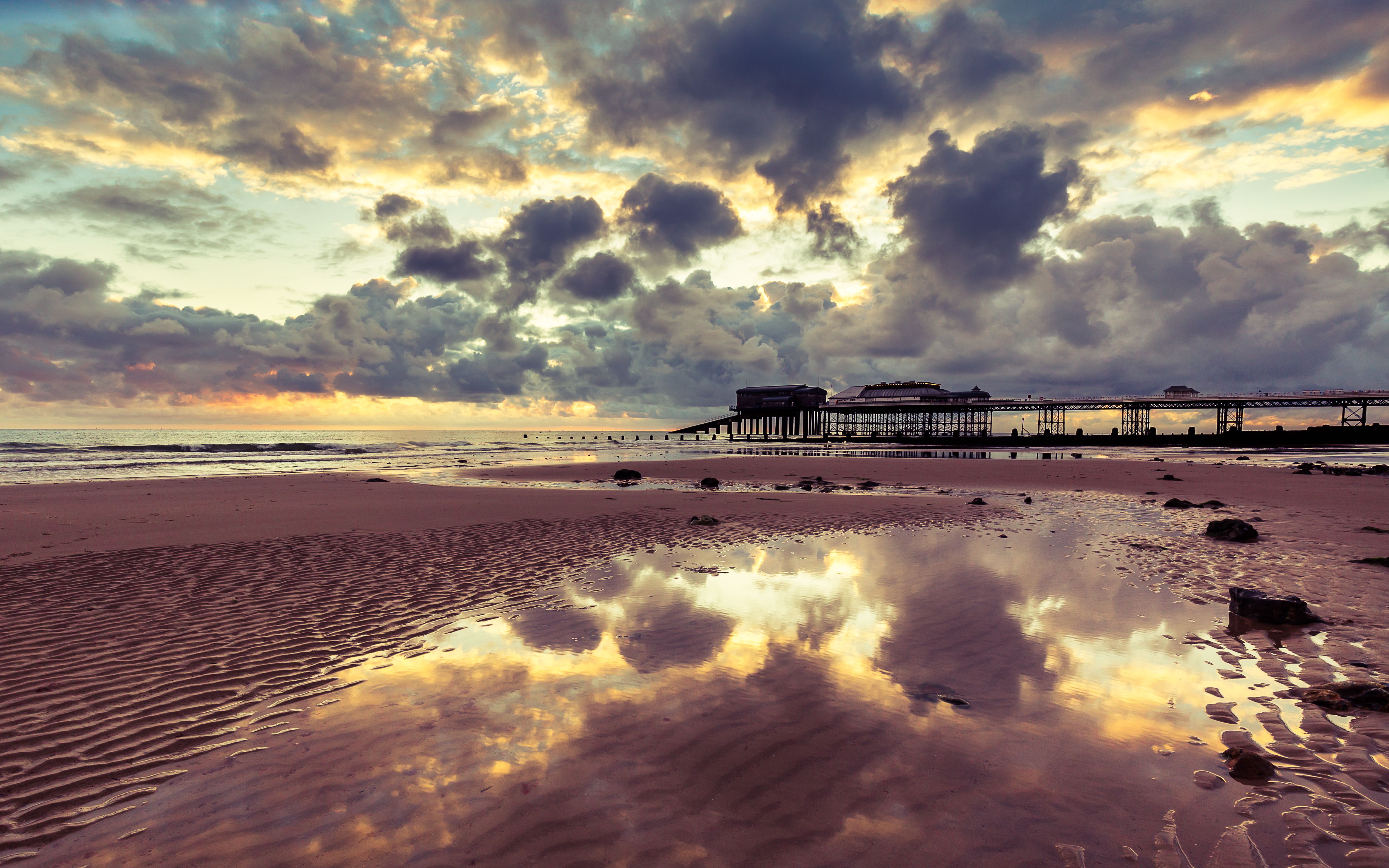 6
* Originally published in 2013.