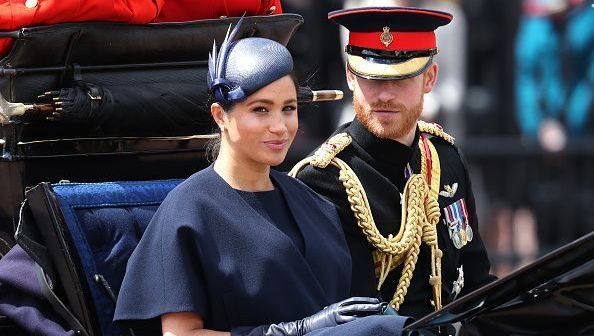 A new report has emerged with information regarding the renovation of Frogmore Cottage, the Duke and Duchess of Sussex's new home, with the British taxpayer footing a $3.5 million bill. What do you think?
In early 2019, Harry and Meghan moved out of their apartment at Kensington Palace and made the switch to Frogmore Cottage, in the grounds of Windsor Castle. The cottage, however, was not immediately fit for use as it was divided into five different homes. Meaning it would have to see thorough renovations before Harry and Meghan could move in.
Only the best for Archie! 
Read more: How much does the royal family cost the taxpayer?
What were the renovations?
The Queen's treasurer, sir Michael Stevens, was quoted as saying: "The building was returned to a single residence, and outdated infrastructure was replaced to guarantee the long-term future of the property. Substantially all fixtures and fittings were paid for by their royal highnesses."
Palace sources have also confirmed major renovations were done on the ceilings, floors, heating systems, as well as the water and gas systems, which were not up to modern standards. It is worth noting that much of this was payed for by public funds. 
Read more: Why have Harry & Meghan split from the royal foundation?
Should the public pay for this?
The Royal Family has long been subsidized by the taxpayer, for better or for worse. Every year the Sovereign Grant report details the royal's spending. For example, in 2014 it was revealed that £4.5M of public funds had been spent renovating Kensington Palace for the Duke and Duchess of Cambridge. 
All of this begs the question; with the vast amount of wealth that the royals hold, should public funds be allocated towards the family's lifestyle? Take our poll and have your say!
Take our poll below