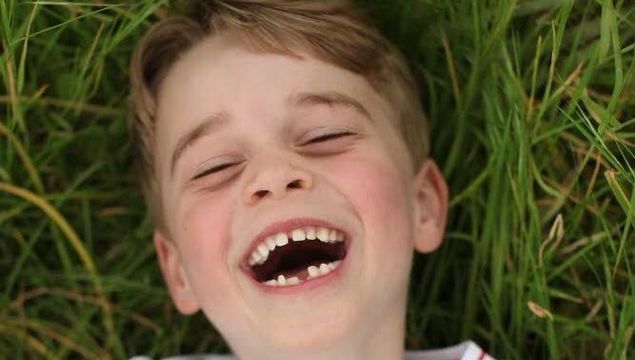 Prince George celebrates his 6th birthday today, and the Cambridges have released three gorgeous photos of him to mark the date.
The photos were taken by Kate herself, showcasing her skill behind the camera.
Two of the images show George in an England football jersey, playing around in the garden of Kensington Palace.
The third is a snap from a recent family holiday.
Read more: Can Queen Elizabeth get away with murder?
Prince George is no stranger to the camera. Since appearing on the steps of St. Mary's Hospital in London just hours after he was born, the young Royal has been involved in countless wonderful photographs. You can look at some of our favorites here.
As we know, Prince George will likely be King one day, so it is perhaps a good idea that he gets used to the cameras, as they will likely be following him around for his whole life.
Read more: Kate Middleton will inherit this title when the Queen dies
Here's the photos of George that were shared on the Duke and Duchess's Instagram account
These two photographs were taken recently in the gardens at Kensington Palace by The Duchess of Cambridge.

Thank you everyone for your lovely messages on Prince George's Birthday!  pic.twitter.com/2LBr0wdzy1

— Kensington Palace (@KensingtonRoyal) July 21, 2019
Read more: Visiting the Royal Palaces of London