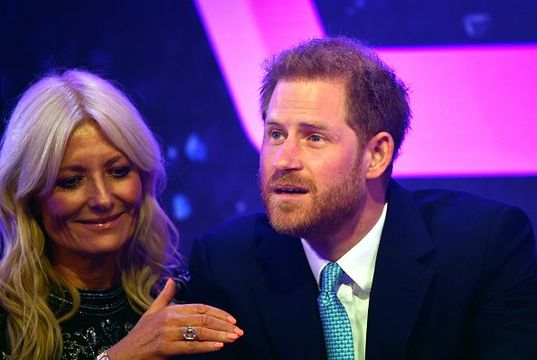 Prince Harry was a guest speaker at the WellChild Awards, an annual award ceremony that celebrates the inspirational qualities of the United Kingdom's ill children
Prince Harry is a patron for the charity, and regularly visits sick children in hospital on behalf of the organisation.
This year, Harry took the stage under a different set of circumstances than before.
Read more: The Cambridges in Pakistan
The Duke of Sussex is of course a father now, meaning the whole ceremony appeared to take on a different meaning, and meant even more to Prince Harry than before.
In his speech, Harry explained how he and Meghan had discovered that they would be parents just before last year's ceremony. The memory alone was enough for Harry to choke up in an emotional moment in which he let his true emotions show in front of an audience.
This all culminated in a truly poignant moment. Gabby Roslin, the presenter of the night, offered up some support for Harry as he shed a quick tear.
Read more: What does Queen Elizabeth eat?
See for yourself in the video below, courtesy of TIME Magazine