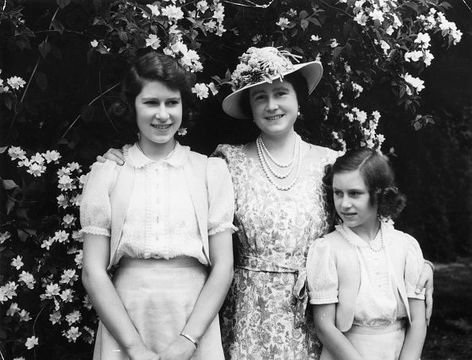 Have you seen this footage of Queen Elizabeth playing as a young child in Windsor?
Editor's note: Queen Elizabeth II, Britain's longest-serving monarch passed away on Sept 8, 2022, aged 96. Now, BHT takes a look back at some of the most popular stories which arose during her 70-year reign. 
This beautiful footage, from the British Pathé newsreels, shows an 11-year-old Queen Elizabeth playing with her sister Margaret. It seems that the young princess's childhood was clearly filled with fun and games.
In this footage, from 1937, we can see Queen Elizabeth and her sister Margaret playing around the grounds of Windsor Castle as their parents watch on.
The pair can be seen playing with a ball and enjoying the beautiful scenery that can be found in Windsor.
Have a look at the footage below, courtesy of British Pathé:
Here is how British Pathé describes the footage: 
"King George VI (former Prince Albert, Duke of York), Queen Elizabeth (former Duchess of York, Later Queen Mother) and Princesses Elizabeth (later Queen Elizabeth II) and Margaret leaving the castle and walking across the grounds at Windsor. Various shots of the Royal family walking across the grounds, posing to cine-cameramen creating an image of idyllic family life. Girls are seen playing with a ball, jumping and running around, watching ducks in the lake (or pond). A nice close-up shot of Princess Margaret. Several shots of the cameramen filming the Royal family. Several shots of the King filming his family with cine-camera. Several shots of the Windsor Castle."
British Pathé represents the Reuters historical collection, which includes more than 136,000 items from the news agencies Gaumont Graphic (1910-1932), Empire News Bulletin (1926-1930), British Paramount (1931-1957), and Gaumont British (1934-1959), as well as Visnews content from 1957 to the end of 1984. All footage can be viewed on the British Pathé website.
* Originally published in Nov 2019. Updated in 2022.