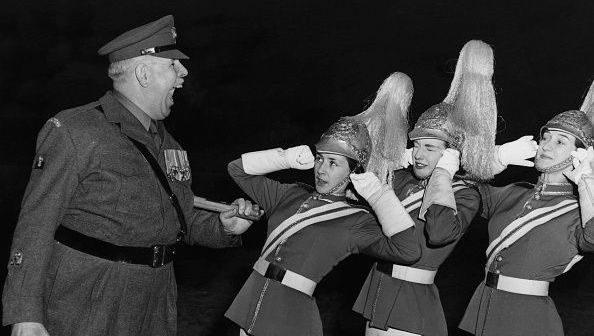 We often associate military leaders as being aggressive, intimidating characters. These are traits crucial to lead a team of men, and prepare them for battle. There is undoubtedly one man who typifies this persona. 
Ronald Brittain, MBE, was a Regimental Sergeant Major in the British army, serving 37 years throughout the early to mid 1900's. Many believed Brittain to be the embodiment of a hard-nosed Sergeant Major, as well as this he was said to have had the loudest voice throughout the British military.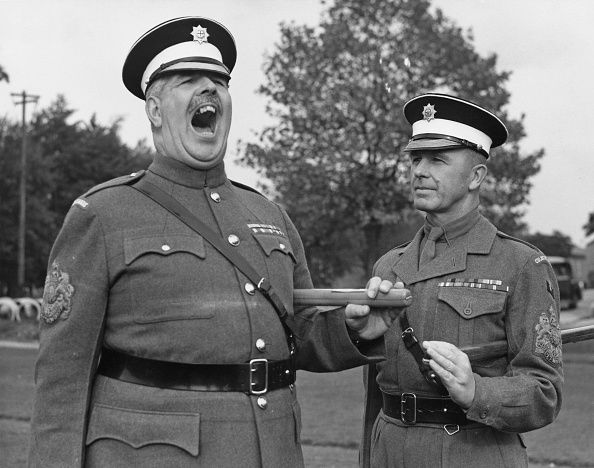 2
Brittain's military career
After working in his local butcher shop until 1917, Brittain enlisted in the military as WWI was coming to a close. Brittain worked with the training staff at the Royal Military College at Sandhurst, the most prestigious of its kind. It didn't take long for Brittain to gain a reputation amongst the trainees, mostly due to his intimidating bellow. At six foot three, the well built sergeant was known to make even the most hardened men quiver.
Retirement and film career 
Brittain would retire from the military in 1954, but his career was far from over. Brittain's disposition would go on to earn him roles in several major films of the time. Essentially playing himself (the archetypal army leader) Brittain carved out a very good career for himself. Brittain appeared in a whopping 11 major films, including They Were Not Divided, The Criminal, 55 Days at Peking, and Casino Royale. 
As well as a successful film career, Brittain also appeared in many advertisements, using his voice to full effect. Undoubtedly one of the British army's most famous members, Ronald Brittain was a force to be reckoned with. You can see an example of his booming voice below.