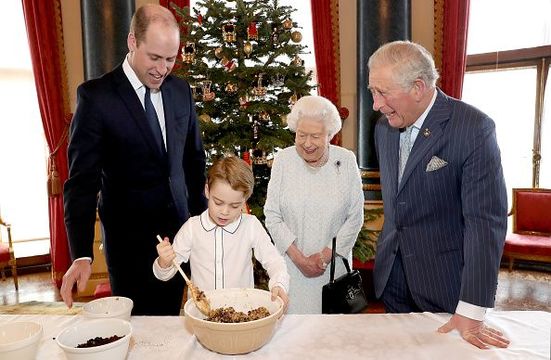 Christmas appears to be well under way at Buckingham Palace
We've all seen the clip of William and Kate baking with Mary Berry, and now it looks like Prince George, Prince Charles, and Queen Elizabeth all want a piece of the action.
Buckingham Palace released a photo that is sure to warm your heart, as Prince George can be seen getting stuck in to some baking, as his family members gaze on.
The 4 Royals were baking treats for the Royal British Legion, a charity that supports veterans and members of the armed forces.
Queen Elizabeth is the head of the charity, and hosts the 'Together at Christmas' initiative every year.
Read more: Have you seen this footage of the Crown Jewels?
Have a look at the picture below, via the @royalfamily Instagram
Read more: Christmas in London