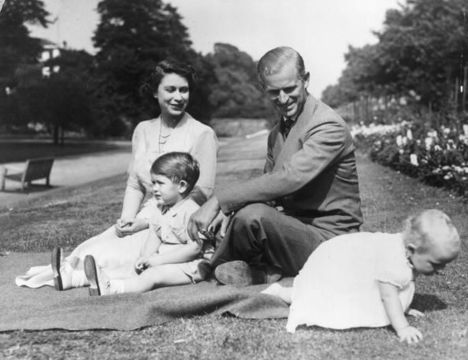 The Royal Family has always shared a special relationship with Scotland and its people and this British Pathe footage from 1955 shows just that.
The whole family spends a huge amount of time in the country every year, and have always visited the highlands for their summer holidays.
In this incredible footage, you can watch as Queen Elizabeth and Prince Philip come off the Britannia at Aberdeen and are greeted by Lord Provost of Aberdeen.
Read more: Throwback - Queen Elizabeth and 007 join forces!
Also spotted are Prince Charles and Princess Anne who can be seen watching on as Queen Elizabeth carries out her Royal duties.
This incredible footage gives us a real insight into the Royal life in 1955, and opens the window into history, if even for just a moment.
Read more: Inside Balmoral Castle - Queen Elizabeth II's holiday home
Have a look at the British Pathe newsreel, Royal Family in Scotland (1955), footage below:
British Pathe, on their YouTube channel, describe this footage as:
"SV. "Britannia" arriving at Aberdeen. SV. Crowd waving. Angle shot, pan, Queen Elizabeth II and Duke of Edinburgh coming down gangway and being greeted on quayside by Lord Provost of Aberdeen. SV. Prince Charles and Princess Anne with Princess Margaret watching from deck of Britannia (2 shots). SV. Queen inspects Guard of Honour. Angle shot, pan, Princess Margaret coming down gangway with children.[sic]"
Read more: Have you seen this footage of the Royal family at church?
* Originally published in Nov 2019.