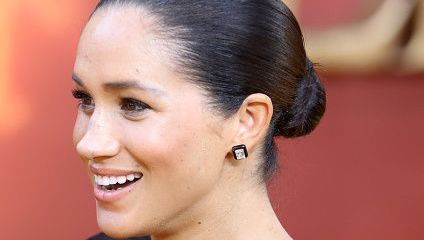 The September issue of Vogue is traditionally thought of as the most important issue of the year. That's why when Meghan Markle was announced as guest-editor it made headlines everywhere.
Meghan Markle has worked closely with Edward Enninful, the editor in chief of British Vogue, to use this platform to 'create an issue that highlights the power of the collective.'
In a post shared on the @sussexroyal Instagram page, Meghan had this to say about the cover
'For the cover, The Duchess chose a diverse selection of women from all walks of life, each driving impact and raising the bar for equality, kindness, justice and open mindedness. The sixteenth space on the cover, a mirror, was included so that when you hold the issue in your hands, you see yourself as part of this collective.'
Read more: Our favorite photos from Prince Harry's visit to Sheffield
What's in the issue?
The main feature of this issue is an interview between Meghan Markle and the former First Lady of the United States, Michelle Obama. 
As well as this, the magazine will feature an interview between Prince Harry and wildlife researcher extraordinaire Jane Goodall, who is best known for her work with chimpanzees.
The magazine also includes several articles written by women who Meghan Markle admires, and serves to highlight several issue that she holds close to her heart.
The cover
The cover of the magazine is split into 16 boxes, each featuring the face of the trailblazing women that were chosen for the cover. The 16th box(which is a mirror), aims to include the reader and encourage them to use their own platform for positive change.
Among those featured on the cover include New Zealand Prime Minister Jacinda Ardern, Salma Hayek, Jane Fonda, Greta Thunberg, and many others.
Take a look at the cover below and let us know what you think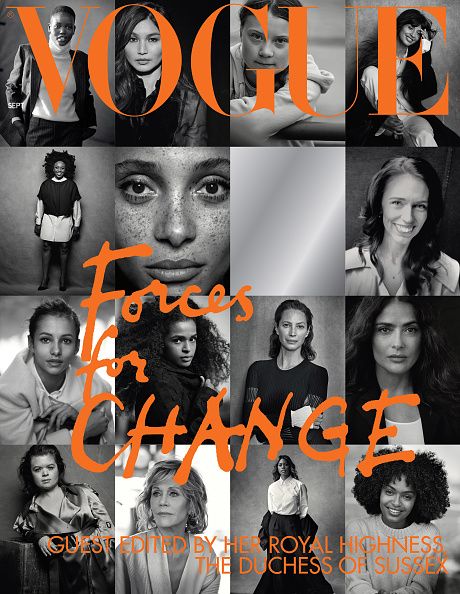 2
Read more: Prince George's birthday photos