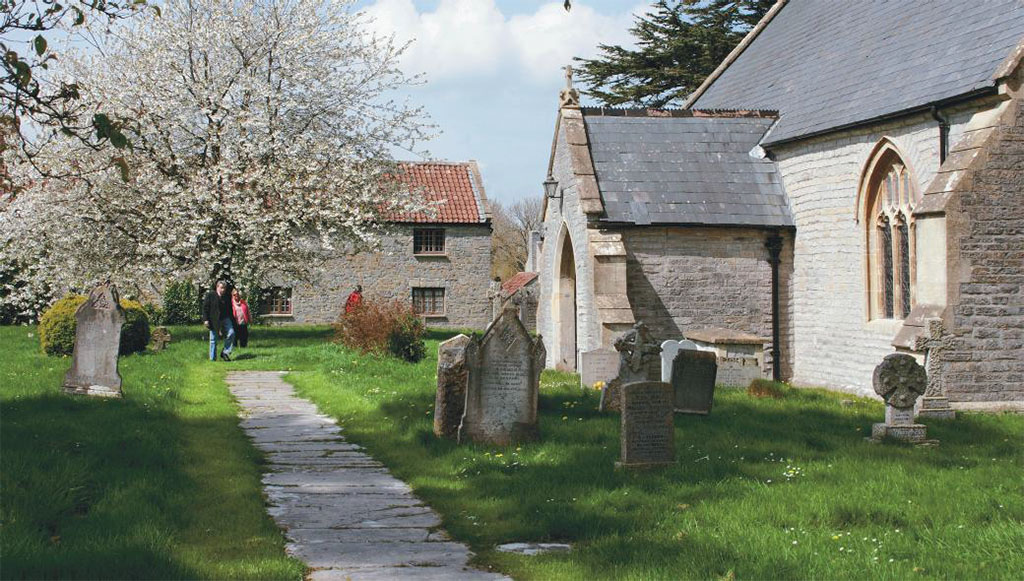 Where all who served returned home safely from the massacre of the Great War, these picturesque Sommerset villages remained unscathed.
Now over a century has gone by since Great Britain marched off to the Great war, and left on its futile battlefields more than two million men. Almost every community in the UK suffered losses in world war I. It is their war memorials that have remained the focus of commemoration every November on Remembrance Day. What of the small number of villages that have no memorial?
The term "thankful Village" dates back to the 1930s when it was coined by journalist and writer Arthur Mee to describe a village that lost no men in the Great war. Of the more than 16,000 villages in Britain, recent research has found there were only 53 small parishes throughout England and wales from which all soldiers returned. There are no thankful Villages in Scotland or Northern Ireland.
There are only 14 "Doubly thankful" villages in England and wales, having had all its members of the armed services also survive world war II. Somerset county has nine thankful villages, more than any other English or Welsh county, with two of these being doubly thankful.
The statistics are staggering and bring home the scale of loss from both world wars, but from the Great war in particular. When we journey through these beautiful islands, virtually all of the places we come across have a war memorial, but how do the villages "remember" that do not? how do they commemorate, for example, in Rodney stoke, Shapwick and Stocklinch? On a misty morning I set off for somerset, England's cider county of rolling hills and broad fat expanses, to find out.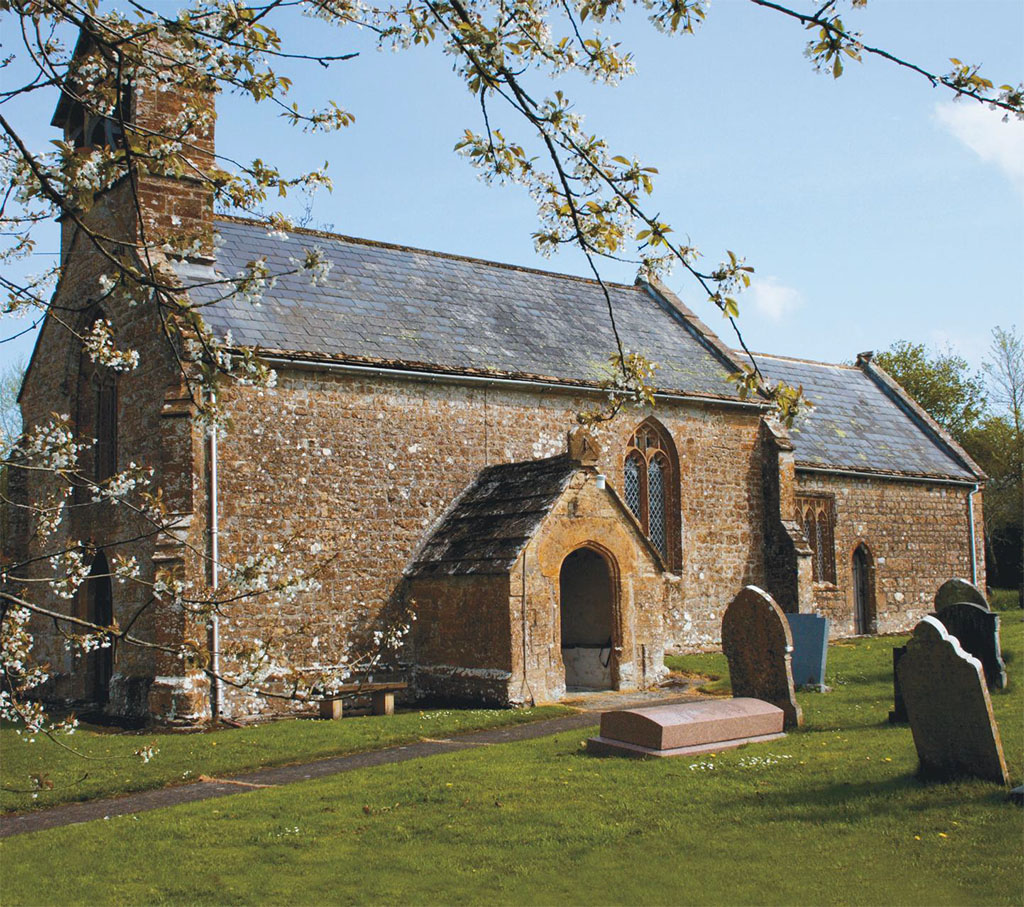 3
Rodney Stoke is located mid-county, on the A371, between the cathedral city of Wells and Cheddar, renowned for its Gorge, caves and cheese. Wells, often referred to as England's smallest city, has a moated Bishop's Palace, Vicars' Close, reputedly England's oldest residential street and a cathedral, whose west front is acclaimed for the finest collection of statuary in Europe. It was an altogether smaller church I was seeking though, that of St. Leonard, Rodney Stoke, which stands on slightly elevated ground at the foot of the Mendip Hills on the edge of the Somerset Levels.
The road signs welcoming visitors to Rodney Stoke proclaim it to be "A Thankful Village." It's Grade-I listed 15th-century village church contains a Thanksgiving Window in the south wall: It commemorates the safe return of 17 men and four women from the Great War. The stained glass is colorful, and draws the eye to the scroll at the bottom: "All glory be to God who in his tender mercy has brought again to their homes the men and women of Rodney Stoke who took part in the Great War 1914-1919." Below the window is a modern framed roll of honor, listing all 21 names of those who went and returned. There are three men by the name of Thayer, two Larcombe, and two ladies, Dorah and Evelyn Coleridge Smith. These were presumably all siblings or cousins and were numbered among the lucky ones.
Rodney Stoke was not to be so fortunate in World War II, however, and two memorials recall losses in that more recent conflict. Ernest Jonathan Pearce was the first death the village suffered in June 1940, a sailor on board HMS Glorious, sunk by the German battlecruisers Scharnhorst and Gneisenau. Another plaque remembers four other members of the parish: "They died that we might live."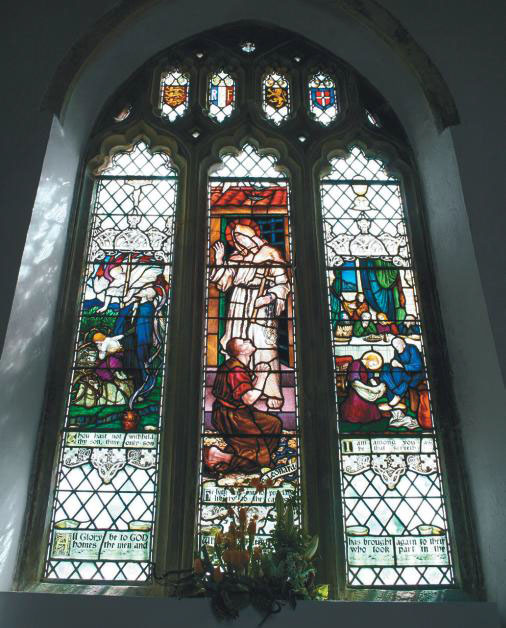 3
Such service is part of Rodney Stoke's history. In the chancel and Rodney Chapel there are monuments to the Rodney family who were formerly lords of the manor. The 1st Baron George Rodney was an English admiral in Napoleonic times.
Mentioned in the Domesday Book, there is much more to appreciate about Rodney Stoke and its surroundings. Iron age Westbury Camp is close by, and the Rodney Stoke Nature Reserve is a SSSI (Site of Special Scientific Interest) for its high biodiversity here and locally rare flora and fauna.
SOUTHWEST OF Rodney Stoke lies Shapwick, close to Street, with Clarks Village, originally the shoe manufactory of Quakers C. and J. Clark and now the first purpose-built factory outlet in the UK. The Shoe Museum provides information about Clarks and shoes in general. Nearby is dramatic Glastonbury with its famous ruined abbey and Arthurian and Grail Legends.
Shapwick lies just off the A39 in the Sedgemoor District of the Levels, so roughly treated in this wet winter of 2014. Sedgemoor, of course, recalls the last pitched battle fought on English soil, when the Protestant rebels of the Duke of Monmouth were defeated by James II's royal army in 1685. The battlefield can be found just a few miles southwest of Shapwick at the delightfully named Westonzoyland.
Inside the 14th-century church of St. Mary is a roll of honor recording the names of 32 who came back from World War I. In a sense, that made the village Somerset's most thankful of all, having returned the most men alive. There are no fewer than five men by the name of Simmons, and one George Wheeler stands out as the sole member of the Veterinary Corps.
There is as well a bronze plaque that sombrely records the less fortunate side of war. Andrew Graham Montgomery grew up at Shapwick's vicarage, but when his father died at the age of 38, mother and son (aged 7 at the time) had to vacate and left the village. Montgomery was not therefore a resident of Shapwick at the time of the war. He died at Arras on September 6, 1918, aged just 19. So close to war's end.
Like Rodney Stoke, Shapwick has other stories to tell. It is the site of one end of the "Sweet Track," an ancient causeway. In 1998 a Roman hoard was found in a villa nearby, the largest ever unearthed in the UK. Often described as a typical English village, Shapwick once belonged to Glastonbury Abbey, and its manor house dates back to the Wars of the Roses. Shapwick heath is another SSSI, and Shapwick Moor was the first hawk and owl trust reserve in southwest England.
Across the levels, Stocklinch is a "doubly thankful" village, having lost no servicemen or women in either war. In the south of the county, Stocklinch is close to the A303 and a stone's throw from the National Trust owned Tudor manor of Barrington Court, built in the mid-16th century and restored by colonial Lyle of Tate & Lyle in the 1920s.
A modern plaque on the front of the village hall proclaims, "Stocklinch a thankful village—All who served in World Wars I and II returned home safely." The setting is tranquil with attractive Somerset thatch across the street. Confusingly there are two churches called St. Mary (the Virgin and Magdalene) in the village. Opposite the village hall is the smaller of the two churches, early 14th-century St. Mary Magdalene, which contains memorials for both wars. A brass plaque lists 19 who returned safely from World War I, including three named Gummer, and highlights those on active service and those wounded. Below this are eight names on a World War II roll of service, including three privates by the name of Newis.
Somerset may have more thankful villages than any other county and in that sense can count itself fortunate. Of course, there are 450 villages and hamlets in the county, so nine thankful villages represent only 2 percent of these communities—in the most fortunate of counties. The word "lucky" just doesn't do it justice, as the memorials to their blessing adorn their village churches, and they, too, strive to remember.
Planning a visit
From a stay in Wells or Glastonbury, for instance, it is easy to map a visit to some of Somerset's thankful villages. The parish churches at Rodney Stoke, Shapwick and Stocklinch are open during daylight hours.
IN THE NEIGHBORHOOD: Wells Cathedral is open all year from 7 a.m to 7 p.m. The Bishop's Palace, Wells, is open 10 a.m to 6 p.m. Glastonbury Abbey is open from 9 a.m. The Shoe Museum, Street opens at 10 a.m. Barrington Court is open daily from 11 a.m., February through October.