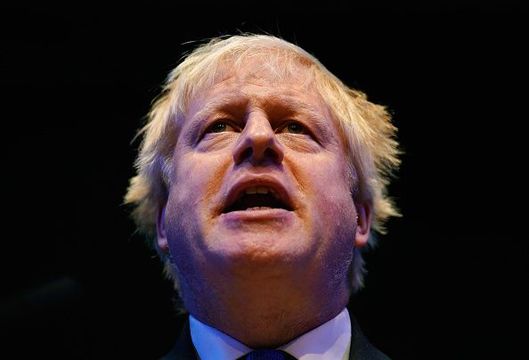 Boris Johnson has been named as the next Prime Minister of the United Kingdom. There is a cloud of mystery surrounding the man, so we decided to take a look into who exactly he is.
10 Downing Street has been vacant for the last few weeks following Theresa May's decision to step down from her position, as opposed to carrying on the fight that is steering Britain through the current mess they're in.
We have seen the Tory candidates battle it out on live debates, and make their pitch for why they are the ideal candidate for the position of Prime Minister. One candidate, for better or for worse, has risen above the parapet.
That candidate is Boris Johnson. Here's what we know about him.
Read more: 5 of Britain's lesser known Royals
Early life
Born in the Upper East side of Manhattan to British parents in on the 19th June 1964, Johnson enjoyed dual citizenship for most of his life(he would go on to renounce his American citizenship). 
Johnson's parents would quickly return to England following the birth of their first child, and would go on to bounce between London and America before settling in Exmoor. 
It has been reported that Johnson was a quiet child, who proclaimed he wanted to be 'world king' someday. How interesting. 
Like most Prime Ministers before him, Johnson was educated at the highly prestigious Eton College, and then on to university at Oxford.
At Oxford, Johnson became president of the Oxford Union. Perhaps a sign of things to come from the young man. As well as this, it is worth noting he was a member of the Bullingdon Club, a drinking society that was known to go into restaurants, completely vandalize them, and pay for the damage on the spot. Make of that what you will.
4
Journalism 
Johnson began his journalism career as a writer for The Daily Telegraph. He wrote regular columns that would appeal to a conservative readership base. His criticisms of Europe at the time are worth noting, considering his current hard line stance on Brexit. 
Johnson was well liked by then-Prime Minister Margaret Thatcher, but was disliked by her successor John Major, who claimed that Johnson's writing was rarely true, and helped to contribute to problems the conservative party were having in the UK at the time.
Johnson's time as a columnist was not without controversy. He spoke positively about colonialism in Uganda, and used racist terms to describe black people in another column. 
His biggest faux-pas, however, was a phone conversation that was made public between Johnson and a friend. In the conversation, Johnson could be heard agreeing to provide the address of a man to his friend, while his friend divulged his plan to have the man beaten up. Johnson managed to escape any major punishment for this.
Read more: Can Queen Elizabeth get away with murder?
Political Career 
Johnson was elected as the Conservative candidate for Henley in 2001. Johnson career would go on for several years without any major developments or scandal, until it was revealed that he had been having a 4 year affair. As well as this, Johnson was landed in hot water after claiming that the Hillsborough disaster was the fault of the city of Liverpool.
While his early years in politics were perhaps not incredibly successful, Johnson's career really got started when he decided to run for the Mayor of London in 2008.
After a hard fought campaign, which saw Johnson accused of racism, bigotry, and homophobia, Johnson came out on top and was elected Mayor of London. It is fair to say that Johnson's mayoral career got off to a rocky start. He offended Chinese delegates at the Beijing summer Olympics due to his attire, and was embroiled in a financial scandal due to the size of his salary.
After agreeing to donate a portion of his salary to charity to quell the criticism, Johnson did not, in fact, donate anything to charity.
Another point of contention for Johnson was his decision to not immediately return home to London after the 2011 London Riots ensued, instead remaining on vacation in British Columbia. 
Johnson was elected for a second term, and received praise for his role during the 2012 London Olympics.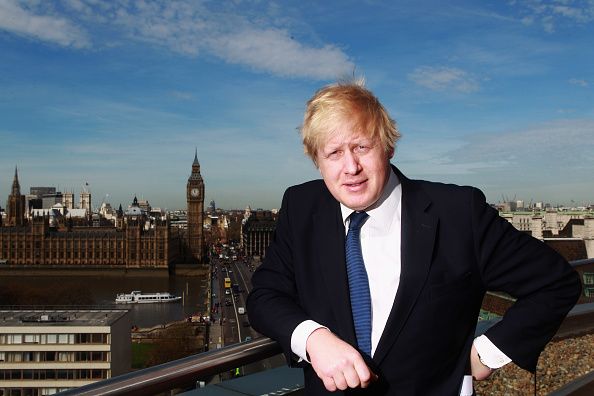 4
Back to Parliament
Johnson returned to parliament as an MP, and would become one of the loudest voiced in the Brexit campaign. A major advocate of Brexit, Johnson was again landed in hot water after claiming that Barack Obama's critique of Brexit was due to him being 'half Kenyan'. 
Following Theresa May's appointment as Prime Minister, Boris Johnson was elected as Foreign Secretary.
Throughout Johnson's tenure as Foreign Secretary he has gone from gaffe to gaffe, offending dignitaries, nations, and world leaders. Despite this, his affable and charming nature has become somewhat of a smokescreen for his political character.
Johnson resigned from his position in 2018 with an eye on the position of Prime Minister. Reports claim Johnson reached out to Steve Bannon for help with preparing for the role. 
Read more: 7 Stars you thought were from the US...But are actually British
Today 
As Prime Minister, it is unclear as to what we can expect from Boris Johnson. He is charismatic and well-spoken, but undoubtedly an unstable figure when it comes to leading a country.
Johnson's shock blonde hair and charming nature has often been noted to lure observers into a false sense of trust, with many voicing their displeasure with Johnson's antics.
He has been described as 'Donald Trump with a thesaurus', and is universally disliked among the left. In 2018 The Economist had this to say about him 
'He failed miserably as foreign secretary. He sniped at Mrs May while in Cabinet. He has agitated against her deal from the backbenches and in his lucrative newspaper column without presenting a real alternative. A demagogue not a statesman, he is the most irresponsible politician the country has seen for many years.'
Boris Johnson, ladies and gentlemen. The Prime Minister.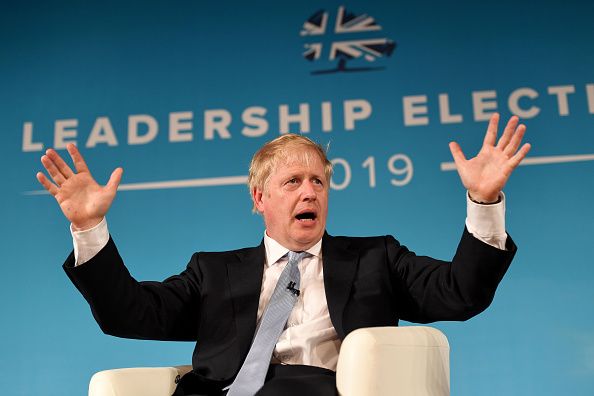 4