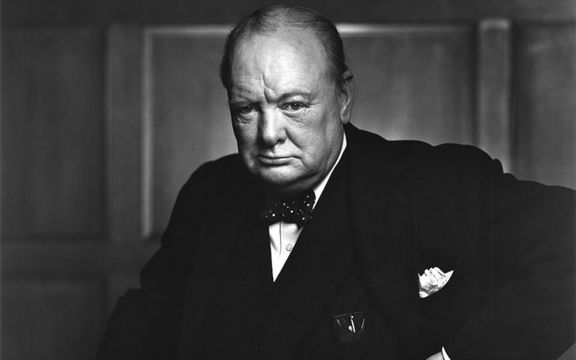 Winston Churchill, an icon to many, and certainly the United Kingdom's most revered Prime Minister.
Winston Churchill, born on November 30, 1874, in Blenheim Palace, Woodstock, Oxfordshire, was a towering figure in British history and one of the most influential leaders of the 20th century. His life spanned key periods of British and world history, and his leadership played a pivotal role in shaping the outcome of World War II.
Churchill came from a prominent aristocratic family, with a father who was a statesman and a mother who was an American socialite. His early education was at the Royal Military Academy Sandhurst, and he later saw military action in Cuba, India, and Sudan. Churchill also worked as a war correspondent and author, gaining recognition for his coverage of conflicts in South Africa.
His political career began when he was elected as the Member of Parliament for Oldham in 1900, and he would go on to switch political allegiances more than once in his career. Churchill held various government positions, including First Lord of the Admiralty, before the outbreak of World War I. His advocacy for military preparedness and experience during the war contributed to his rising political stature.
Despite numerous political setbacks in the interwar years, Churchill's warnings about the growing threat of Nazi Germany proved prescient. When war broke out in 1939, he was appointed First Lord of the Admiralty once again, and later, in 1940, he became Prime Minister.
Churchill's speeches during the war, known for their eloquence and determination, inspired the British people and solidified his status as a symbol of resistance against tyranny. His leadership during the Battle of Britain and his alliance with Allied leaders, including Franklin D. Roosevelt and Joseph Stalin, were crucial in securing victory.
Post-war, Churchill's Conservative Party lost the 1945 general election, but he returned as Prime Minister in 1951, serving until 1955. He remained an active political figure and an advocate for Western democracy throughout the Cold War. In 1953, he was awarded the Nobel Prize in Literature for his mastery of historical and biographical description as well as for brilliant oratory in defending exalted human values.
Winston Churchill died on January 24, 1965, leaving behind a legacy of leadership, resilience, and eloquence. His impact on history and his role in shaping the course of events during some of the world's darkest hours have cemented his place as one of the greatest statesmen in British and global history.
Churchill's funeral
Winston Churchill died on 24 Jan 1965, at the age of 90, from a series of strokes. Queen Elizabeth immediately contacted Churchill's wife lamenting the loss of his 'many-sided genius'. 
Churchill's funeral was the first state funeral for a non-royal family member since that of Edward Carson in 1935 and was a seminal moment in British history. Representatives from 115 countries were present, making it one of the largest events of its kind. 
Have a look at the footage below, courtesy of British Pathe
* Originally published in Oct 2019.