architect & stage magician
[caption id="InigoJones_Feature" align="aligncenter" width="1024"]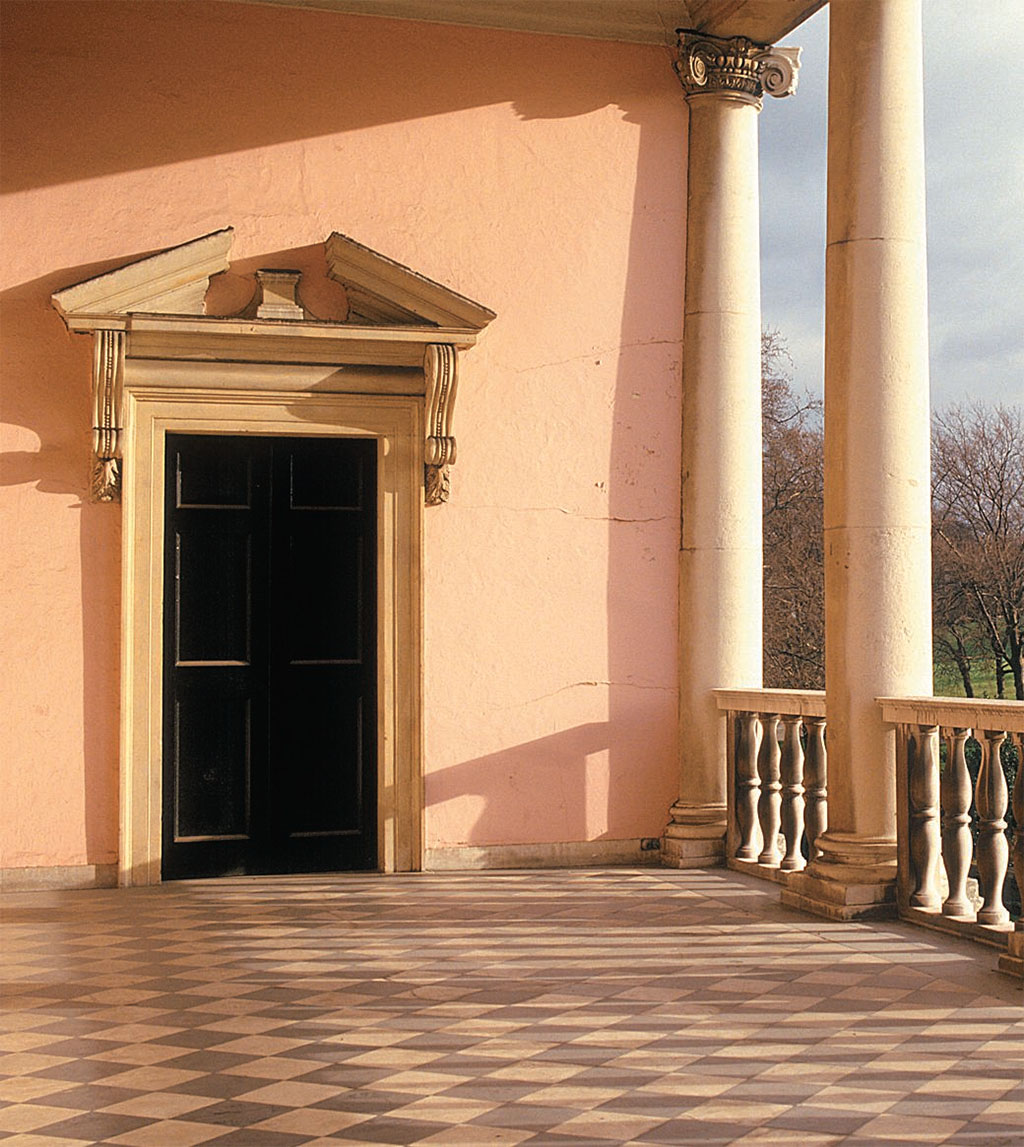 4
The bridge over the River Conwy in Llanwryst, North Wales, and the Queen's House in Greenwich are among only seven of Inigo Jones' architectural works still remaining.
[/caption]
He contrived scenes for the queen's dancing barn
THE TWELFTH NIGHT FESTIVITY at Whitehall Palace on January 6, 1605, was a glittering if curious occasion. In the autumn of 1604, James I, who had recently succeeded Elizabeth I, asked his Queen Consort, Anne of Denmark, to organize the holiday's annual entertainment. Queen Anne loved dancing and theatricals, and she gave an unusual commission to the poet Ben Jonson: Write a masque in which she could appear as an African. To create the setting and costumes, she summoned a young artist newly arrived at court named Inigo Jones.
The masques the queen doted on were elaborate concoctions of dancing, singing and verse-speaking spun from mythological themes. Aristocrats and royals had sponsored them since Henry VIII's time to celebrate holidays, weddings and birthdays. Professional actors spoke the verse, and ladies and gentlemen danced in fantastic costumes and masks. Now, in the fall of 1604, when Queen Anne sent for Jonson and Jones, "It was her majesty's will" for herself and her ladies, Jonson reported, "to have them blackamoors."
Jones was just beginning to make his reputation after living abroad. At 14, he had been apprenticed to a joiner in St. Paul's Churchyard, where he learned the fundamentals of design and craftsmanship. There he may have met Henry Wotton on business for the Earl of Essex, whom Wotton served as secretary. At about the time Jones was completing his apprenticeship, Wotton took up residence in Venice to avoid the taint of Essex's rebellion against Queen Elizabeth. Jones also went to live in Venice after the death of his father in 1597, possibly in Wotton's employ. Now, with a connection to the queen's brother and the friendship of Wotton, a favorite of King James, Jones was soon making his way in his native country.
Jones and Jonson titled their creation The Masque of Blackness. It unfolded in Queen Elizabeth's old Banqueting House, a decrepit, timber-and-brick Tudor structure that must have seemed old-fashioned to the evening's scholarly authors. Jones had acquired Andrea Palladio's treatise on architecture in Venice, and he was eager to see the Italian master's classical style introduced to England.
At the far end was a stage 4 feet high and 40 feet square, hidden behind a curtain delicately painted with Jones' erudite motifs. Light from 200 candles and 50 torches sparkled on the bejeweled ladies as they gossiped. At 10, to a fanfare of trumpets, the king arrived and took his seat. The musicians played, the curtain was drawn back and the show was on.
The Masque of Blackness was a great triumph for Jones. Over the next few years, Jones steadily increased his influence at the Stuart court. He continued to create masques, but enlarged his sphere to architecture. In 1610 he became overseer of building projects for Henry, the Prince of Wales. He was appointed surveyor of the King's Works in 1613 and held the position through the reigns of James I and Charles I. He was responsible for repairs, renovations and new construction of all crown properties. He also approved permits for changes to London streets. From that powerful post, Jones helped banish from English architecture the heavy Jacobean mixture of medieval and Tudor styles in favor of the elegant clarity of Palladio's classicism.
JONES BECAME ENGLAND'S FIRST PROFESSIONAL ARCHITECT, AS WELL AS ITS FIRST PROFESSIONAL SCENE DESIGNER.
[caption id="InigoJones_img1" align="aligncenter" width="1024"]

4
[/caption]
Jones became England's first professional architect, as well as its first professional scene designer. From 1605 to 1631, he collaborated on masques with Jonson, introducing increasingly elaborate spectacle and more and more technically sophisticated scenic devices.
[caption id="InigoJones_img2" align="aligncenter" width="470"]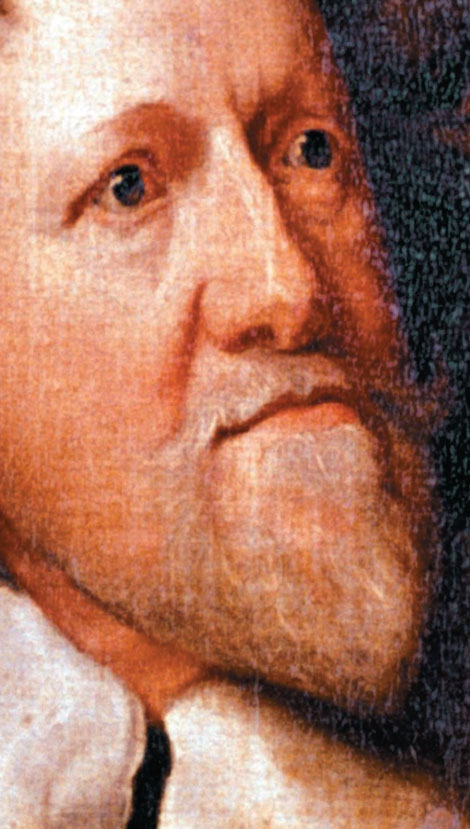 4
[/caption]
When the royal Banqueting House burned in 1619, there was no question that Jones, now the court's authority on art and architecture, would design its replacement. Opened in 1622, the (new) Banqueting House has become the most famous and visible of the architect's works, a great monument to his classicism and genius. It endures long after the ephemeral masques it was created for have vanished.
After a falling out with Jonson, Jones started picking his own poets. His chief collaborator, however, became King Charles himself, who had succeeded his father, James I, in 1625. As the new monarch came under attack by Parliament, he looked to his annual masques to reaffirm an image of authority, even if the image was only a theatrical one. Jones' masques gave the beleaguered king what the theater historian Stephen Orgel aptly called "the illusion of power."
The final performance came on January 21, 1640. The masque was Salmacida Spolia, its title an obscure Latin allusion to a bloodless victory. Very little was spoken. The occasion was a series of grandiose, ever-changing tableaux accompanied by choral songs. Scenes and characters representing the darkness and disorder gathering in the country were replaced by visions of light and harmony. It was intended to glorify the divinity of kings, but to an audience sensing the tidal wave about to engulf the monarchy, it must have seemed an elegy.
As the chorus sang of his "kingly patience" that would outlast the "storms the people's giddy fury raise," Charles descended from the clouds on a golden throne flanked by palm trees and surrounded by a duke, three earls, four lords and two knights.
There were no holiday entertainments the following winter. In January 1642, King Charles fled Whitehall for the north, and Jones accompanied the court. Parliamentary forces captured Jones in 1645, referring to him contemptuously as "the famous surveyor and great enemy of St. Gregory" and "contriver of scenes for the Queen's dancing barn." He was threatened with seizure of all his property, but was allowed to pay a fine and forfeit 1/25th of his assets.
On January 30, 1649, the Banqueting House became the scene of a drama more horrid than any Jones had devised for his royal patrons. Captured by Parliamentary forces and tried for treason, Charles I was marched through the great hall where he had performed in masques glorifying his kingship and made to step out a window onto another stage—the executioner's scaffold. The Puritans had always despised the court's theatricals, and the choice of the Banqueting House as the backdrop for Charles' beheading cannot have been coincidental.
Inigo Jones had been allowed lodgings in Somerset House, where he died shortly before his 79th birthday in 1652. He was buried with his parents in the church of St. Benet Paul's Wharf. Jones left funds in his will for a monument, but both church and monument were destroyed in the Great Fire of 1666.