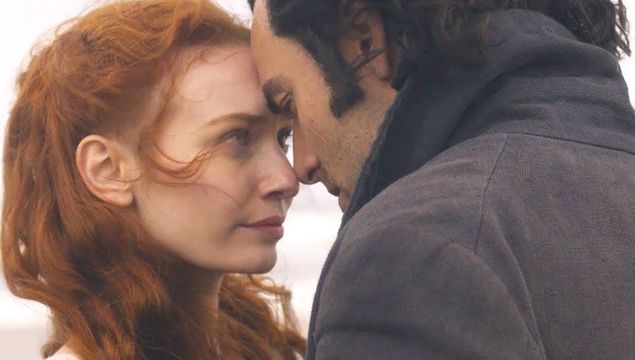 We chat to Poldark stars Aidan Turner and Eleanor Tomlinson ahead of the launch of season five, the last in the series
Historical fiction fans and lovers of costume dramas were swept away last year by the dashing adventures of 18th-century British army officer turned mine owner Ross Poldark. Adapted from the novels of Winston Graham, the remake's stunning Cornish landscapes, haunting soundtrack and brooding romantic hero made the show appointment television for anglophiles.
The next season of Poldark will be the last – but who will be in it, what's the plot... and exactly how old will Ross be?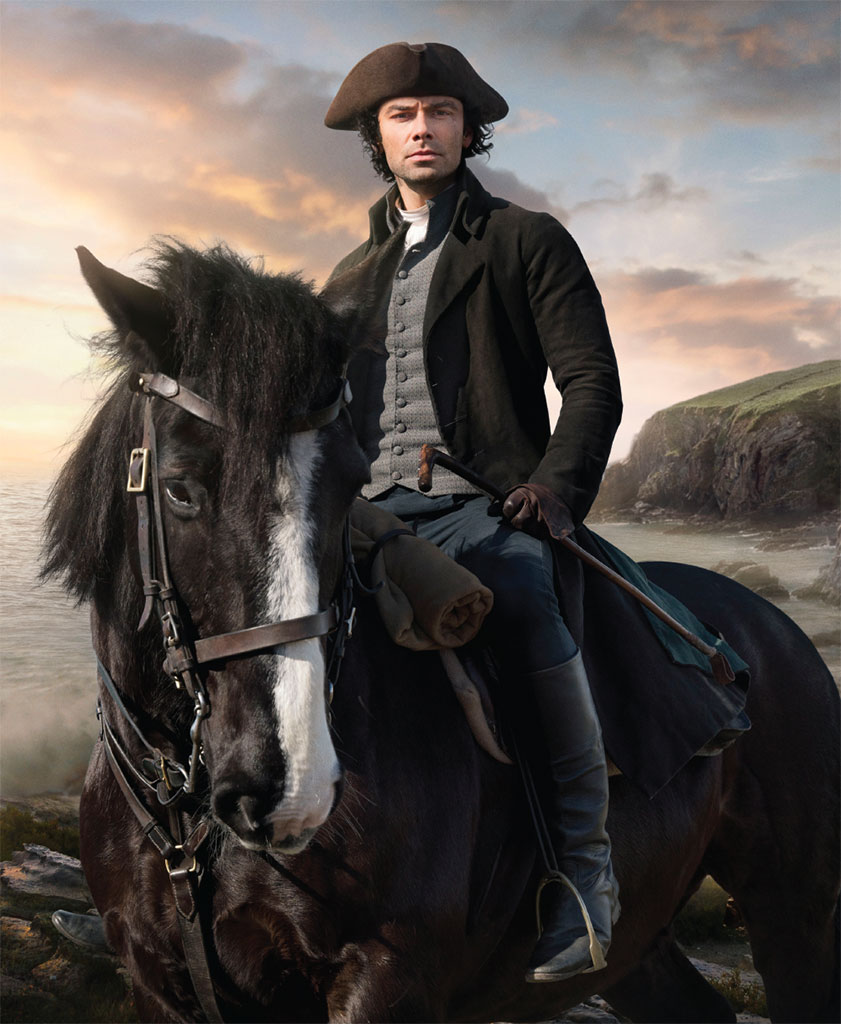 4
"FROM THE START, we're in a tempestuous phase in their lives," says Turner of the premiere. "Their emotions take people to all sorts of crazy places. It's tough on all of them."
Tomlinson, who has also appeared in PBS's Death Comes to Pemberley, says, "What's brilliant about Poldark is that the relationships you've gotten used to get tested, because like in any relationship, marriage isn't easy." And it's even harder when another woman is involved. "For Demelza, jealousy is always an issue because of Elizabeth just keeps cropping up. It's been very difficult for her and for Ross because he has these undying, undeniable feelings for her." she explains.
Read more: What to do in Devon and Cornwall
But surely the gut-wrenching loss of Ross and Demelza's baby daughter has brought the couple closer together? "I think it would be impossible to recover from something like that," says Turner. "Ross sought comfort from Elizabeth because she's someone he's known for a long time and he sees her as support."
Aidan Turner on playing Poldark
Turner's off-screen affability and Irish brogue are almost startling given Ross's intensity. Yet he says Ross's sense of duty and inability to navigate personal relationships make him complicated—an interesting man to play. "He's not a stock character, this Robin Hood riding into town saving everyone's lives. He's a flawed guy, a real guy… Emotionally, he's quite inarticulate. He can't quite figure out Demelza when he upsets her. He's a modern man in that respect."
Though readers of the books may already know everyone's fate (by the end of season two, the show had covered four of the twelve Poldark novels), Turner prefers to be surprised. "I don't like to read too far ahead because it doesn't always benefit me," he explains. "As an actor, I like to stay in the present. We start shooting season three [this month] and I'm up to date. I could read ahead, but I want to wait and tackle what's at hand."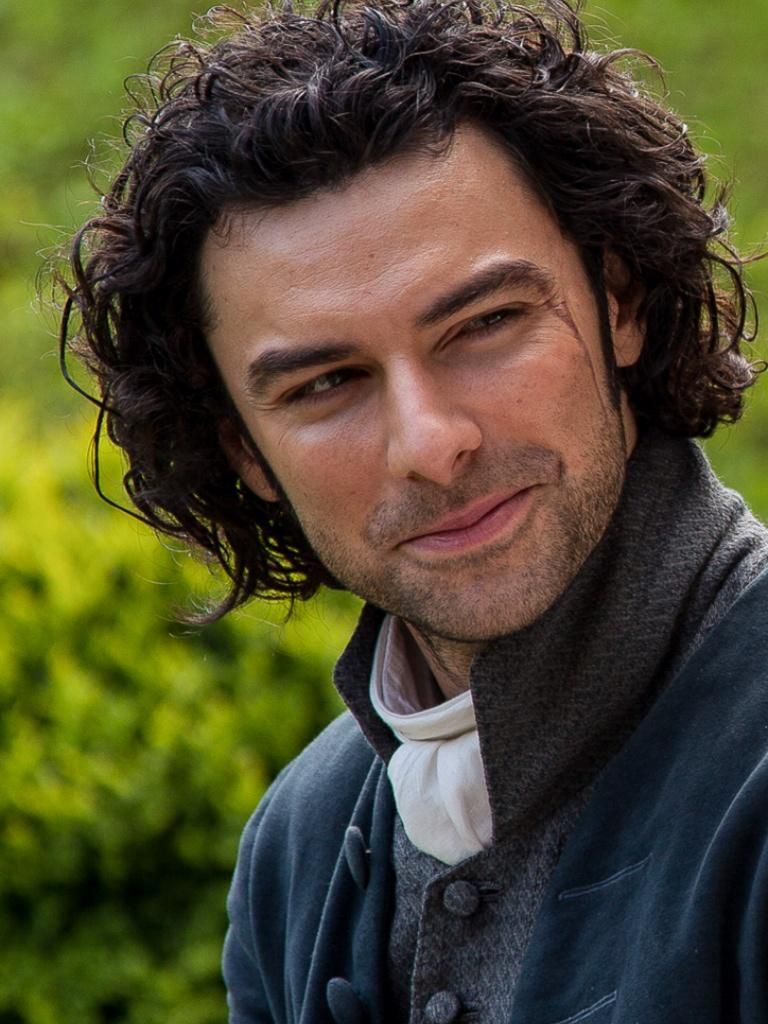 4
Not that viewers should assume things will be just like they are in Graham's novels. Reed says her Elizabeth is more of a "sympathetic character" on the small screen than on the printed page. "The books were helpful to establish the world they live in, but now that we're in it, we're just focusing on making the show."
Eleanor Tomlinson on playing Demelza
Tomlinson, who has read six of the novels, says Demelza has been given more prominence in the show. "As the books became more popular, Winston Graham was traveling a lot when he was writing. He left his wife, who Demelza is based on, at home and [as a result] Demelza becomes more of a housewife [in the books]. She starts to fade out because new people come into the story," she says, pleased her character is "more punchy" on television than in the original text.
"Demelza is a free spirit and incredibly fiery," says Tomlinson. "The audience needs to have a hero and heroine. They need to know who they are rooting for. I think part of the success of the show is that people can relate to Ross and Demelza and enjoy their story. It's important they stay at the front of it."
Read more: Famous British film locations
Cornwall and its rugged coastline have dazzled the cast just as they have viewers, making the series a cinematic travelogue. "It's stunning, really. It's a big part of the show and one of the reasons it's so popular," says Turner.
Cornwall as a starring character in Poldark
"A lot of times people say a location can be a character in a show or a movie, but in this case, it's very true for us. In the first season, we started shooting in the studio and we rehearsed a lot, but it never really clicked with all of us until we got out into Bodmin Moor [where the exteriors of Ross and Demelza's home, Nempara, are shot] and the mountainous regions of Cornwall. It opened up the show for us. There's nothing like jumping on a horse and galloping by the cliffs. It makes that world real for me."
Possibly a little too real sometimes. Reed reports Chavenage House in Gloucestershire, which doubles as Elizabeth and Francis's home, Trenwith, is haunted. "I've haven't seen any ghosts, but all of us have kind of felt some weird presence. It's very old and has a great history," she says of the estate built during the reign of Queen Elizabeth I.
Read more: The truth about the reign of Queen Elizabeth I
All three actors studied that era in Cornwall to better inform their characters. "I'd done a lot of historical research into the fashions of the time. What's brilliant about Demelza is that she doesn't have to conform to any of that because even though she grows up and changes, she never becomes 'a lady,' " says Tomlinson. "She's a very realistic housewife character for that time, and I think that's lovely."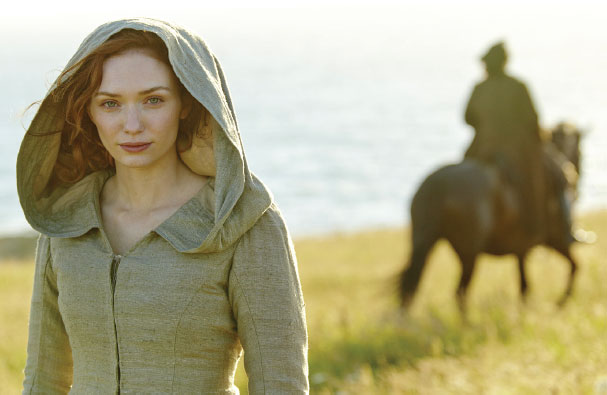 4
Reed says the "restrictive" clothing women wore was indicative of the kind of lives they led. "Everything seems to have been done to suppress or repress them," she says. "The costumes have so much to do with how women moved and how they acted. [In the show] we wear corsets and we're reined in and have very limited movement. My posture changes a lot. I can't even lift my arms up all the way. The hair is very heavy, so it makes my neck longer and sturdier because I have to keep my head up. I'm nothing without all that. [Women of the period] played instruments, learned languages and they read a lot. It was a lonely life, really, for a lady at that time."
For his part, Turner read up on the Cornish mining industry and spent time down in the mines. "I know quite a lot about mining now. It's tough work. Being down in the mines can be dangerous and scary and feel claustrophobic," he says with a humble appreciation of a miner's tough existence.
"I've taken the easy way out being an actor. If I had to do that for a living, I'd be pretty exhausted. It's one thing to play him, but to walk in his shoes would be a completely different life."