[caption id="ItwastheBestofTimesItwastheWorstofTimes_img1" align="aligncenter" width="113"]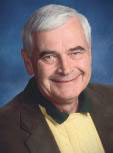 5
[/caption]
SOUND FAMILIAR? The archetypical Dickens phrase characterizes perfectly my spring editorial jaunt in Britain. Something will always go wrong on international travel, and yet world-class experiences lie just around the corner. Come on along as you often do; this time in diary form.
This trip, old traveling friends came along, Norm and Tad Berkowitz and their son and wife, Don and Pam. Great travelers all, together they'd take less energy than did my sister Sara. I collected our van and its passengers at T4, and set off to Warwick on the M40 and an afternoon arrival at our hotel. Later, drove the six miles to Stratford-upon-Avon to shoot Shakespearean pictures. Into Warwick for supper at a cheap-and-cheerful Wetherspoon's pub.
Day 2: Warwick Castle and Reality
Spent much of the day at Warwick Castle. The most complete, and among the most historically significant, castles in Britain is Madame Tussauds' medieval theme park. The immaculately maintained castle is there, but it's hard to see behind the concession stands and juvenile activities. Drove folk up the road to Kenilworth to catch a proper castle, then detoured into Coventry and the poignant courtyard of Coventry Cathedral.
Day 3: Meandering Toward the Dreaming Spires
An easy travel day to Moreton-on-the-Marsh and southeast on the A44. Detoured at Little Compton to the Roll Right Stones, a lesser-known henge that rates among the best. Down the road in Woodstock, I'd not been in Blenheim Palace in many years. On my first visit to Blenheim (several decades ago), I was invited to play the pipe organ in the library—the largest such organ in a private home in Europe. Today, there's a £400,000 appeal to restore the organ to playing condition.
That evening in Oxford, I went to meet writer Sean McLachlan at the Eagle & Childe pub, misstepped on slick cobbles and crashed hard. Result: ankle sprain, wrist sprain and sundry abrasions. I emerged from the Bird & Baby to a £50 parking ticket on the windscreen.
Day 4: C.S. Lewis in Oxford
I discovered C.S. Lewis as an undergrad, probably first with
Screwtape Letters
or
The Discarded Image
. I remember reading
Chronicles of Narnia
one summer week there on night watch. Though I've hoisted a pint to the Inklings many times at the Bird & Baby, this was a fun day—and only slightly diminished by the painful ankle and wrist. On my return to Lynton Lodge that afternoon, a puncture deflated the left rear tire. That night, left my reading glasses at the Dew Drop Inn in Summertown.
[caption id="ItwastheBestofTimesItwastheWorstofTimes_img2" align="aligncenter" width="684"]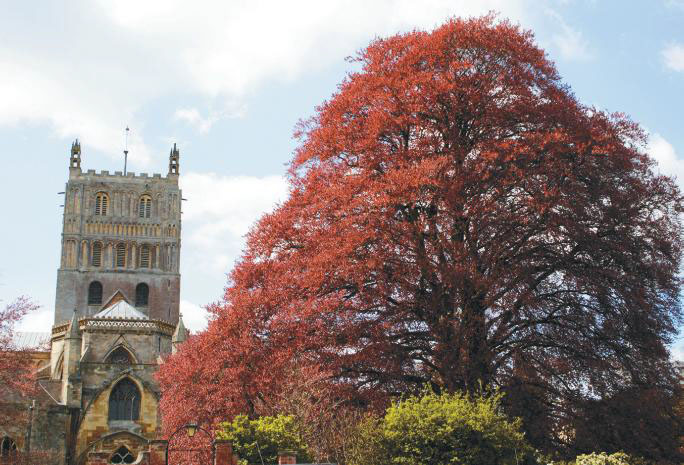 5
The oldest cooper beech tree in England garnishes the churchyard of Tewkesbury Abbey.
[/caption]
Day 5: Westward to the Marches
Heading west, detoured for the idyllic ruins of Minster Lovell Hall and its tale. Then, I routed through the Cotswolds via Bourton-on-the-Water and the Slaughters in full spring greenery. Turned west to the River Severn and picnicked in the shadow of Tewkesbury Abbey and of the oldest copper beech in England. And so via the Malvern Hills to Ross-on-Wye and The Chase Hotel. Limped downstreet to Boots for paracetamol (acetaminophen), plasters, antibiotic cream and a new pair of reading glasses.
My old singing friend from the Valleys, Norman Jarrett, and his wife Carol booked in to join the party, and familiar writer Siân Ellis and her mate David drove up from their farmhouse near Monmouth. We were nine visiting in the lounge and over dinner, and left the table near 11 p.m.
Day 6: Over the Golden Valley
Today's objective was the Golden Valley, following the beautiful River Dore between loops of the Wye. It's the landscape C.S. Lewis reimagined as Narnia. Alas, romantic associations don't guarantee great photos. It's not a route I'd recommend to Lewis fans, unless they do it as he did with his brother and Tolkien—on foot. Unforgettable and amazingly unaltered Dore Abbey, though, made the ride worthwhile. Fortunately, at valley's end sits Hay-on-Wye. I picked up minor first editions of Chesterton, C. Day Lewis and Stephen Vincent Benet. Sat on my new sunglasses that evening, breaking them to uselessness.
[caption id="ItwastheBestofTimesItwastheWorstofTimes_img3" align="aligncenter" width="684"]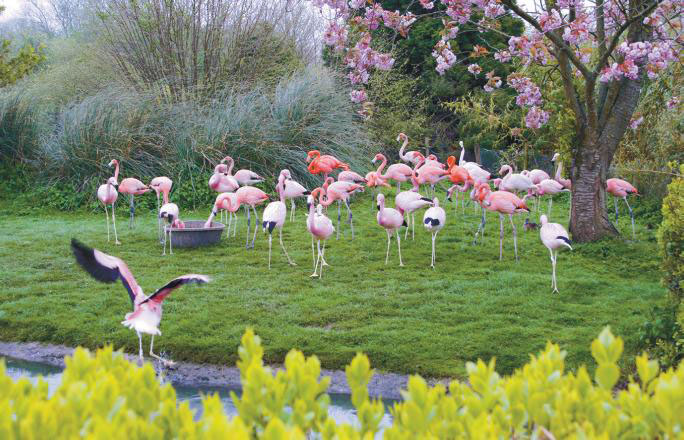 5
A dozen varieties of flamingo make their home at the Wildfowl and Wetlands Trust in Slimbridge.
[/caption]
Day 7: South to Somerset
Followed the Severn south this morning on the A38, with skies threatening rain for the first time. With Tad a serious birder, we couldn't pass Slimbridge without visiting the Wildfowl and Wetlands Trust—world's largest such. Amazing varieties of flamingo. Since it was Sunday, routed through Bristol, and over the Mendip Hills to Wells and the White Hart across from the Close, in time for me to sing the triumphant Easter hymns at Wells Cathedral choral evensong. Turned the weak ankle again scouting for an Italian restaurant.
[caption id="ItwastheBestofTimesItwastheWorstofTimes_img4" align="aligncenter" width="328"]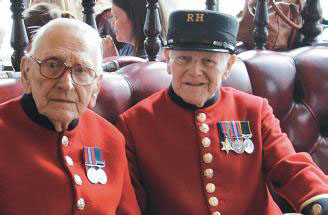 5
Chelsea Pensioners Nobby and Tommy are happy to visit, and wouldn't mind another pint.
[/caption]
Day 8: Across the Somerset Levels
Spent the day on the trail of Somerset's Thankful Villages, told by Steven Roberts some pages on. Weather was considerably better for pictures than during his visit a few months ago, but The Levels still evidence the winter flooding that left 60 square miles uninhabitable for weeks. We charted a route through all three villages Roberts visited, and then up through Cheddar Gorge to Wookey Hole on the return to Wells. Along the way I lost the camera lens cover. Picked up a head cold to replace it.
Day 9: Turning to London Town
Across Wiltshire to Avebury and a stop at Avebury Circle—granddad of henges. The A4 to Hungerford and motorway to the airport; we dropped the steel stagecoach and caught the Heathrow Express to town. I charged the oyster card, took the Overground to Clapham Junction, and met James Graham near Lavender Hill for pints, pies and good conversation. Later at a Barclays' cash-point, James rang his wife while I withdrew £100. Somehow that £100 instantly vanished. No amount of self-and-scene examination or wonder on our part recovered the cash. The mystery remains —with my £100.
Day 10: Brush Up Your Shakespeare
Met Sandra Lawrence outside Westminster Tube, so I could face-to-face the Lewis monument in Poets' Corner. Abbey admission is now £18, but the abbey was crowded this April morning. We walked down Victoria Street seeking coffee and ended up at an old stomping ground, The Albert. There we ran into Nobby and Tommy, two salt-of-the-earth Chelsea Pensioners who'd love to tell tales and wouldn't mind another pint.
But the day belonged to the Bard, on his 450th birthday. Late afternoon we crossed Millennium Bridge to The Globe. Sandra had somehow corralled first row, mid-gallery seats for the premier performance of a new production of
Hamlet
that tours 150 countries the next two years. A world-class experience indeed—but a mediocre
Hamlet
. Twisted the ankle again crossing Kensington High in the rain.
Day 11: Miscellaneous London
The object today was Jermyn Street and pictures. Hobbled from Davidoff Cigars to Haymarket and back. Ran into Nigel Havers at the charcuterie counter in Fortnum & Mason. That evening our travel party reunited for dinner at Porters on Henrietta Street, Covent Garden. After a bowl of their famous smoky pea and bacon soup, I had a great classic fish pie. Nothing in particular went wrong that day. But I was ready to head home.