Celebrate, celebrate; dance to your own piper!
GREAT BRITAIN IS A LANDSCAPE OF FESTIVALS. You're barely able to spend a fortnight traveling in the shires without running into one annual festivity or another—from celebrating cider or garlic to choral music, literary gatherings and ancient customs. Here's an eclectic sampling of great British festivals worth making into a trip and a memory.
1 THE EDINBURGH FESTIVAL
The grand-daddy of international cultural festivals: world-class performance art from opera to orchestra to Oscar Wilde. The Edinburgh Fringe Festival fills in the spectrum of lower brow performance art. Together they dominate Scotland's capital every August.
[caption id="ItsaFestival_img1" align="aligncenter" width="1024"]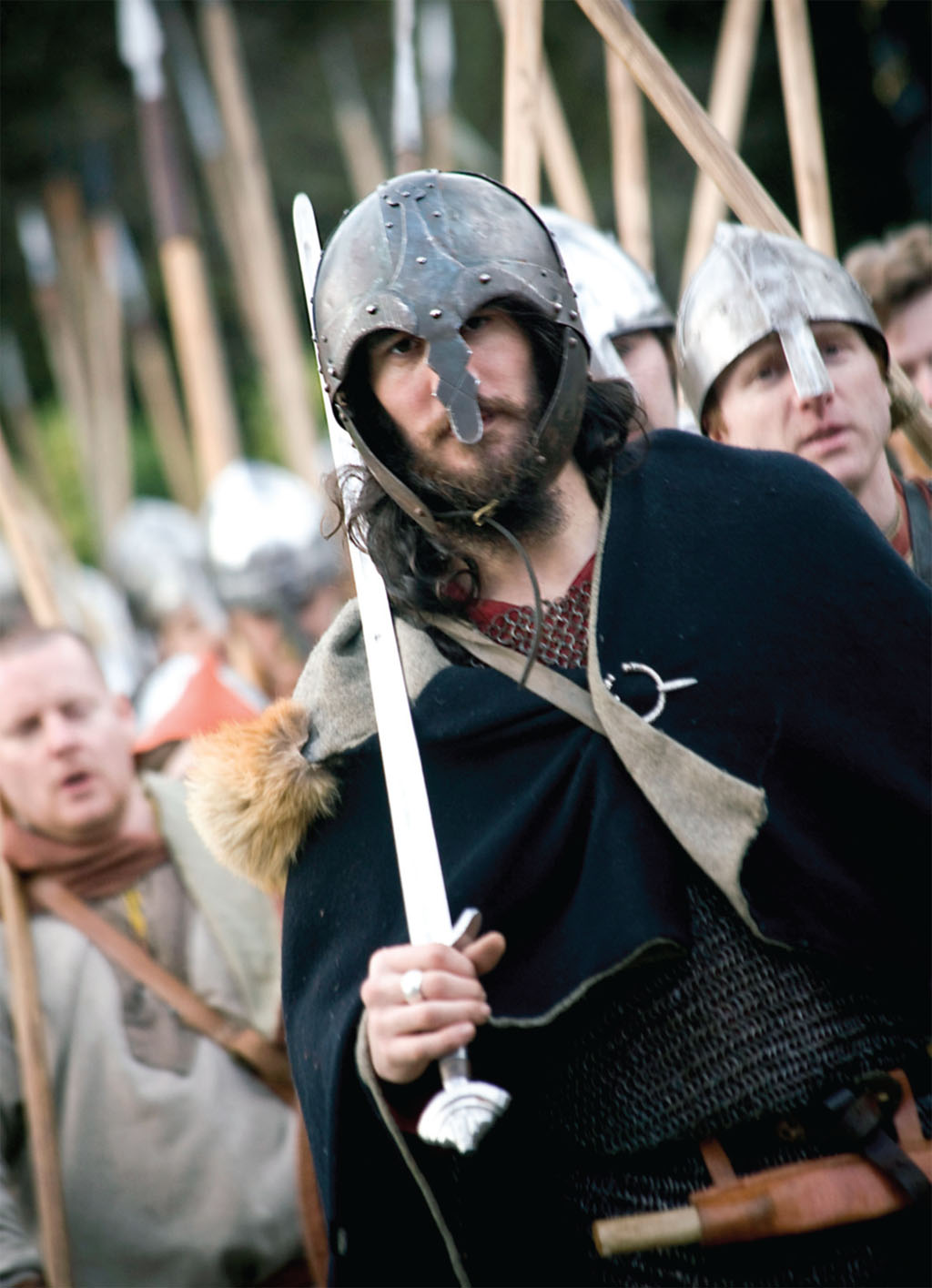 3
JORVIK VIKING FESTIVAL[/caption]
2 CHELTENHAM LITERATURE FESTIVAL
One of many Cheltenham festivals, the Times Cheltenham Literature Festival is the premier annual event of a purely literary nature. Over 10 days in October, 500 events and 600 speakers rally in the Cotswolds for a grand chin wag on words.
3 LUDLOW FOOD FESTIVAL
Food, glorious food. Nowhere celebrates comestibles (especially locally-produced) like Ludlow. Every September Ludlow Castle and much of the town are given over to a weekend of culinary and gastronomic events and indulgence. Become a sausage or beer judge.
4 BATH INTERNATIONAL MUSIC FESTIVAL
Not that anyone needs an extra reason to visit Bath, the annual music festival (May 30-June 10, 2012) offers more than a little added incentive—with scores of world-class events and performances following an opening night gala concert at Bath Abbey.
5 HAY-ON-WYE FESTIVAL
The Hay Festival of Literature and the Arts has emerged as one of the major "high brow" gatherings in Britain, but the 2011 program also included Shirley Bassey, Bob Geldof and Vanessa Redgrave. The 25th annual 10-day festival gathers in the book town this year on May 31.
6 JORVIK VIKING FESTIVAL
Join the Vikings descending on York for a week every February in a raucous celebration of its Viking roots. Torchlight parades, boat burnings, battle re-creations and a street fair full of fun in the old walled city of Jorvik—again, as if you need a reason to visit wonderful York.
7 LONDON FILM FESTIVAL
Well, it doesn't quite take over the city, but the second half of October features Britain's largest film festival, screening more than 300 of the year's best cinema productions from around the world at venues around the city. There is also a full program of lectures, forums and industry events, all organized by the British Film Institute and now in its 55th year.
8 BUXTON G&S FESTIVAL
"For He Is an Englishman" at the beautiful Victorian opera house in the Peak District market town of Buxton. With the surrounding Peaks of Derbyshire, the Winter Gardens next door and the town's elegant Regency architecture, it's a perfect setting for Gilbert & Sullivan.
[caption id="ItsaFestival_img2" align="aligncenter" width="1024"]

3
HAY-ON-WYE FESTIVAL[/caption]
9 ALDBURGH FESTIVAL
Benjamin Britten founded the Aldburgh Festival in 1948. The June classical music festival in rural Suffolk centers around the old malt works, the famous Snape Maltings Concert Hall. Recent years have seen experimental and electronic music on the program as well.
10 GLASTONBURY FESTIVAL
After winning last year's award as Best Major Festival, Glastonbury is on hiatus in 2012. The largest weekend music festival in the country—rather a scheduled Woodstock—headlined by the biggest names in British rock and pop, opens next on June 26, 2013.