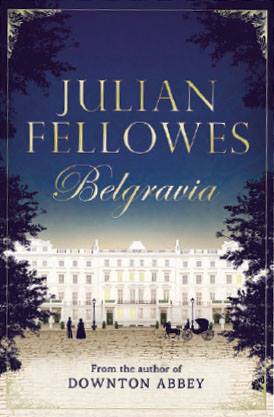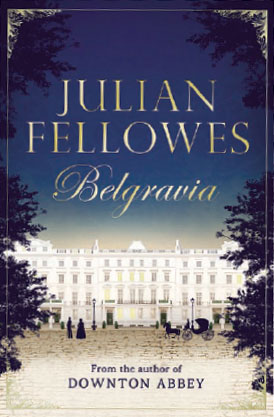 8
by Julian Fellowes (
Hachette Book Group
)
T
he rules of society, shifting during the mid-19th century, allow different stratum to mingle in Belgravia, the London neighborhood that merchant James Trenchard helped construct. It's an area with crafty servants, an uncertain inheritance, class-crossed romances and the newly invented afternoon tea. The novel telling the Belgravia story contains enough sharp dialogue to satisfy anyone mourning the loss of Maggie Smith as Lady Violet, and the controlled, viciously polite battle waged between James's wife and her upperclass rival would earn a raised eyebrow from the Dowager Countess. But a family secret spanning decades threatens to ruin the socially ambitious Trenchard and his family.
The tale begins at the Duchess of Richmond's ball of 1915, when soldiers must rush off the dance floor to confront Napoleon at Quatre Bras. That real-life celebration, along with real-life figures like William Cubitt and the Duke of Wellington, is woven perfectly into the plot; or rather, built into the novel's foundations—as are a multitude of meticulously researched details from the era. The pieces all come together to construct a pitch-perfect setting. That, most of all, marks the novel as a work by Lord Julian Fellowes: a period piece that completely transports you to a world now lost. In addition, of course, there are his dramatic cliffhangers at the end of every chapter—each worthy of a TV season's penultimate episode. Suffice it to say, anyone that misses the halls of Downton must plan a trip to Belgravia at once!
The hardcover edition of Belgravia goes on sale July 5. Or go to julianfellowesbelgravia.com for the electronic version. 
by Philippa Gregory (Touchstone)

A
fter writing on each of Henry VIII's wives, the queen of royal fiction returns to the Tudor court to give a first-person, present-tense voice to Margaret, Henry's older sister. We meet her as a preteen princess, envious of new sister-inlaw
"Katharine of Arrogant" and eager to taunt her spoiled little brother, Harry— then just a mere second son.
As in
The Other Boleyn Girl
, Gregory explores complicated sisterly bonds—this time, ones made both by blood and by marriage with beautiful Mary and proud Katharine, respectively. "We all have seen 'buddy movies' and stories about chivalric male bonds and brotherhood. I concentrate on the women in history and am naturally drawn to their alliances, kinswomen, loves, loyalties and betrayals," Gregory tells
BHT.
The author once again gives readers a deep understanding of a famous figure they only thought they knew—and that offers a very different perspective on the history she both lived and shaped. "I think historical fiction is the only form which can legitimately show an inner life of historical characters," Gregory says. "When historians are tempted to do this, it is speculation and, strictly speaking, outside their remit. But the inner life is the proper field for the novelist, and everyone understands that it is fiction, an art form which must work for its own sake." Thankfully, for Margaret's sake, and ours, it does work—and brilliantly at that.
Three Sisters, Three Queens

goes on sale August 9
.
by Adrian Tinniswood (Basic Books)
E
veryone's favorite "English Stately Home" saga,
Downton Abbey's
storyline ended in 1925. We were left knowing what lay ahead for the lovable residents, both upstairs and downstairs, but what of the estate and Downton Abbey itself?
The Long Weekend
, subtitled "Life in the English Country House, 1918–1939," answers the question generically in a lively, readable narrative.
The economic and social pressures resulting from World War I were dramatically changing the British way of life. We saw how they were being felt by the Crawley family at Downton. The years between the wars were the last great golden age of the old landed aristocracy and their country seats. Even as their way of life—social, economic and political power—faded away, the grand dames and glitterati of the day partied on.
Building on letters, memoirs and diaries, historian Adrian Tinniswood paints a vivid picture of the fading sunset on the British Empire at home. The result is social history at its finest, a fun read and a parable for our times.
by Jane Dawson
 (
Yale University Press
)
H
istorians are recognizing Jane Dawson's new life of John Knox as the definitive biography of this dominant Scottish Reformer and founder of the Presbyterian Church. Caught up in the political and religious turmoil of his times, Knox's adventurous life saw him two years a galley slave to the French, chaplain to the English boy King Edward VI, exiled to Geneva, where he studied Reformed theology under John Calvin, and pastor of the English Protestant refugee church in Frankfort.
In 1559, Knox returned to Scotland and was declared an outlaw by the Catholic regent Mary of Guise. Scotland's increasingly Protestant nobility rallied to the firebrand theologian and preacher with gaunt features, fiery eyes and long, scraggly beard. Over the next few years, Knox wrote a confession of faith and order of worship for the emerging national Protestant church, and from the pulpit of St. Giles Cathedral, the High Kirk of Edinburgh, defined the new Church of Scotland. Dawson's portrait casts new light on the highly complex and compelling man who was unquestionably the most influential Scot of his generation.
by Beatrix Potter (Penguin Random House)

L
et your inner child rejoice, because Peter Rabbit has returned! Just a little bit "older, slower and portlier." And he's joined by fellow Beatrix Potter creations Mr. Tod, Mrs. Tiggy-Winkle, Ribby and Tabitha Twitchit too! On July 28, celebrate the beloved author's 150th birthday by
preordering her brand-new book
,
The Tale of Kitty in Boots
, originally submitted to her publisher over 100 years ago. Thankfully, this never-before-read story was discovered as handwritten manuscripts in the Victoria & Albert Museum archive. Both the young and the young at heart will be able to read about the "well-behaved prime black Kitty cat who leads rather a double life" on September 6.
Since Potter made only one drawing for the story, Quentin Blake, best known for illustrating the works of Roald Dahl, provides the visuals.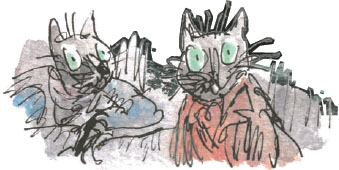 8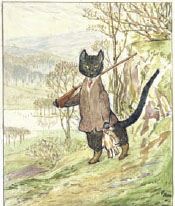 8