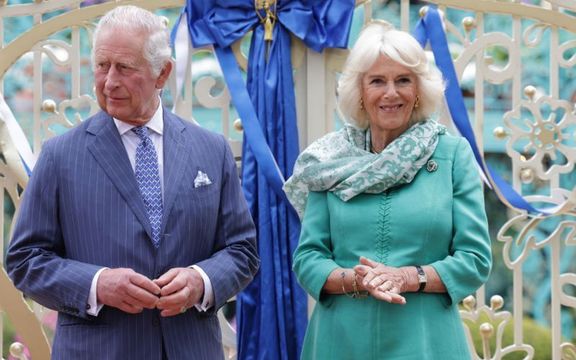 King Charles III and Queen Camilla are visiting Northern Ireland for the first time since their Coronation.
Their majesties are currently on a two-day visit to Northern Ireland, this being King Charles' 41st visit to the country.
On day 1 of the visit, the King and Queen spent a day in the city of Belfast where they made a trip to the new Coronation Garden.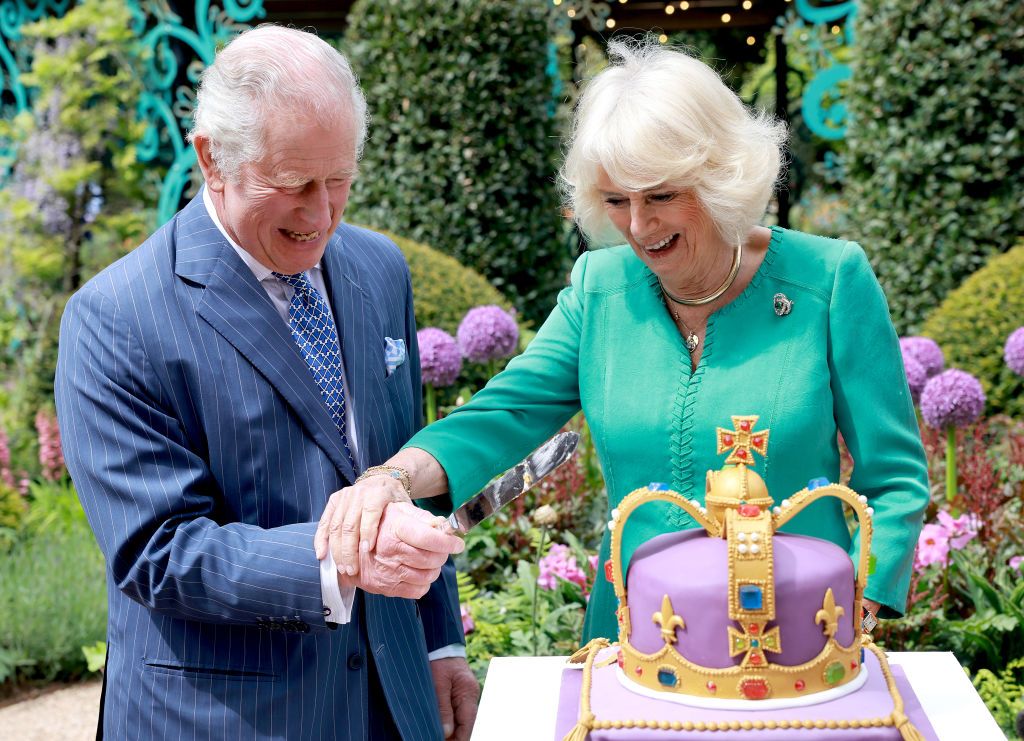 5
Created by the 'Botanical Borough' of Antrim and Newtownabbey as a new community space, the garden is framed by a flowering meadow of 932 square metres, which includes both annuals and perennials and is a 100% Island of Ireland provenance wildflower seed mix.
At Hillsborough Castle, their Majesties met the winners of a School Bench Competition. In January 2023, Historic Royal Palaces invited schools across the UK to take part by designing a bench that explored their hopes for the future.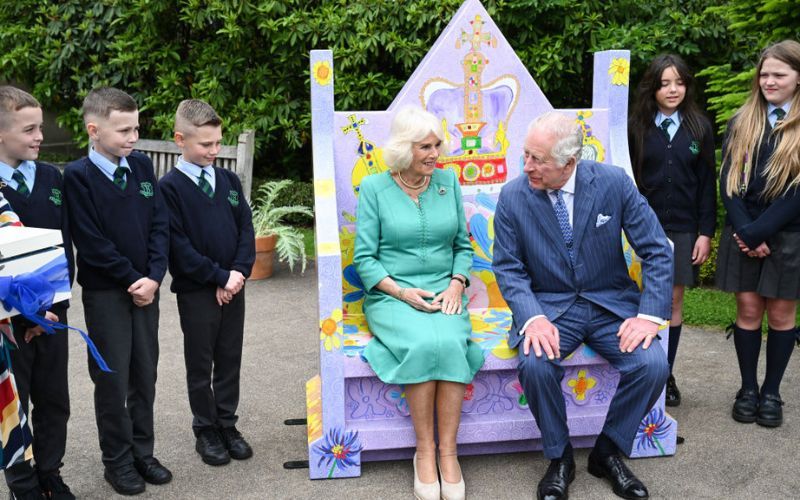 5
Blythefield Primary School's winning design incorporated a variety of flowers to reflect the diversity of their school: Costus Spectabili to represent Nigeria, Hibiscus to represent Malaysia, and Water Lily to represent Bangladesh.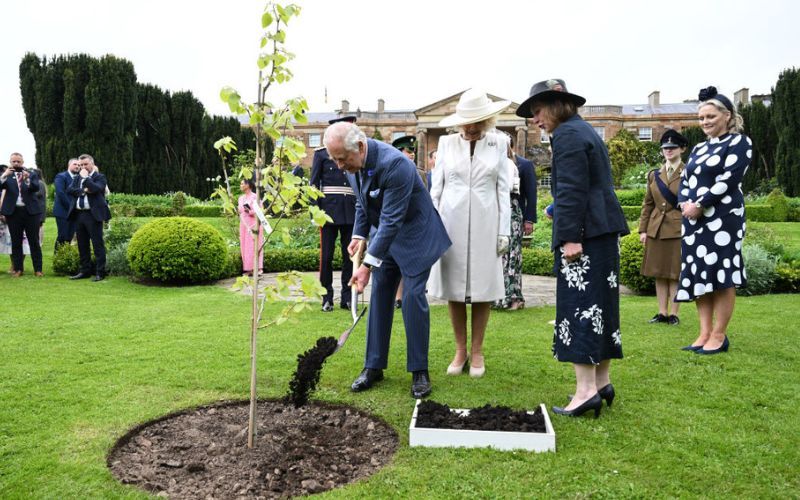 5
Afterward, their Majesties welcomed guests at the Garden Party held on the grounds of Hillsborough Castle.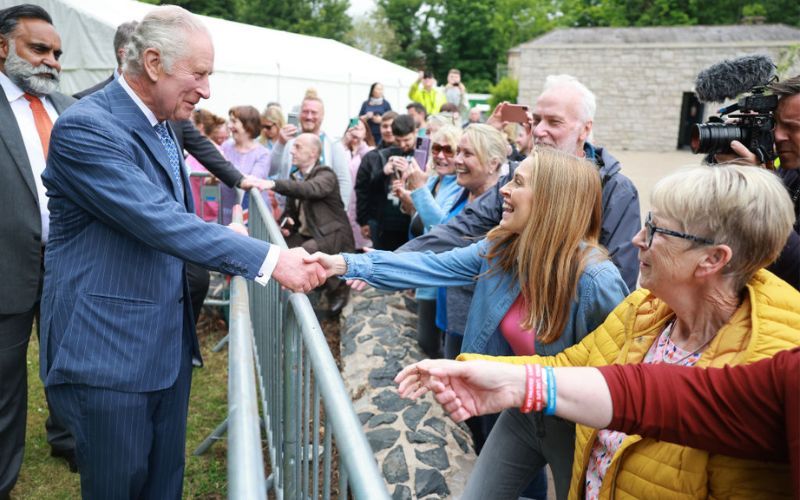 5