IN THE TURBULENT CENTURIES after the Roman withdrawal from Britain, the northwest Welsh province of Gwynedd emerged among the most powerful of the Welsh petty principalities. In the early 13th century, it became the center of Welsh political life under its ambitious prince, Llywelyn ap Iorwerth, known from that time to this as Llywelyn Fawr, or Llywelyn the Great.
The ancient Celtic principality had been split between his uncles on the death of Llywelyn's grandfather. The young prince took power the old-fashioned way; he seized it violently from his kin. Llywelyn was in his mid-20s when he won sole authority over Gwynedd in 1200. For the next 40 years Llywelyn was the dominant figure in Wales, becoming its first true national leader. He is recognized today as the ablest Welsh political and military figure of the Middle Ages.
In 1201 Llywelyn signed a treaty with England's King John. In return for the Welsh prince's sworn fealty and pledge to do homage, the English king acknowledged Llywelyn's position and conquests. Llywelyn's marriage to John's illegitimate daughter, Joan, in 1205 further cemented their relationship. The arrangement allowed Llywelyn to expand his power base east and south into Powys and Ceredigion.
When relations between Llywelyn and King John deteriorated in 1210, there were several years of intermittent warfare in the northern Welsh Marches. But John, as we recall, had other problems attracting his attention. Llywelyn allied himself with the barons in rebellion against the king in 1215. At the signing of the Magna Carta, Llywelyn won several provisions for Wales. From that time, he received homage and allegiance as the leader of the independent Welsh princes.
The Treaty of Worcester, signed with John's successor Henry III in 1218, confirmed Llywelyn in his territorial conquests. Though there were periodic outbreaks of hostilities and armed conflict with the Marcher border lords, Llywelyn remained the dominant political and military force in Wales until his death in 1240.
[caption id="LlywelyntheGreatestPrinceofWales_img1" align="aligncenter" width="1024"]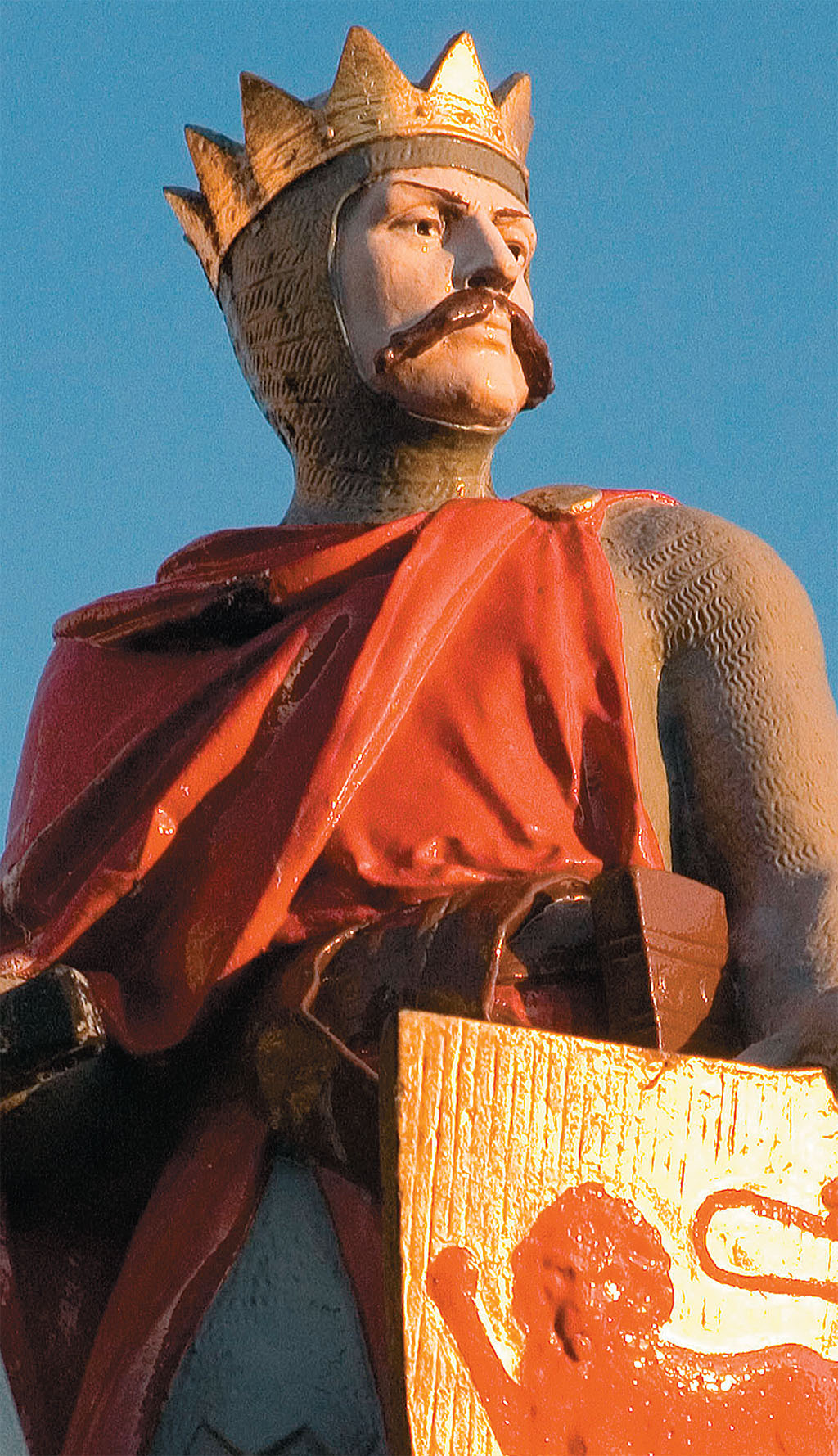 2
Wales' first true national leader, and the first to claim the fealty of the country's petty princes, was Llywelyn ap lorwerth, known to history as Llywelyn Fawr—Llywelyn the Great. In the early 1200s, Llywelyn brought Wales as close to full independence as it has ever been.
[/caption]
Among the concerns of his later life was securing the succession of his only legitimate son Dafydd as ruler of Gwynedd. It was Welsh custom to divide territory and succession and to recognize illegitimate sons as legitimate heirs. Centuries of conflicts over divided successions had continually weakened the Welsh states. Llywelyn had Dafydd's succession confirmed by King Henry and by Pope Honorius III, and in 1238 gathered the Welsh princes at Strata Florida Abbey, where they swore fealty to Dafydd. In 1240 Dafydd succeeded his father as prince of Gwynedd without challenge.
During Llywelyn's reign, he chartered towns, established abbeys and friaries, built Wales' first stone castles and rewrote the framework of Welsh political and civic life. In fact, his greatest lasting contribution may have been the fundamental way in which he changed the practice of Welsh succession.
In one sense, Llywelyn's work as a national hero was incomplete. At the time of his death, a unified, independent Welsh nation state may have been closer than at any time before or since.
Llywelyn was buried with great honor at Aberconwy Abbey, which he had founded. The abbey and his tomb were relocated down the River Conwy to Maenan when Edward I built Conwy Castle a century later. His stone coffin can be seen today in Llanrwst Church.