[caption id="LondonEateries_Feature" align="aligncenter" width="1024"]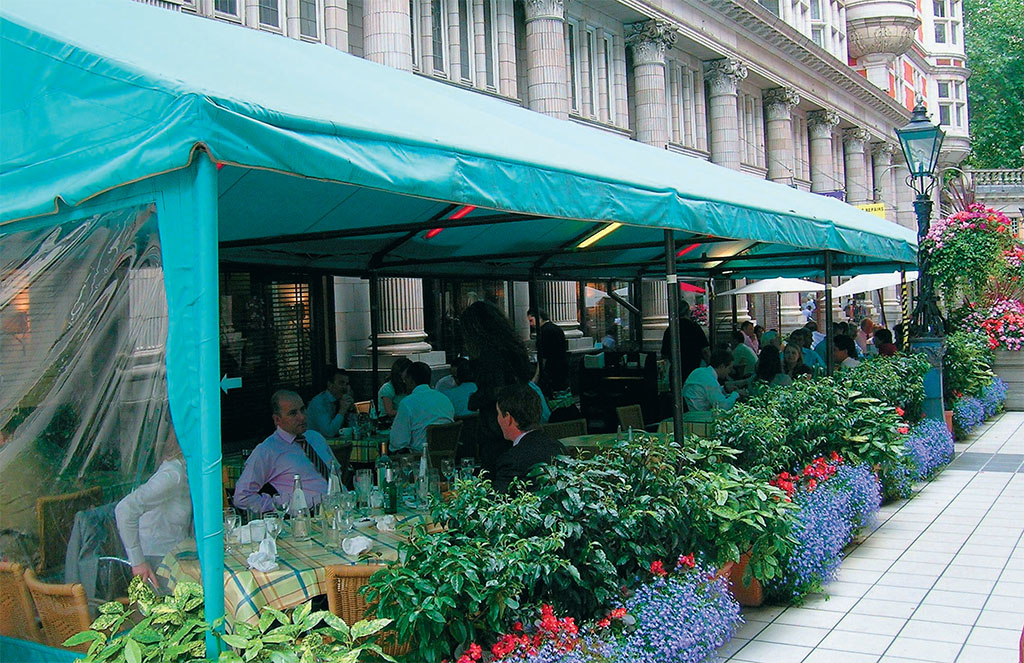 14
Veteran visitors to London know that the trendy dining rooms in the guidebooks aren't where you usually eat after a day on the town. The eating is good in the small chains of London restaurants found in every neighborhood from Kensington to Bloomsbury.
[/caption]
[caption id="LondonEateries_img1" align="aligncenter" width="751"]

14
[/caption]
From Westminster Abbey to a ride on the London Eye and a walk along the River Thames to the Tate Modern Museum and Shakespeare's Globe Theatre—there is more than enough to keep city visitors busy and on the go in London. In the evening, with dinner reservations made well in advance, guests can go back to their rooms, get dressed up and then dine at one of London's finest and most expensive restaurants, right? Well, maybe. What exhausted travelers usually want at the end of the day is a decent meal within footsteps of their hotel. Maybe they have tickets for a show in the West End and a curtain time of 7:30, or they're traveling with children.
For guests who are looking for convenience, London's many top-of-the-line restaurant chains never disappoint. Although seldom mentioned in guidebooks, they offer brisk but friendly service, tasty food at reasonable prices and in some cases even live jazz. Londoners and visitors to the city return to these restaurants again and again, and no wonder, when a complete meal with a glass of wine will amount to £25 or less ($45 at the exchange rate of $1.80).
[caption id="LondonEateries_img2" align="aligncenter" width="1024"]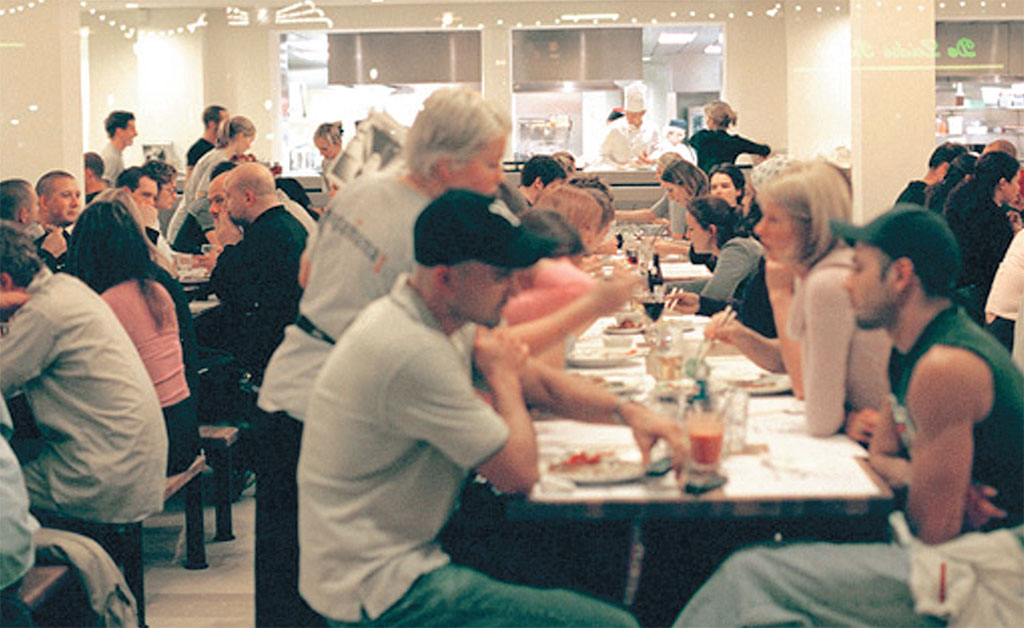 14
[/caption]
[caption id="LondonEateries_img3" align="aligncenter" width="1024"]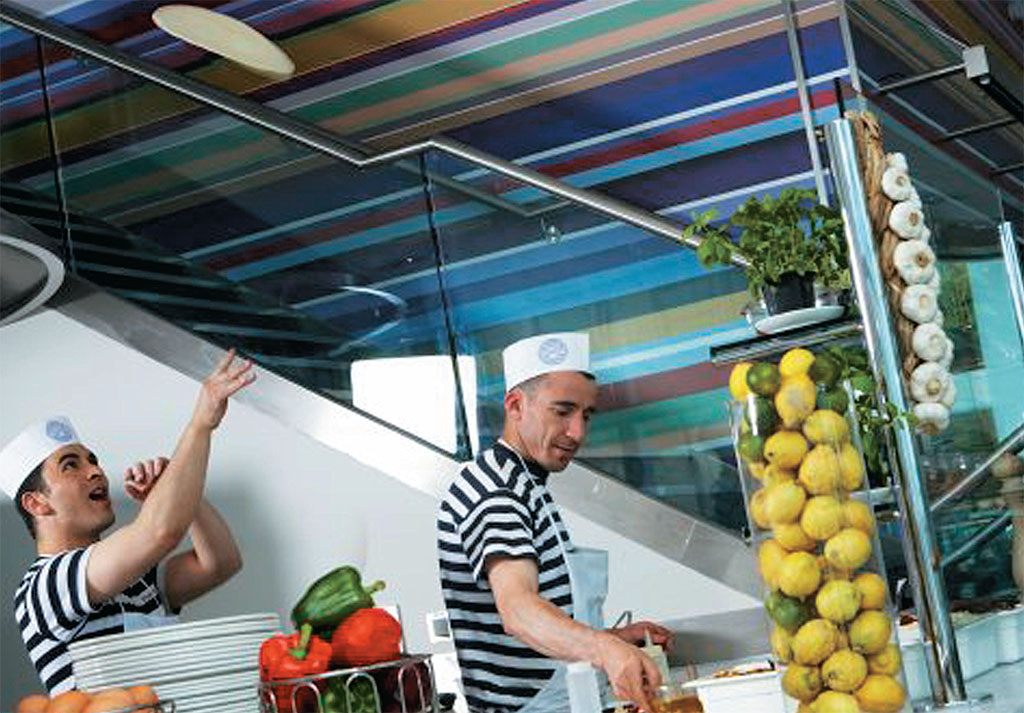 14
[/caption]
[caption id="LondonEateries_img4" align="aligncenter" width="1024"]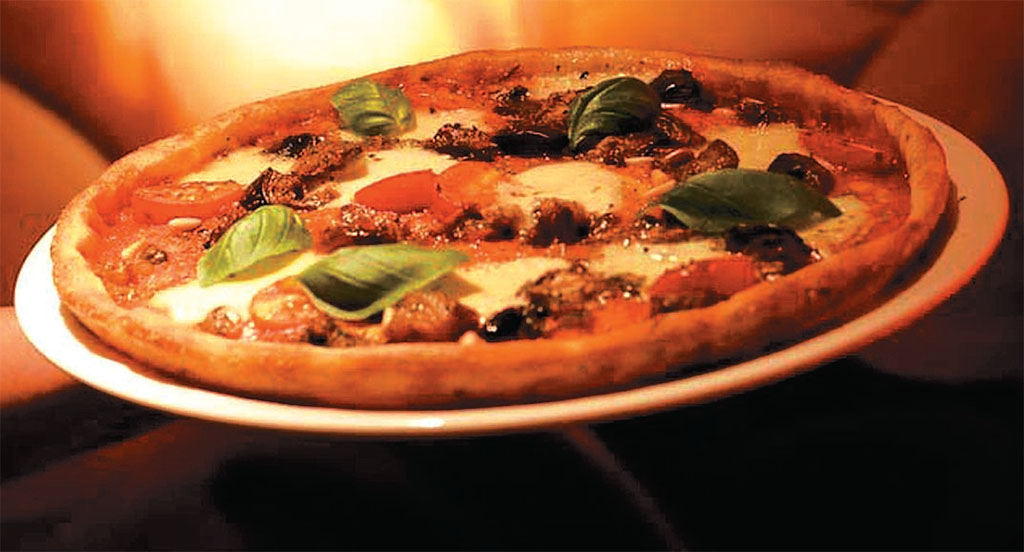 14
[/caption]
[caption id="LondonEateries_img5" align="aligncenter" width="1024"]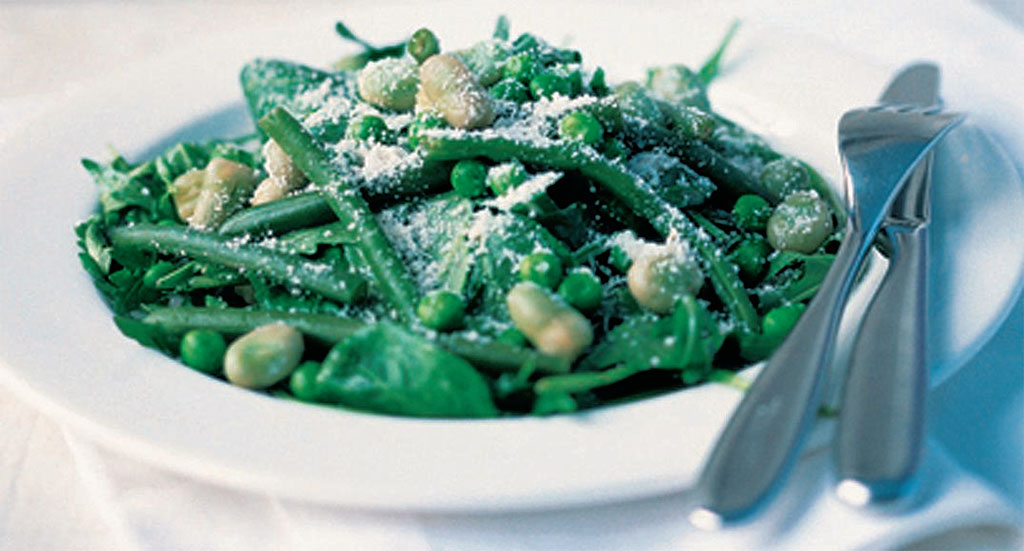 14
Pizzailo Caponata and a salad

trio verde

characterize the ever-changing menu at PizzaExpress, found throughout the city.
[/caption]
PizzaExpress
With more than 60 locations in the city, PizzaExpress has signs that seem to light up every street in central London at night. This popular restaurant chain first opened in Wardour Street, Soho, in the early 1960s. Founder Peter Boizot had its oven shipped over from Rome, so that the restaurant could turn out pizzas like he had tasted in Italy. Its menu lists more than 25 varieties of pizza, with new concoctions added quite often. The margherita is its original and most traditional pizza pie with mozzarella and tomato, while the new verdue pizza is a lavish treat heaped with an assortment of chargrilled vegetables. The crisp, thin crusts and delicious toppings are the best reason to pop in, but the restaurant also offers pasta dishes. PizzaExpress is so popular with return customers that a club has been formed where members receive such benefits as a complimentary pizza and drink four times a year.
Good food and great music are rolled into the Dean Street location, which has become one of London's top jazz clubs. In recent months, such well-known international and American jazz musicians as Scott Hamilton, Ken Peplowski, Norah Jones and Jamie Cullum have played there.
PizzaExpress is expanding around the world but will always be identified first with its London addresses.
[caption id="LondonEateries_img6" align="aligncenter" width="1024"]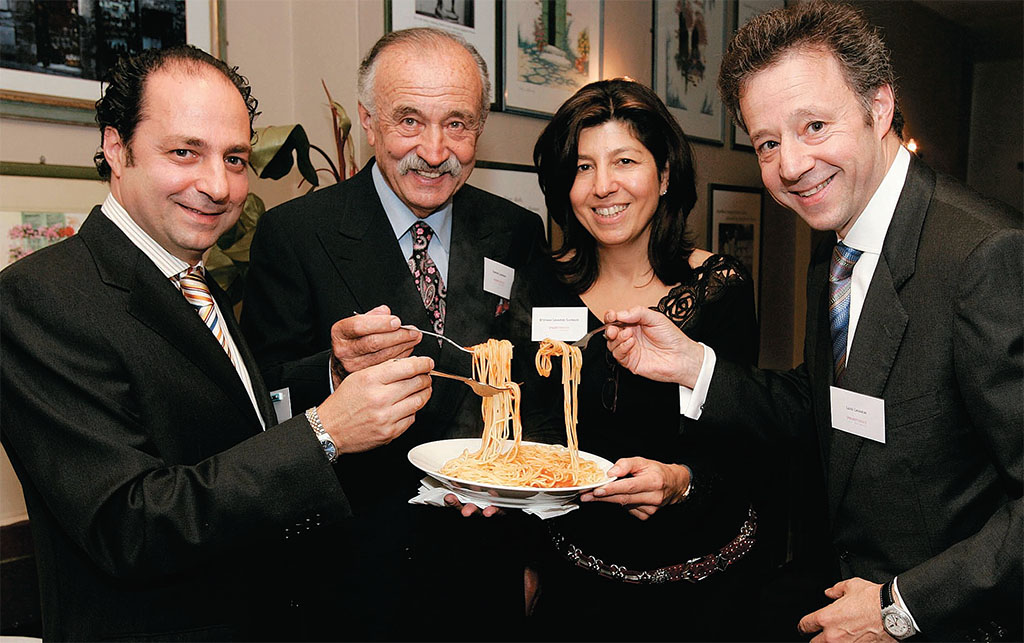 14
For more than 50 years, the family-owned Spaghetti House has been one of London's most popular venues for down-home Mediterranean fare—with pasta made fresh six days a week. Pop in before the theater, or linger over a bottle of chianti.
[/caption]
[caption id="LondonEateries_img7" align="aligncenter" width="647"]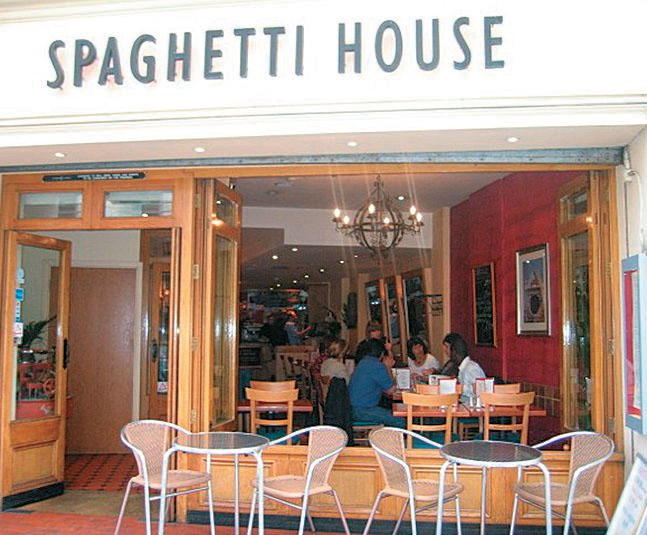 14
[/caption]
[caption id="LondonEateries_img8" align="aligncenter" width="806"]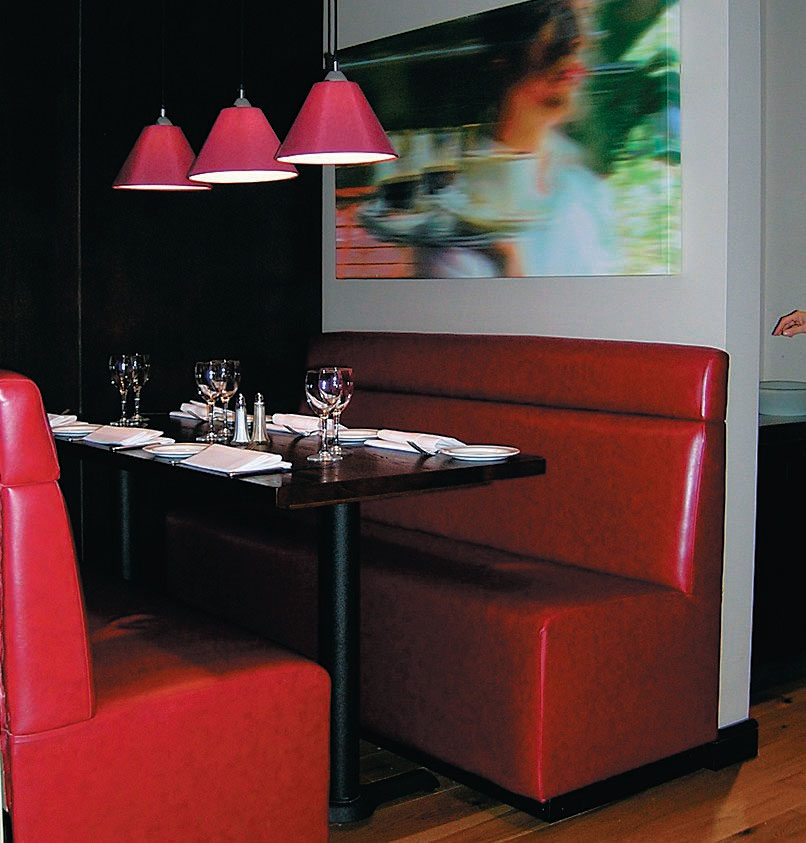 14
[/caption]
[caption id="LondonEateries_img9" align="aligncenter" width="660"]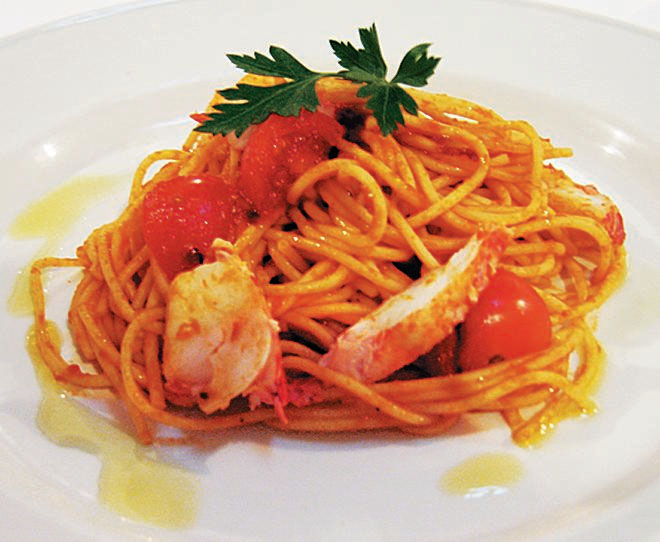 14
[/caption]
Spaghetti House
Walk into the Spaghetti House, and you are transported to a trattoria in a small town in Italy. Chianti bottles hang from the ceiling and adorn every table and most flat surfaces, and the walls are decorated with signed photographs of celebrities. The Spaghetti House, with 10 locations scattered around central London, has been serving Italian food since 1955 and is considered by locals to be something of a culinary institution. This is just the place for a romantic dinner for two by candlelight or a meal for the entire family.
Fans swear that the ample portions of fettucine Alfredo, spaghetti Bolognese and tagliatelle with veal are just as good here as at restaurants charging twice the price. For anyone not interested in pasta, the chicken with lemon and pine nut sauce, and the salmon with pesto are also winners.
While there are branches near Victoria Station, Leicester Square, Piccadilly, Knightsbridge, Marble Arch, Bond Street, Goodge Street and Holborn, the location at 30 St. Martin's Lane is a particular favorite. It seems to be near everything, including Trafalgar Square, Covent Garden, the English National Opera and West End theaters. The window tables offer a view of London life and the excitement of ticket holders making their way into the Coliseum just next door for an opera in English. At the Spaghetti House, you can sit over a meal for an entire evening or have a quick entrée before calling it a night.
[caption id="LondonEateries_img10" align="aligncenter" width="1024"]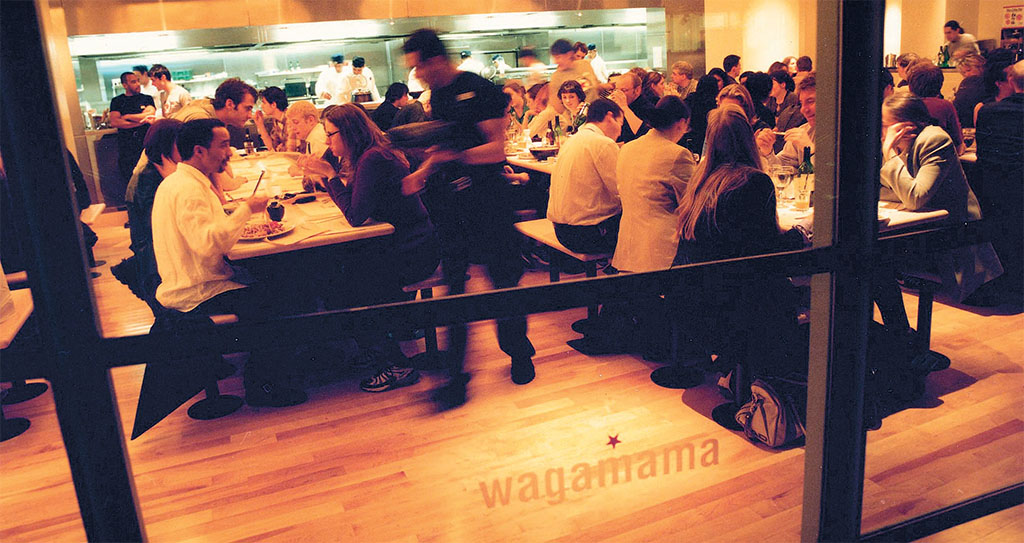 14
Don't let Wagamama's minimalist decor and communal seating fool you. This popular ramen-based cuisine has folks queuing out the door with its quality, quick service and moderate prices. Zagat readers have voted Wagamama the most popular restaurant in London the last two years.
[/caption]
[caption id="LondonEateries_img11" align="aligncenter" width="1024"]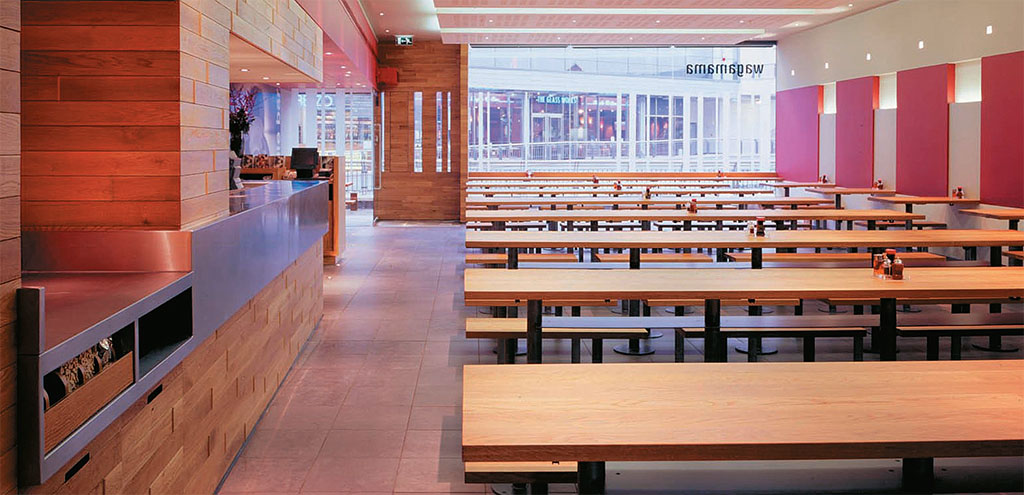 14
[/caption]
Wagamama
At last count, there were more than 24 locations in London, and Wagamama also has restaurants in other parts of the United Kingdom, Ireland, Holland, Australia, Dubai, Denmark and Turkey. The decor is modern and minimal, with long communal tables and benches for diners. Service is quick and efficient, and the menu, which explains each dish in detail, emphasizes noodle and rice dishes. It's quite simple: Any dish designated as ramen is a big bowl of noodles in soup, chilli men is anything in a spicy sauce, and teppan means cooked on a griddle. All dishes are cooked to order and served immediately at your table, so various selections may be delivered at different times. Beverages include Japanese beer, sake, juices and cup after cup of complimentary fragrant green tea. With its "positive eating, positive living" theme, Wagamama is revolutionizing the dining experience in London.
Angus Steak House
The Angus Steak House transports diners back to a gentler, quieter time. With its plush red leather banquettes and black-and-white prints, this restaurant evokes the atmosphere of a private dining club. Established in 1976, this chain of steak houses now has eight locations scattered around central London on Cranborn, Coventry, Praed, Oxford and Woodstock Streets, as well as at Haymarket, Leicester Square and Shaftesbury Avenue.
Roast chicken and fish and chips are among the entrees, but the Aberdeen Angus steaks draw most diners here. The red-bordered menu displays cattle grazing in lush pastures as it makes clear the specialty of the house. An 8-ounce sirloin steak is something of a bargain at £13.50 ($24.30), while the T-bone steak at £17.95 ($32.31) offers 16 ounces of meat for those with very hearty appetites. The separate dessert menu is tempting to even the most disciplined dieter, with its mouthwatering pictures of passion fruit cake, apple tart, chocolate cake and strawberry and cream slice. When you crave a tender piece of beef cooked to your personal preference, you should easily be able to find an Angus Steak House.
[caption id="LondonEateries_img12" align="aligncenter" width="1024"]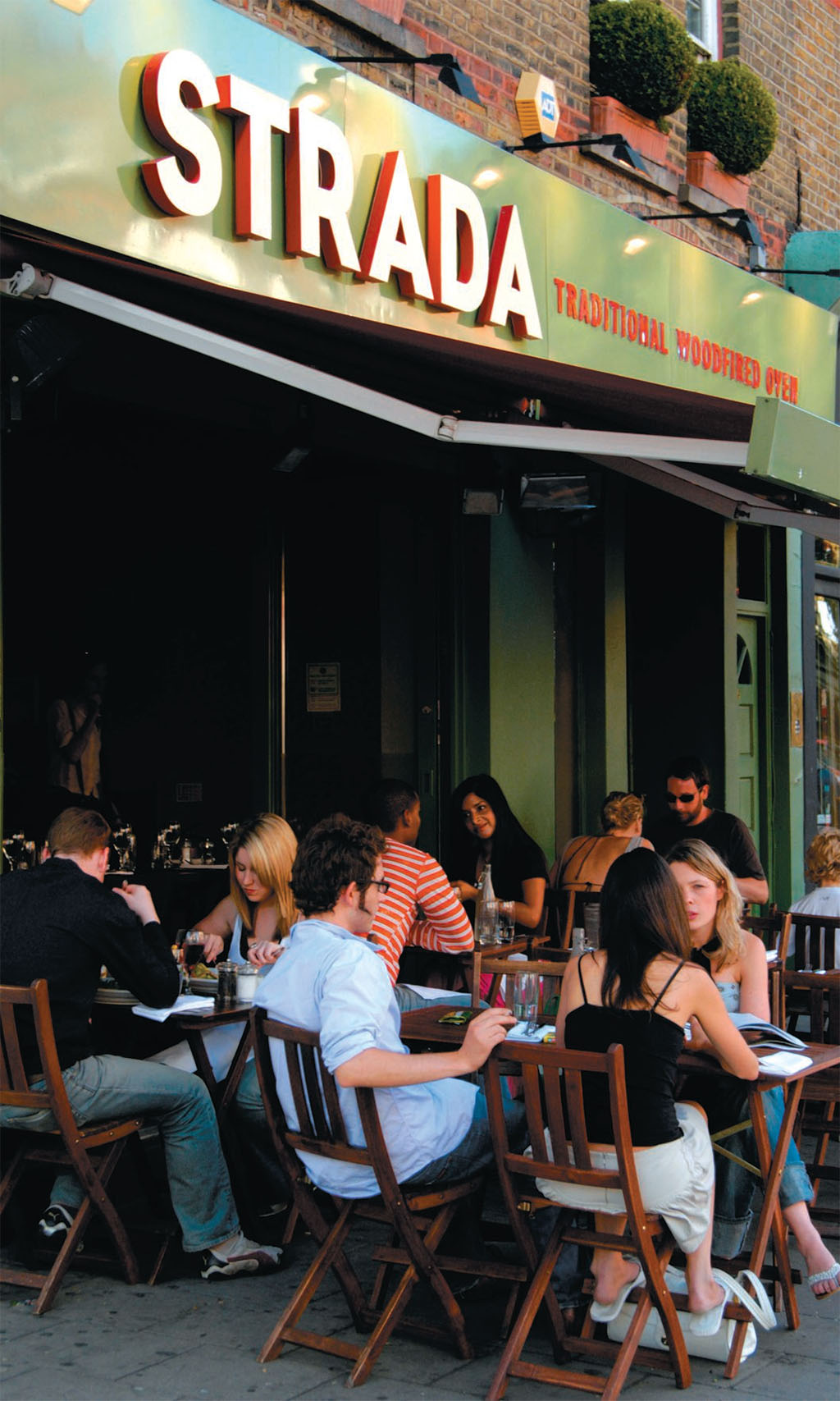 14
Strada is the perfect choice for something to go with a good red wine.
[/caption]
Garfunkel's
Garfunkel's used to be the only place in London where you could get a fresh salad with unlimited refills. Although many restaurants now offer salads, Garfunkel's still maintains its excellent salad bar. Since its 1979 opening in the West End, customers have flocked to Garfunkel's for its selection of traditional favorite foods from Britain and the United States.
The simple décor and minimal atmosphere are reminiscent of a diner in small-town America. "Welcome" in various languages adorns the cover of the menu, and employees go out of their way to make everyone feel comfortable. Dining options include omelets, burgers, sandwiches, chicken and fish entrees, pastas and pizzas. Children receive a gift along with special menus for those under 10. This national chain has 12 locations in central London, including restaurants on busy Piccadilly and Strand as well as Regent and Oxford streets, which are ideal spots for shoppers to grab a quick bite. It also has branches at Heathrow and Gatwick airports. These days, many restaurants offer similar menus, but Garfunkel's holds its own and continues to be a legend in London.
Strada
Strada is in a class by itself. Its chic, modern interiors are decked out in Italian stone and marble, and its Italian chefs preside over the large wood oven that dominates the open kitchen. Wood for these ovens comes from environmentally managed forests. The 23 current London branches appear at such trendy areas as Marylebone High Street and the newly created St. Paul's Courtyard. A favorite location, ideal for a performance at one of the venues along the South Bank, is within the Royal Festival Hall. The wide riverside terrace and ambience of that area complement the pizzas, pastas, risottos and grilled meat and fish dishes from the Amalfi region of Italy. Chefs use the freshest and most traditional ingredients for their dishes, and the food is consistently good. The thin-crust pizza is available in more than 11 different varieties. A nice touch—and one not often found at London restaurants—is the free spring water brought to each table. With the wine flowing, Strada is a truly pleasant dining experience. An unfortunate consequence is the line that you can expect in the evening outside any of the Strada restaurants. Reservations are not taken, but the wait is never too long. A recent review in the BBC's
Olive
magazine claimed that the pizzas at Strada "are as good as any you'll enjoy in Italy."
As travelers come and go from their London hotels, they will no doubt stumble on other chain restaurants newer than those mentioned above but already quite popular. Chains such as Ask, Zizzi, Carluccio's Caffe and Pret a Manger have almost 100 locations among them throughout central London. With so many choices for a decent meal at a reasonable price, the best way to end here is "Bon appétit!"