[caption id="MakingMaltWhiskyAdheringtoTradition_Feature" align="aligncenter" width="1024"]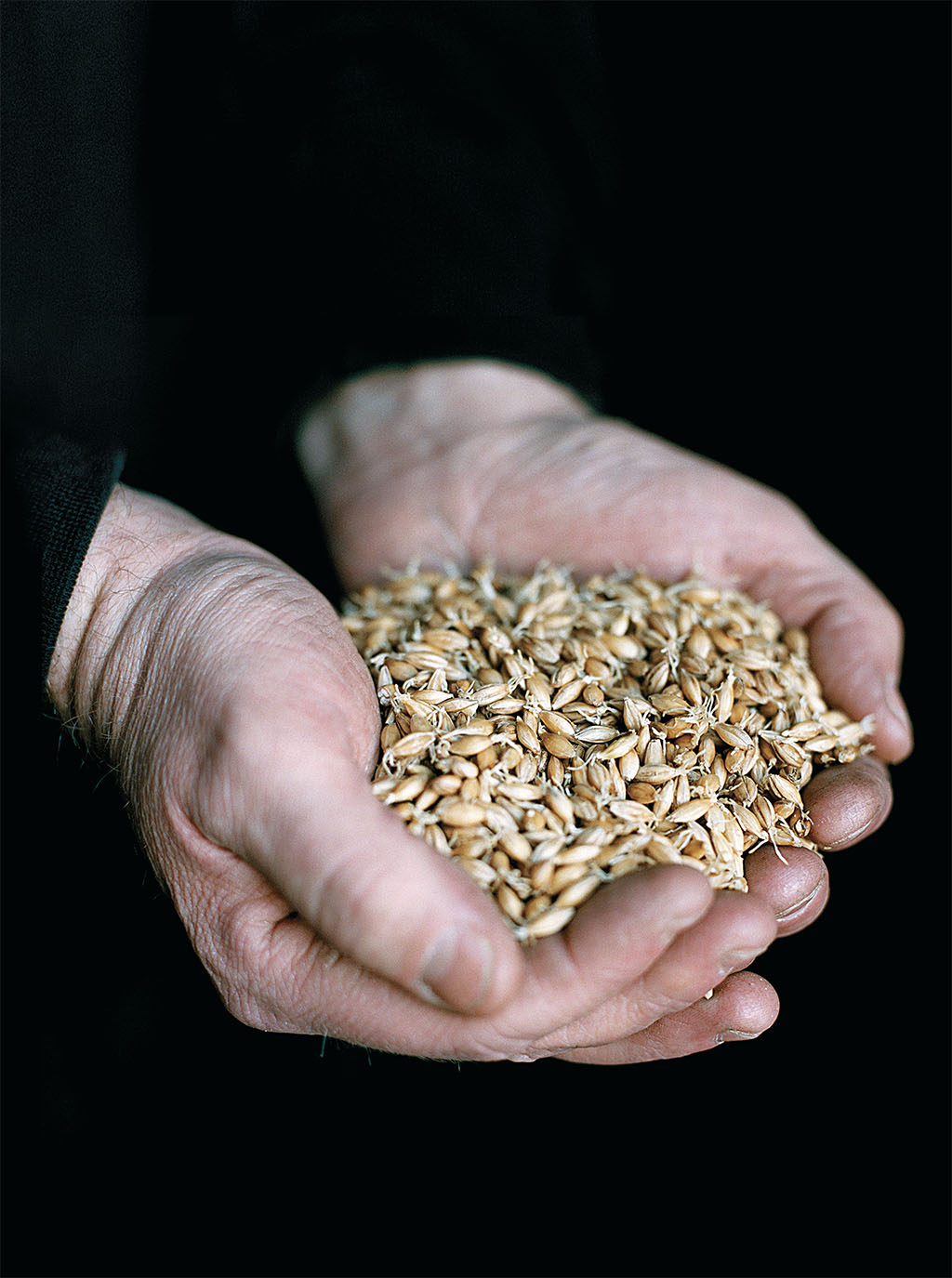 9
[/caption]
It is a rare treat to see smoke billowing from the pagoda of a whisky distillery. The distinctive vent, perched above the malting kiln, is intrinsically linked with the industry. It is an iconic symbol of tradition and craftsmanship, a unique trademark recognized all over the world.
[caption id="MakingMaltWhiskyAdheringtoTradition_img1" align="aligncenter" width="1024"]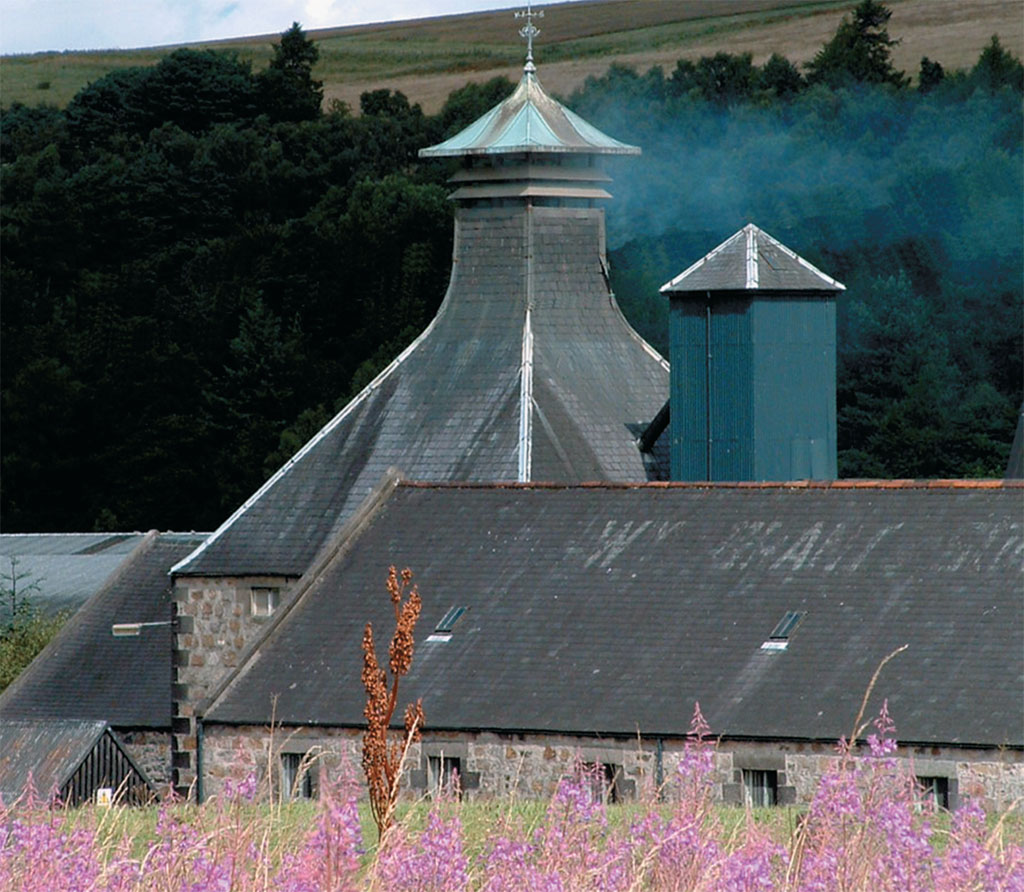 9
The smoke from Balvenie's pagoda signals that they malt their own barley.
[/caption]
Today few of Scotland's pagodas, however, still do the job for which they were originally intended. Most are now simply decorative, rendered redundant by the shift to buying in barley malted elsewhere. It is heartening, therefore, to find, deep in Speyside a tiny distillery where tradition reigns supreme and the march of time has not been allowed to trample skills practiced over generations and passed faithfully from craftsman to apprentice.
The Balvenie Distillery offers an exclusive insight into the work involved in producing fine single malt. Uniquely, every process is undertaken on site, from growing barley through to bottling the final product.
Malt Master David Stewart is in no doubt that the secret of Balvenie's success lies in this strict adherence to tradition and the unwavering commitment of its expert craftsmen. He has been working with the distillery since 1974 and is the longest-serving malt master in the industry.
"As the Balvenie Malt Master for more than 20 years, I regularly nose and taste malt whiskies. This gives me a background against which I can compare the whiskies we produce at the Balvenie Distillery, in order to ensure that the Balvenie range is among the finest of Highland single malts," Stewart explained.
"The Balvenie's high quality is down to the traditional way of making malt whisky. It is this seamless transition through generations of creativity and craft that has preserved The Balvenie's consistency. We are very fortunate to have many long-serving dedicated craftsmen working here," he added.
Balvenie sits in the shadow of its much larger neighbor, the Glenfiddich Distillery. William Grant&Sons, run by the descendants of founder William Grant, owns both. He established Glenfiddich in 1886. Eager to expand, in 1892 Grant bought 12 acres of adjacent land, including Balvenie New House, an 18th-century mansion that had been empty for more than a century. Grant incorporated the dormant structure, creating a warehouse, a malt floor and grain lofts. On May 1, 1893, the first drop of spirit ran from the polished copper still. Balvenie was its given name.
Although Balvenie's history is closely linked with Glenfiddich, the two possess quite distinct characters, much like the whiskies they produce. Glenfiddich has mushroomed into a vast industrial complex. Balvenie, on the other hand, has remained largely unchanged. There are no audiovisual presentations or coach tours here, only a small, traditional distillery where dedicated men quietly get on with the job of making whisky. Visitors are now being received, but only in small numbers.
Balvenie's adherence to tradition starts in the fields. Barley grows in small plots of land dotted around the complex and, once harvested, it is malted and dried over a fire of peat and anthracite. The use of peat for the first 12 hours of kilning contributes to the flavor of the Balvenie single malts.
On the malt floor, four men work shifts, manually turning the barley, three times a day, seven days a week. They have few mechanical aids to assist; an antiquated conveyor belt, operated by pulleys and belts is the only sign of mechanization here. The rest is hard, physical labor undertaken in a dim, dusty atmosphere.
[caption id="MakingMaltWhiskyAdheringtoTradition_img2" align="alignleft" width="244"]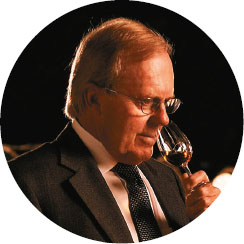 9
Malt Master David Stewart noses the aging whisky.
[/caption]
Across the neatly tended courtyard, the malted barley is ground into grist and added to water taken from a spring in the Conval Hills. Fermentation follows in the washbacks—huge vats made of Douglas Fir. Each holds 47,000 liters, and the design and construction of the 10 washbacks remains the same today as when the distillery first opened.
It is a similar story in the stillroom, where the liquid from the washbacks is distilled into spirit. Coppersmith Dennis McBain maintains the distillery's four wash and five spirit stills.
"I began at The Balvenie Distillery in 1958 as a maltman, but was soon drawn to the copper," McBain said. "Since then, my actual job has changed very little, as the time-honored, handcrafted techniques that are the hallmark of The Balvenie have remained the same as when I first joined.
"I spent just over a year in the maltings and although it was a lot harder work than I expected, I really enjoyed my time there, and even though my workmates seemed to me to be all nearing pension age they couldn't do enough to help and educate me about malting the barley and working life at a distillery."
Although the copper stills in operation today are not the originals that were first installed, they are identical to them. The shape of the still, its height, girth and the length of the neck are all said to contribute to the quality of the final product, although the exact reasons for this remain a mystery. The skills of the still man play a vital role, too. No computer has yet been invented that can better the results of an experienced eye. Indeed, computers are conspicuous by their absence.
[caption id="MakingMaltWhiskyAdheringtoTradition_img3" align="aligncenter" width="1024"]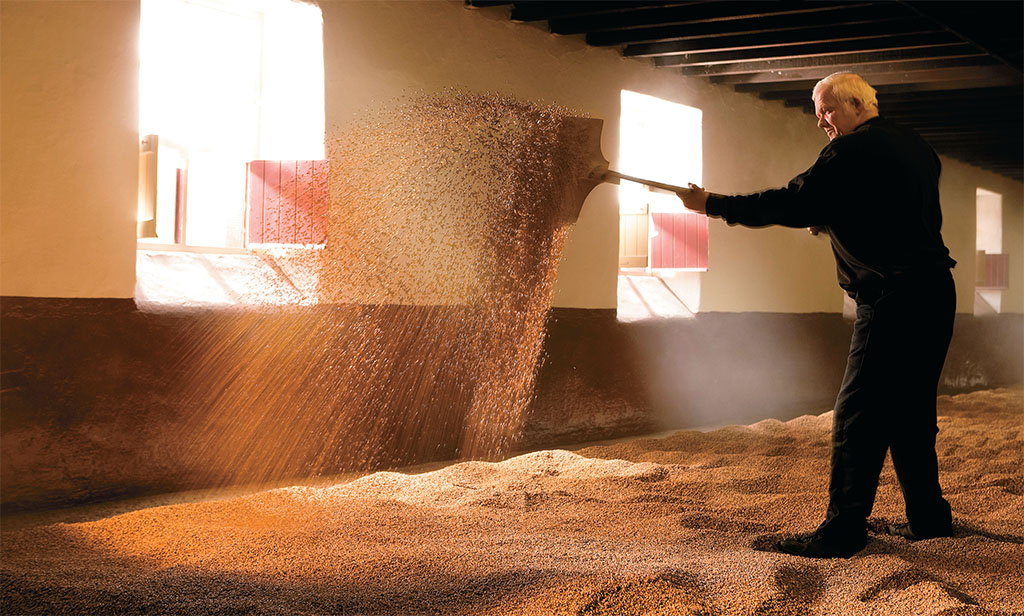 9
[/caption]
[caption id="MakingMaltWhiskyAdheringtoTradition_img4" align="aligncenter" width="1024"]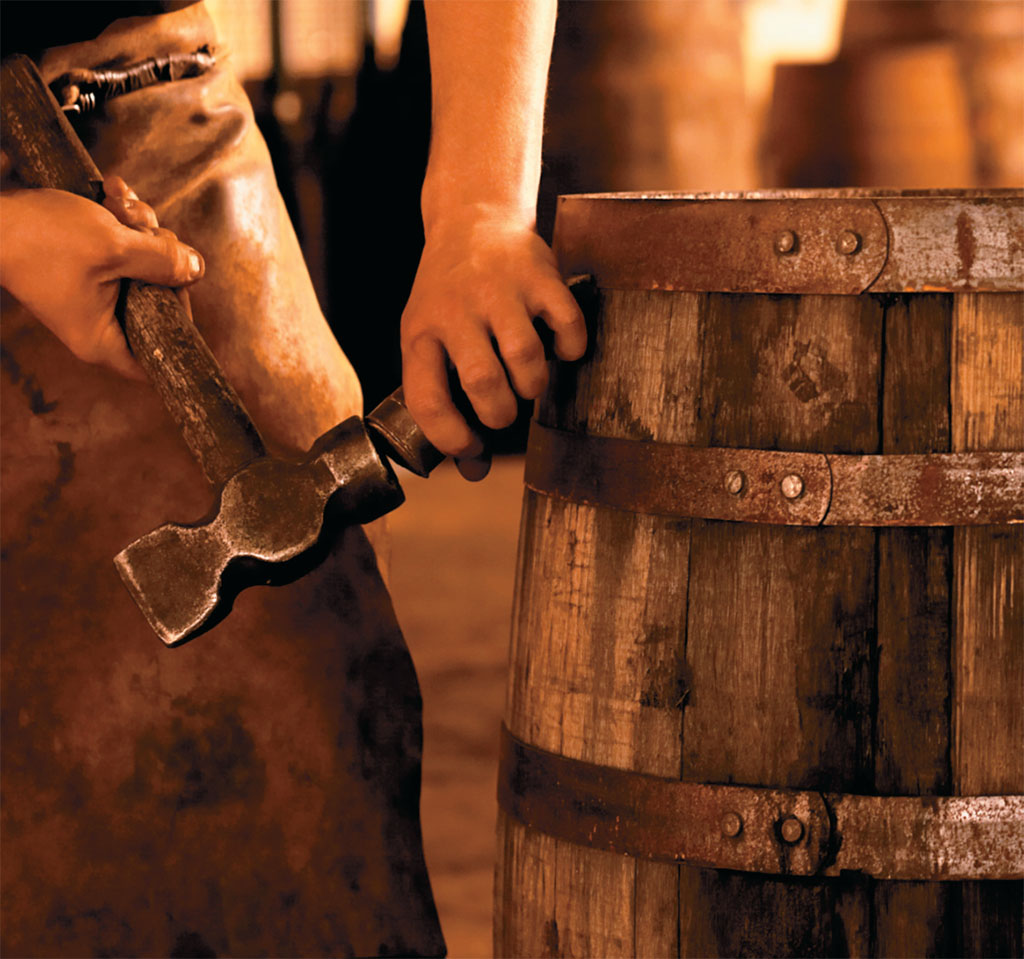 9
[/caption]
[caption id="MakingMaltWhiskyAdheringtoTradition_img5" align="aligncenter" width="1024"]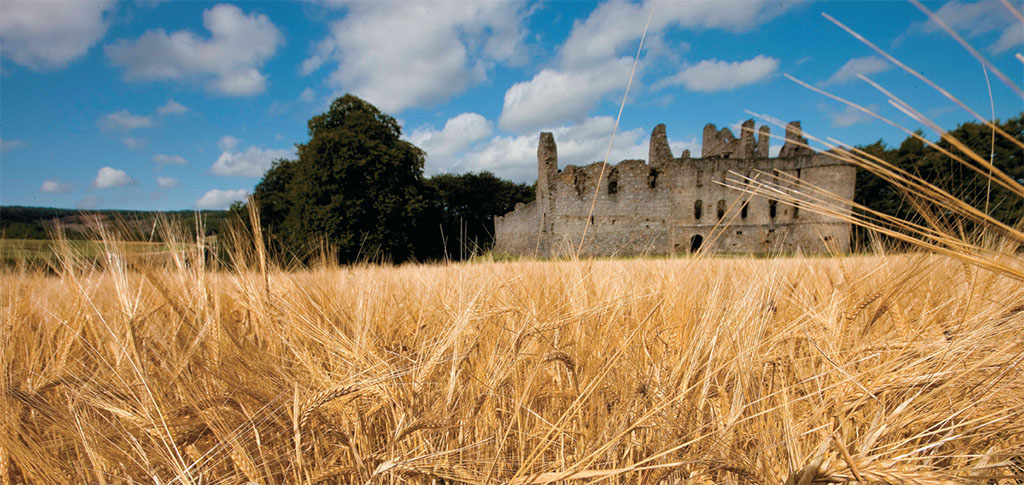 9
[/caption]
[caption id="MakingMaltWhiskyAdheringtoTradition_img6" align="aligncenter" width="685"]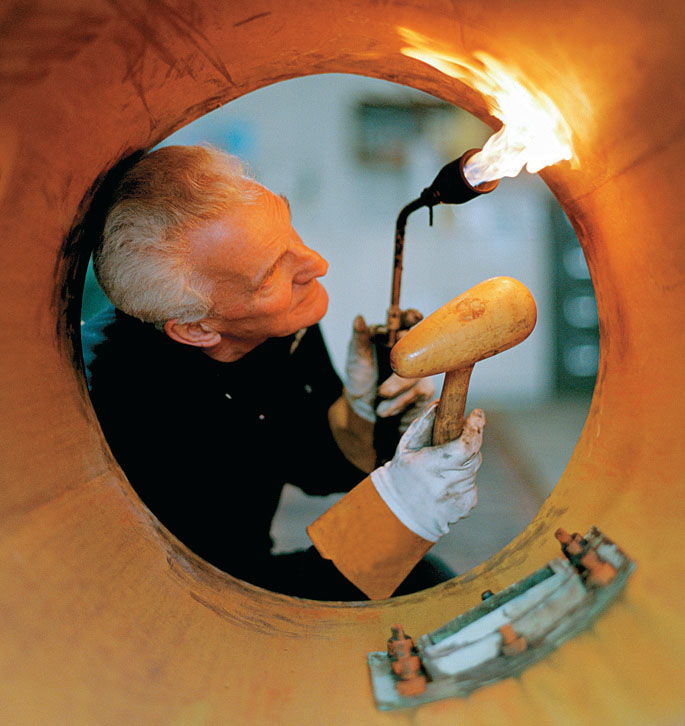 9
Every phase of the traditional distiller's craft is done on the premises at Balvenie, from growing their own barley, making and roasting their own malt, and preparing the aged oak barrels used to mature Balvenie whisky for up to 30 years.
[/caption]
[caption id="MakingMaltWhiskyAdheringtoTradition_img7" align="aligncenter" width="865"]

9
[/caption]
Balvenie Distillery
Balvenie Distillery
Dufftown, Banffshire AB55 4BB Tours, Monday to Thursday, start at 10 a.m. and 2 p.m., and, on Friday, at 10 a.m.
www.thebalvenie.com
The tour takes around three hours, including a nosing and tasting, and visits parts of a distillery not normally seen by the public. Pre-booking is essential and tours, which cost £25 per person, are open only to those over 18 years old.
Local Excursions
Glenfiddich Distillery
Dufftown, Banffshire AB55 4DH
Open Monday to Saturday, 9.30 a.m. to 4:30 p.m. and Sunday, 12:00 to 4:30 p.m., free admission.
www.glenfiddich.co.uk
The guided tour lasts for one hour and concludes with a dram of whisky.
Dallas Dhu Historic Distillery
Mannchie Road, Forres, Morayshire IV36 2RR Open daily, April to October, from 9:30 a.m.; open Monday to Wednesday and weekends, November to March, from 9:30 a.m. Admission £5.20
www.historic-scotland.gov.uk
No longer a working distillery, Dallas Dhu has been preserved exactly as it was when it closed in 1983.
After distillation, every drop of Balvenie malt goes into a cask maintained by the on-site team of coopers. They ensure barrels and butts imported from the American bourbon industry, the sherry-producing bodegas of Spain and the port-makers of Portugal are fit to hold fine whisky.
The work is undertaken largely by hand, using skills learned over a lengthy apprenticeship. Each oak cask is carefully assessed before damaged wood is removed and new slats are fashioned, careful cutting and sanding ensuring a perfect fit. No artificial adhesives are used; only reeds are added to ensure a watertight seal top and bottom. Most of the job is done with simple hand tools, each man rolling out up to 20 barrels a day.
Expert cooper Iain MacDonald has spent his whole working life here, and, while the traditional age-old craft remains very much the same as it has always been, there have been some changes. MacDonald explains:
"I've been here for 37 years and the job has changed in that time. One of the biggest changes has been the increase in the level of health and safety. It is a very noisy place to work. There are dangers, too, particularly when moving the barrels around."
Only after pressure testing are the barrels filled with liquor. They must stand the test of time, for maturation is a lengthy process. In the cool, musky air of the bonded warehouses some casks have been lying for as long as half a century, the oak gently expanding and contracting with the seasons, subtle changes in the wood influencing the taste and character of the whisky. Racked three and four layers high over earthen floors, all await the day when malt master David Stewart judges the spirit ready for bottling.
Balvenie's range of single malts consists of the Double Wood 12 Year Old, Single Barrel 15 Year Old, Portwood 21 Year Old and the Balvenie Thirty (which sells at £250 a bottle). From time to time, special limited runs are produced. Recently a 50-year-old cask was bottled, and a row of barrels date-stamped 1965 will one day be released for connoisseurs to savor.
Until then, however, they must remain in their dusty lair, sitting alongside casks filled in 2010. There may be over 40 years between the two, but it is fair to say little has changed at Balvenie between their respective fillings.