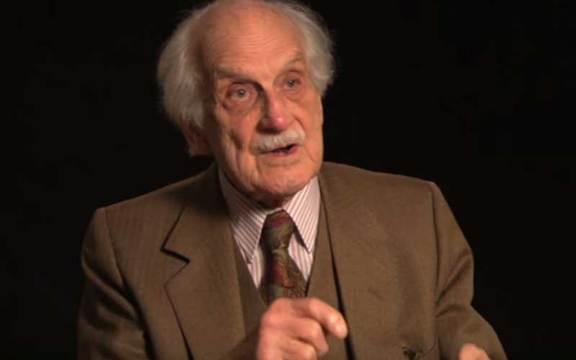 A Battle of Britain veteran who was thought to be dead is, in fact, still alive at 99
John Hemingway is one of the fighter pilots who helped to save Britain from a Nazi invasion during the Battle of Britain in the Second World War.
Hemingway, who was awarded the Distinguished Flying Cross for bravery and was shot down four times during World War II, is one of the last eight surviving Battle of Britain fighter pilots.
Read More: 20 of the best British insults
It was presumed that Hemingway was dead due to the the official roll of honor naming the surviving veterans. The mistake has since been amended after the war hero's nephew got in touch with the Battle of Britain Fighter Association and informed them that Hemingway was still alive and retired in Ireland.
2
Hemingway and the other seven men are the only survivors of around 3,000 British and allied pilots who heroically defended Britain.
Hemingway, who was born in Dublin in 1919,  joined the RAF in 1938 and was posted to France when war with Germany was declared.
He downed his first enemy plane in May 1940, but then his Hurricane fighter plane was hit by anti-aircraft fire and he had to make a forced landing. It was the first of four times that he would be shot down during the war.
He continued to serve in the RAF after the war until he retired as a group captain in September 1969. His other post-war RAF jobs included stints at Nato in Paris and the Air Ministry, the Daily Mail reports.
His son, Brian, 66, said: "He's not particularly interested in the past. Like so many of his generation, he doesn't feel as though he did anything special.
Read More: Why do British politicians earn so much money
"But he likes the idea he's one of the last few and he's tickled by the fact that he's the last known Irishman to have fought in the Battle of Britain.
"He's loved and he's not forgotten and that's the way he likes it."
This story first appeared on IrishCentral