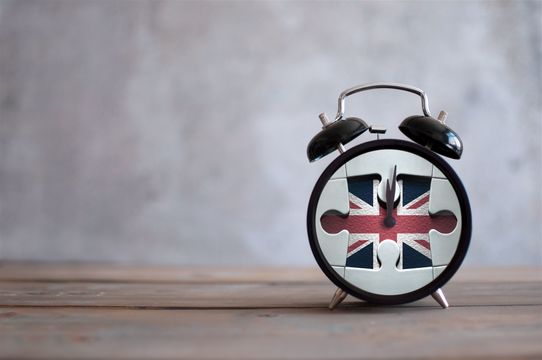 One in five Brits have changed holiday plans because of Brexit as uncertainty surrounding passports, foreign exchange, insurance and pet passports impacting holiday decisions
The impact of Brexit is set to extend to British holiday plans this year, with new research showing that 19% of British people have altered their holiday plans as a result of ongoing uncertainty surrounding the UK's withdrawal from the EU.
Read: Do you want to have a staycation this year?
12% of people have delayed booking their holiday this year, whilst 4% have booked a holiday in the UK instead of abroad because of Brexit uncertainty. A further 3% have booked a holiday abroad but outside the EU, due to Brexit.
Brexit News 
The research, released today by emerchantpay, reveals a number of Brexit-related issues that are impacting holiday plans. More than a third of holiday makers (36%) are worried about foreign exchange rates as the pound continues to drop in value; 24% are concerned about the overall stability of the UK economy and are not wanting to spend money; and the same number (24%) cite uncertainty around what their insurance policies will and will not cover depending on the final detail of Britain's exit from the EU.
A fifth of holiday-makers (20%) express concern about their own passport requirements and validity when travelling abroad, and 3% are concerned about future passport requirements when travelling with pets.
Read: 4 reasons to visit the UK, especially if you're American 
The impact of these concerns is profound. Almost half (45%) of people with Brexit-related holiday worries claim to feel frustrated, 31% feel confused about what they should do in terms of planning holidays, and 30% feel angry about the current situation. 
The research shows that men are more likely to have altered their holiday plans than women (20% compared with 17%), and people in London are most likely to have changed their plans (27%) due to Brexit. On the other hand, people in Wales (12%) and the East of England (14%) are least likely to have changed their holiday plans. People aged 35-44 are most likely to have altered their plans (27%).
Overall, 60% of people say their holiday plans have not been affected by Brexit, and a further 18% do not usually take holidays.
Read: The Irish lord who captured Queen Elizabeth's heart
Regional breakdown:
London: 27%
North of England: 21%
South of England: 8%
Scotland: 17%
Midlands: 16%
North East: 15%
East: 14%
Wales: 12%
The research was conducted on by YouGov in association with emerchantpay.
All figures, unless otherwise stated, are from YouGov Plc.  Total sample size was 2034 adults. Fieldwork was undertaken between 3rd-4th April 2019.  The survey was carried out online. The figures have been weighted and are representative of all GB adults (aged 18+)