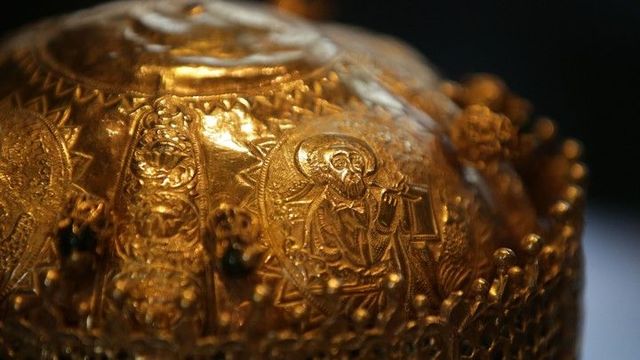 The British Museum has once again refused to return ancient artifacts from the Ethiopian Orthodox church even though, under Ethiopian traditions, nobody except holy men are allowed to view them.
The collection is made up of 11 wood and stone Christian plaques, or tabots, that represent the Ark of the Covenant. They belong to the Ethiopian Orthodox Church, which believes only its priests should view them. Currently, the tabots are stored in a storeroom in the British Museum. 
Read more: Missing piece of Stonehenge returned 60 years after it went missing
In 1868 Ethiopian Emperor Tewodros II was defeated by the British army at the battle of Maqdala. When Tewodros committed suicide, soldiers ransacked his treasure, taking a huge number of both royal and ecclesiastic robes, vestments, crosses, chalices, swords and shields, many embroidered or decorated with gold or silver, hundreds of tabots, the great Imperial silver negarit war drum, and a huge number of valuable manuscripts
The soldiers had brought along an expert from the British Museum to help separate the wheat from the chaff, and then auctioned off their finds. The majority of these finds now sit in the collections of leading UK museums and libraries, even though Ethiopia has repeatedly asked for them back over the past century and a half.
Read more: Everything you need to know about Winston Churchill
For the Ethiopian government, the items are hugely important, and "a fundamental part of the existential fabric of Ethiopia and its people," according to Hirut Kassaw, the country's culture minister who is asking for their returns. 
However, the British Museum has once again refused, stating that the best it could do is offer the tabots back on a long-term loan.
* Originally published in July 2019.