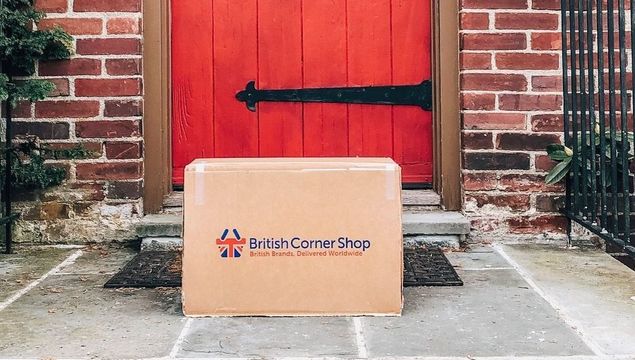 And stock up on all your favourites!
Are you an expat that's ever yearned for crumpets with your breakfast? Perhaps you're missing a proper brew in the afternoon? Whatever it is, British Corner Shop are here to help – with over 12,000 British products to hand.
Delivering to 146 countries (including markets such as the USA, Canada, Australia, France, Germany and Spain) this Bristol-based ecommerce business are making it easier than ever before to access quality British products worldwide. Which is great news for those of us who love all British foods from Heinz to McVities and Waitrose to Warburtons!
"We're all about promoting the provenance of British Brands, both large and small, and are thrilled to able to reunite British food lovers all over the world with their favourite British products." Says Communications Manager, Alex Kortland.
"No matter where you are in the world, there are always products from home that you miss or find particularly nostalgic. Our customers come to us because they know they can always find the brands they love and trust!" Kortland adds.
In 2018, British Corner Shop delivered over 80,000 boxes of British Happiness to British food lovers all over the world. Amongst their database of over 200,000 customers, top sellers included the likes of; Heinz Baked Beans, Warburtons Crumpets, Bisto Gravy Granules, McVities Jaffa Cakes and Branston Pickle. British Corner Shop are also an Official Waitrose & Partners stockist – recently celebrating their third year of partnership with the premium British supermarket chain.
Alongside their extensive range of products, British Corner Shop also have a large British Expat community on Facebook with over 150k members, fast delivery services (including 1-2 day delivery to the USA after dispatch) and an excellent 9.2 star rating on TrustPilot. The company have also done a lot over the recent months to reduce their carbon footprint, eliminating over 2000kg of plastic from their order boxes over a year – as well as partnering with a local Bristol business to stock a range of reusable coffee cups in efforts to promote this initiative to their customers.
Whether you're a Brit living abroad missing your beloved treats or are just craving a taste of the British Isles – British Corner Shop is your answer to true British Happiness.
And, we have a taste of British Happiness to give away, thanks to British Corner Shop. We're giving away three Brit Kits, filled with delicious Cadbury delights! Want to win? Visit our Facebook page before 8 August to be in with a chance!