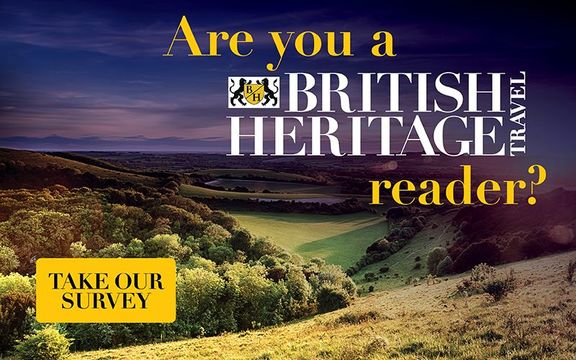 We want to hear from our readers, to help us continue to bring to the best history, travel, and culture stories from the United Kingdom to you. Fill out our survey and be in with the chance to win a $200 gift card.
Editor's note: This survey is now closed. We'll let the winner of the $200 gift card know shortly. We'll also be delighted to share with you readers some of the results of this survey. 
Take British Heritage Travel's reader survey and help us to shape the future of our bi-monthly print magazine, and dynamic website updated daily. Once you've filled out the survey you'll be entered into a draw to win a $200 gift card.
We are asking for a little of your time to tell us what you really think of British Heritage Travel magazine to help us plan for the rest of 2020 and beyond.
Whether you have a passion for Britain's ancient history, its great historical figures, the illustrious royals, or the wonderful tourist attractions and hidden gems of the United Kingdom, British Heritage Travel has it all. 
Perhaps you're planning where to visit next, from the Outer Hebrides to the beaches of Cornwall British Heritage Travel has insights into where to visit, why it's important, and where to stay. Our experts know the highways and byways of Great Britain like the back of their hands and they're devoted to sharing their travel knowledge with you. 
If Britain's incredible history is what has you hooked on "Blighty" than our features focusing in-depth on the tales of the past are for you. If you're excited by Britain's famed monarchs, literary heroes, or the social history of the great nation our fascinating history features bring Britain's past to life.
Plan your next trip to Britain or revel in its amazing history - British Heritage Travel brings you everything you need to know about this great country through insightful writings and wonderful photography. 
If you're passionate about Britain you've come to the right place.