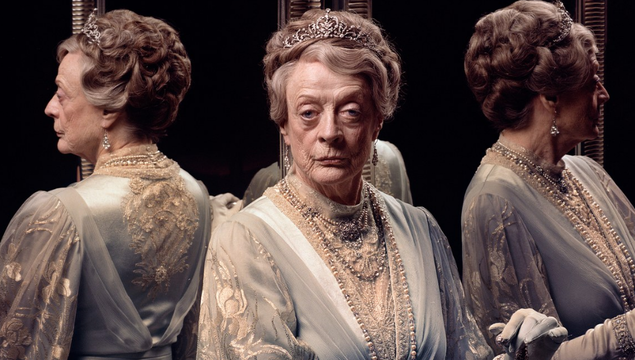 Excitement is mounting ahead of the Downton Abbey movie release, and now in an exclusive shoot for Vanity Fair, the cast have revealed more details about the plot 
Downton fever is expected to rise over the next few weeks, and now new details have emerged that suggest we're about to see the best of Dame Maggie Smith, as she reprises her role as the Dowager Countess. 
Read more: How realistic is Downton Abbey?
Newcomer Lady Bagshaw, played by Imelda Staunton, is a distant cousin of the Countess, and the pair don't always get along! 
Speaking to Vanity Fair, Hugh Bonneville, who plays Lord Grantham said: "The delicious irony of where we left the TV series was that the most socially vibrant of the family ended up being the one who had the least success in love before.
Read more: The real lady of Downton Abbey
"Little flashes of sibling rivalries still return when Edith visits. But on the whole, the family is pulling together in the right direction and the forces of drama are actually external, which is quite fun. It's sort of Downton versus the world."
Read more: Is love in the air for Tom Branson in the Downton Abbey movie?