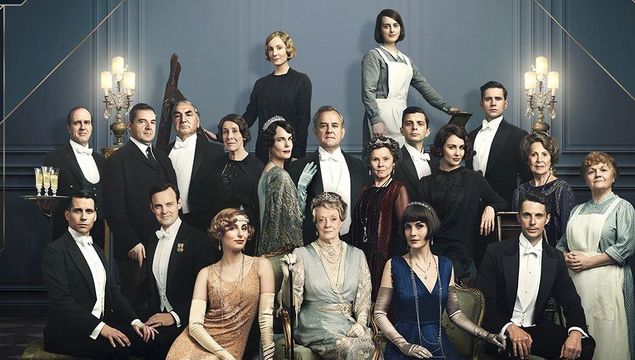 Ahead of its September release, Downton Abbey fans got an unexpected treat when the trailer was finally released revealing more of the storyline
We know that the film will pick up one year after the TV show ended, and will see the Crawley family busy themselves with preparing for a royal visit from Queen Mary and George V.
In trailer Hugh Bonneville, who plays the Earl of Grantham, is seen getting a letter from the royal family announcing the visit.
Read: Interview with Downton Abbey creator Julian Fellowes
Michelle Dockery, who plays Lady Mary Talbot, looks ecstatic at the news, while Maggie Smith – the legendary Dowager Countess of Grantham – isn't so enthralled.
While rolling her eyes, she sarcastically says: "Here we go."
Meanwhile downstairs the servants are just as excited with Lesley Nicol, who plays cook Beryl Patmore, starting her preparations.
The full cast is expected to return for the movie, with the addition of Imelda Staunton who will join as Lady Bagshaw. Other new arrivals include Tuppence Middleton who plays Lucy.
Not much else is known about the movie, but fans are expected to flock to theaters in the droves once it's released on the big screen.