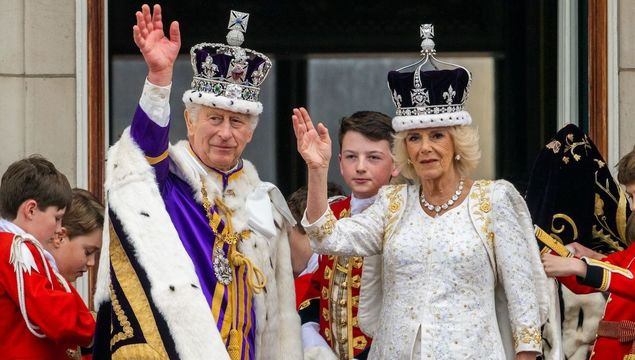 Miss out on watching the Royal Coronation or want to relive the heady pageantry of the Coronation of King Charles? Here's everything you need to know. 
The Coronation Weekend of His Majesty King Charles III and Her Majesty Camilla, the Queen Consort saw an incredible weekend of ceremony and celebration with over 18 million across the world tuning in to watch.
King Charles III's coronation took place on Saturday, May 6th Following the ceremony, there was a concert featuring the musical talents of Lionel Richie and Katy Perry, among others. 
All major broadcasters around the world covered the Coronation of King Charles in some way, whether that's full-scale coverage with reporters on the ground or through news bulletins over the course of the weekend.
The Coronation Service was also be broadcasted live on the official Royal Family YouTube channel, which can be viewed below.
The Coronation - what will happen 
Their Majesties The King and The Queen Consort arrived at Westminster Abbey in procession from Buckingham Palace, known as 'The King's Procession'. After the Service, Their Majesties will returned to Buckingham Palace in a larger ceremonial procession, known as 'The Coronation Procession'.
At Buckingham Palace, The King and The Queen Consort, accompanied by Members of the Royal Family, appeared on the balcony to conclude the day's ceremonial events.
On Sunday, 7th May 2023, a special Coronation Concert was staged and broadcast live at Windsor Castle
The Royal Family YouTube Channel
The Royal Family YouTube channel is an official channel created by the British Royal Family to share news, updates, and insights into the activities and events of the monarchy. The channel features videos and live streams of various events, such as royal weddings, state visits, and speeches by members of the royal family. It also includes documentaries and archival footage that showcase the history and traditions of the British monarchy. The channel was launched in 2007 and has since gained over 1 million subscribers.