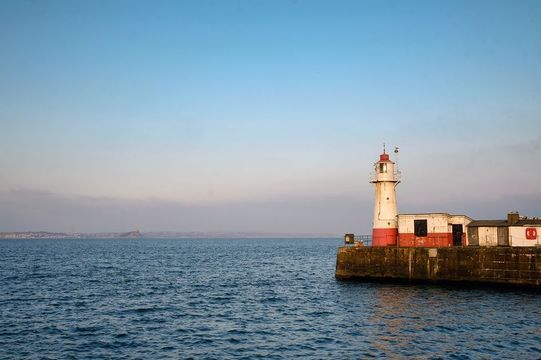 Have you ever heard of 
Newlyn Tidal Observatory? The building sits at the end of a private pier in Cornwall, and is the home of 
mean sea level, from which all height measurements in mainland Britain begin
It was in 1921 when when Ordnance Survey decided that it should be the only national datum. Before 1921, Newlyn was just one of three tide gauges on mainland Britain measuring sea levels; including a similar tidal observatory at Dunbar in Scotland and one in Felixstowe.
However, when discrepancies between the three tidal observatories start appearing, which showed that mean sea level was not constant around the coast of Britain, Ordnance Survey decided that measurements from only one of them should be the official level.
Read more: Daphne Du Maurier's Cornwall 
Newlyn was chosen to become the Ordance survey as it was facing the Atlantic and built on a bed of Cornish granite. As well as becoming the official Ordnance Datum,  the data taken over the six years from 1915 to 1921 at Newlyn Tidal Observatory was used to determine an official mean sea level from which all heights in Great Britain could be calculated.
And, in the 100 year history, there's only been one occassion when the pier was out of reach due to bad weather. This was on March 7, 1962, when the worst storm ever recorded in Newlyn hit. The memories of Joe Hutchings, who was the tidal observer at the time of the Great Ash Wednesday Storm, were recorded by Ben Batten in his book, Newlyn Heritage, and also feature in The Newlyn Tidal Observatory:
"…only on this occasion during the Great Ash Wednesday Storm of March 1962 was I unable to reach my destination. 
"The wind strength reached 100mph and huge seas broke over the pier and lighthouse throughout the day. Great havoc was wrought among the local fishing craft in the harbour and to the quayside installations. My visit to the Tidal Observatory the following morning was through a scene of great destruction. All around were sunken boats and ripped-up concrete, and the quarry stone –loading gear had simply disappeared into the sea. The protective iron shutters had been wrenched from the Tidal Observatory windows and through the broken glass the Observatory had been flooded to a depth of about 4 feet.
"To my surprise the 40-year-old tide-gauge clock, from beneath its mantle of sea-mud, was ticking away quite normally. The slowly rotating tide-gauge drum and sea-saturated chart still maintained a salty record. Various small starfish and crabs still squirmed on the muddy floor. It took a long time to clear up the mess."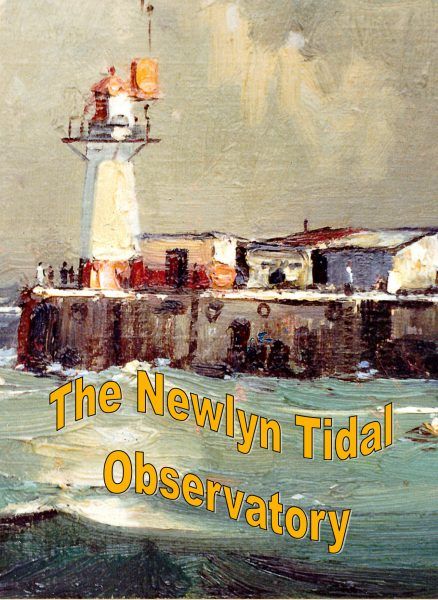 2
During the 1980s, the Natural Environment Research Council took over the running of Newlyn Tidal Observatory and a new electronic tide gauge was installed. It also welcomed the first female tidal observer, when Dawn Turner took over from her father. She also ended up being the last official tidal observer at Newlyn.
Since then, Newlyn was named as a Grade II listed building by Historic England at the end of 2018 and continues to be of upmost national importance. 
Read more: First look at the recently rennovated Buckingham Palace