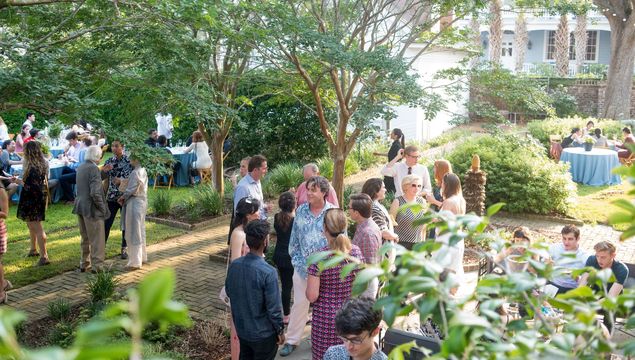 Spoleto is one of American's most unique festivals, here's why everybody needs to head to Charleston to experience this year's program
For 17 days and nights each spring, Spoleto Festival USA fills Charleston, South Carolina's historic theaters, churches, and outdoor spaces with performances by renowned artists as well as emerging performers in opera; theater; dance; and chamber, symphonic, choral, and jazz music. 
Now approaching its 43rd season, Spoleto Festival USA is internationally recognized as America's premier performing arts festival. It was founded in 1977 by Pulitzer Prize-winning composer Gian Carlo Menotti, Christopher Keene, and others who sought to create an American counterpart to their annual Festival of Two Worlds in Spoleto, Italy. Looking for a city that would provide the charm of Spoleto as well as its wealth of theaters, churches and other performances spaces, they selected Charleston as the ideal location. The historic city provided a perfect fit: intimate enough that the Festival would captivate the entire city, yet cosmopolitan enough to provide an enthusiastic audience and robust infrastructure.
What to expect at Spoleto Festival USA 2019
In the decades since its inception, Spoleto Festival USA has firmly established itself as one of the world's leading festivals, presenting more than 200 world or American premieres. This year's festival includes performances from Shakespeare's Globe, including an Audience Choice option! As well as performances of Roots, Salome and Path of Miracles, which is performed by the Westminster Choir
Spoleto Festival USA 2019 runs from May 24 – June 9. Tickets and more information is available here