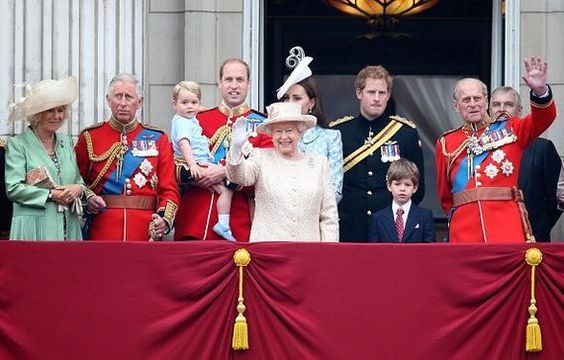 As we know, Prince Philip sadly passed away this weekend
Prince Philip's passing made headlines around the world and sent the United Kingdom into a place of mourning.
Tributes poured in for the late Duke of Edinburgh in the days following his passing. Flags all over the UK and the Commonwealth were flown at half-mast, and Royalists all over the world have been sending messages of support to Buckingham Palace.
Prince Philip's eldest son, Prince Charles, delivered an addressing in the wake of his father's passing, he said;
"My father, for I suppose the last 70 years, has given the most remarkable devoted service to the queen, to my family, to the country and also to the whole of the Commonwealth. My dear papa was a very special person who above all else would have been amazed by the reaction and the touching things that have been said about him and from that point of view we are, my family, deeply grateful for all that. It will sustain us in this particular loss and at this particularly sad time."
Prince Charles says his "dear Papa was a very special person" who he and his family "miss enormously", adding they have been "deeply touched" by the reaction to his deathhttps://t.co/kKLAT6rn1c pic.twitter.com/WkKeVUSfDw

— BBC Breaking News (@BBCBreaking) April 10, 2021
Princess Anne released a statement on Sunday. She said
"You know it's going to happen but you are never really ready, my father has been my teacher, my supporter and my critic, but mostly it is his example of a life well lived and service freely given that I most wanted to emulate. His ability to treat every person as an individual in their own right with their own skills comes through all the organisations with which he was involved. I regard it as an honour and a privilege to have been asked to follow in his footsteps and it has been a pleasure to have kept him in touch with their activities. I know how much he meant to them, in the UK, across the Commonwealth and in the wider world. I would like to emphasise how much the family appreciate the messages and memories of so many people whose lives he also touched. We will miss him but he leaves a legacy which can inspire us all."
Prince Edward also added his thoughts;
"It's been a bit of a shock, however much one tries to prepare oneself for something like this, it's still a dreadful shock and we're still trying to come to terms with that, and it's very, very sad. But I have to say that the extraordinary tributes, and the memories that everybody has had and been willing to share, has been so fantastic. He might have been our father, grandfather, father in law but he meant so much to so many other people."
"He meant so much to so many other people"

Prince Edward says the tributes that have been paid to his father the Duke of Edinburgh have been "extraordinary"

Read more: https://t.co/JlGs1DizyM pic.twitter.com/7Yfbl7knU8

— Sky News (@SkyNews) April 11, 2021
No doubt that tributes to the Duke of Edinburgh will continue to flood in as the week progresses.