[caption id="NomadCinemaandSwashbucklingPirates_img1" align="aligncenter" width="323"]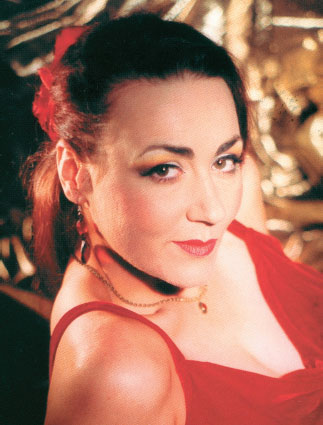 5
[/caption]
THIS MONTH HAS BEEN spent digging out the minutiae of London's alternative events. It's lovely to go to the big things, but they can be pricey and, although nice, well, everybody else goes to them, too. Finding something a bit different, even if it's a bit of a challenge (actually, especially if it's a bit of a challenge) is much more fun.
ALL SUMMER LONG, and, hopefully going through the winter, too, those in-the-know have been asking "where is the Nomad?" Latest in the "pop-up" fad, Nomad Cinema is a travelling projector and screen combo, taking movies to places you'd never expect them. Heritage sites, Royal parks, palaces, graveyards, cricket grounds and museums all around London and the South East have all seen visits from the Nomad, and the best bit about it is that they fit the film to the location of the screening. So, Raging Bull got its screening in the historic East End boxing hall where Lennox Lewis and Audley Harrison learned their craft; Greenwich, the home of Time, saw Back to the Future and Troy fetched up at Richborough Roman Fort. I've been to two screenings so far, The Lost Boys in a circus tent on Blackheath and Groundhog Day in Greenwich. I am already eyeing up Pan's Labyrinth in Brompton Cemetery and The King's Speech at Walmer Castle.
THE ATMOSPHERE IS PARTY-LIKE as you wait for the sun to set enough to start the show and if the introductions before the main feature are a little eccentric, that's all part of the magic. Nomad is set to continue through the winter (presumably, as the nights draw in, screenings will be earlier and, one would hope, indoors). And in case you're worried about the seating arrangements, at the screening I went to on Sunday, they were previewing a new concept, the Wonda-Wedge, an inflatable backrest so comfortable I didn't shift once.
I EXPECTED AN INTRIGUING EVENING when a friend invited me to be a guinea pig on a new walk she'll be conducting as part of a continuing program of (very) alternative events, lectures and performances organised by Treadwells Bookshop. The deal was she would take a small bunch of us on the proposed walk, and then buy us a drink and we'd tell her how it could be even better. It was an offer hard to refuse, really. Treadwells is near the British Museum, and is one of a handful of esoteric/occult bookshops in the capital. Not everyone's cup of tea, they are nevertheless fascinating places where you are guaranteed to find something weird (usually second-hand) and someone interesting to talk to about it.
MY FRIEND, PAULA, has written books on the mystic side of London, and I was delighted to be taken on a meandering jaunt through Bloomsbury and the West End down to the river, hearing about such characters as charlatan "psychic researcher" and fake archaeologist Harry Price, Elizabethan astrologer Dr. John Dee and the tragic Victorian artist Richard Dadd. I like to think I know a fair bit about London, but I learned things on this walk I had no idea of. I shall certainly never look at the British Museum in the same light again after learning about Dr.John Dee's obsidian mirror, a sinister African "curse" mask and the infamous, unlucky Mummy No. 22542, which is believed by some to cause death, disease and disaster. It came as little surprise, however, to discover that every pub between Charlotte Street and the River Thames claims to have once served creepy Aleister Crowley and his cronies.
[caption id="NomadCinemaandSwashbucklingPirates_img2" align="aligncenter" width="1024"]

5
[/caption]
A LITTLE MORE MAINSTREAM, but with equally unsavory characters, Pirates: The Captain Kidd Story at the Museum of London Docklands pulls no punches and is shocking, if not always in the manner expected. The exhibition is centered around the legendary figure of Kidd; his, indeed, is the story that started the fascination with buccaneering, swashing and, indeed, buckling that has never really waned. His was the first mention of buried treasure on desert islands, his the classic tale of privateering going very, very wrong (although it does seem from the exhibition that much of his derring-do stemmed from ill-fated attempts to make up for general incompetence). Here you will see original Jolly Rogers, original pieces of eight, original pairs of pistols and, on the less glamorous side, an original jail cell from Newgate prison and an original gibbet.
THE MUSEUM OF LONDON is lauded for the sophistication of its displays but Pirates takes a well-known tale to new levels, challenging the visitor to consider why Kidd did what he did and, ultimately, whether he actually deserved his grizzly fate at the gallows. Even better, it is designed to appeal to all ages, keeping the usual clutter of hands-on games for small people to a minimum, while making adults think what it is about pirates that keeps them so attractive to us even today. Perhaps wisely, the exhibition sidesteps the concept of modern piracy, preferring to focus on the buccaneer in popular culture instead.
[caption id="NomadCinemaandSwashbucklingPirates_img3" align="aligncenter" width="1024"]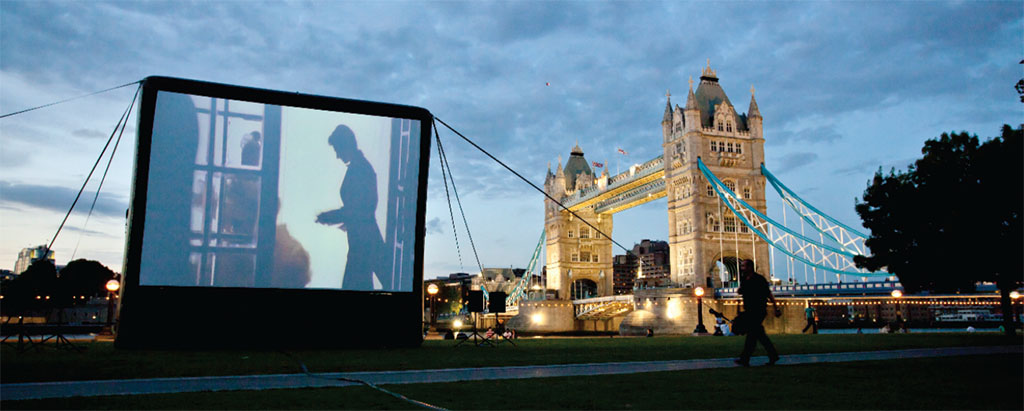 5
NOMAD CINEMA
[/caption]
[caption id="NomadCinemaandSwashbucklingPirates_img4" align="aligncenter" width="223"]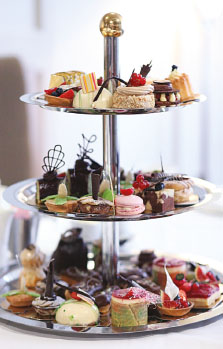 5
TEA AT THE MANDEVILLE
[/caption]
I'D BEEN WAITING for a long time for an opportunity to visit Alexander Pope's fantasy grotto at his former estate in Twickenham that, in its day, was a famous celebration of high Gothic charm. Pope's home is now beneath a boys' school, opening only at festival time. Tickets go fast, so it took a couple of attempts to get a place. Whether the experience was worth it is debatable as, sadly, the cave is not what it was.
I HAVE A RATHER WONDERFUL BOOK from 1811 called The Ambulator, a gazetteer for Georgian gentlemen wishing to take a perambulation around London's environs. Even 200 years ago, The Ambulator was outraged that Pope's superb grotto, for which not a mine, natural resource or environmentally-delicate landscape had been left unplundered, had been subject to the "pious thefts of visitors who select the spars, ores and even the common flints as so many sacred relics," bringing it almost to ruin. Gone were Pope's delicate alabaster lamps, fashionable camera obscura and stunning looking-glass star that had brought visitors flocking from all over Europe, Ambulator ranted. So, I knew that 200 years on it would hardly be inviolate. But I was still slightly saddened to find the grotto now locked away behind a modern brick extension and pretty much forgotten by its current owners. Pope's Roman urns, wild plants, busts of Ceres, Bacchus and the poet himself are gone. All that remains are some albeit fine, flint-lined tunnels, a few specimens that have resisted 200 years of prying penknives and a couple of windows, through which Pope would have once gazed across the Thames to his obelisk on a sunny afternoon (but which now look out only onto bits of hockey kit and goalpost netting). Not that I'd have missed it, of course. A grotto is a grotto and even one that's seen better days is still an underground treat.
MEANWHILE, MY SEARCH for the perfect Afternoon Tea rumbles on. I had heard rumor of the legendary end-of-term teas held by graduating patisserie and confectionery students at the Cordon Bleu Cookery School but, like so many secret London indulgences, it was easier to hear about than to discover any actual details. It took a fair amount of sleuthing to discover that these hush-hush events are held about once every two months at the Mandeville Hotel, just off Wigmore Street.
THESE TEAS ARE, ADMITTEDLY, for the sweet-toothed only, eschewing savory preliminaries such as cucumber sandwiches and marching straight on to the second course of feather-light scones with clotted cream and home-made preserves. I'd brought my parents, and, I confess, we committed the cardinal sin of consuming too many scones, which meant that we slowed down just as the piéce de resistance, the fabulous finale, began. We only had ourselves to blame. We had known what was to come.
THIS MONTH'S CONTACTS
Nomad Cinema
www.whereisthenomad.com
Treadwells Bookshop
www.treadwells-london.com
Pirates: The Captain Kidd Story
www.museumoflondon.org.uk/docklands
Pope's Grotto/Twickenham Festival
www.twickenhamtown.co.uk/content/festival09
Cordon Bleu School's Afternoon Tea The Mandeville Hotel
www.mandeville.co.uk
AS YOU ENTER the fabulous, chintz tearoom, an Aladdin's cave of exquisite, edible jewels assaults the willpower from all angles, a culinary fantasy presented on Royal Albert china. This is, after all, the students' exam-piece, and every possible sugar-crafting technique has been employed in the pursuit of sweet perfection. Bite-size éclairs. Teeny-tiny lemon pies. Doll's house-worthy meringues. Swans made from chantilly, pastry and thin air, their slender necks curving over minutely-piped waves of royal icing. Our waitress, one of the chefs who created this banquet, told me they had spent the last 15 hours creating these miniature masterpieces. I doubt I took 15 seconds to pop a tiny berry sundae in my mouth and savor the burst of sweet-tart flavor on my tongue. It seemed a shame, but, well, they were made for eating.
AT £15 A HEAD (as opposed to the ludicrous sums demanded by the big-hitter tourist-traps such as the Ritz) seats at these afternoon events fill up very fast, so it's worth keeping an eye out for when they're next on. The Mandeville Hotel's website announces new dates, or you can give them a call to find out when one's coming up.
NEXT TIME, I'm back in the theater, checking out rival productions of Much Ado About Nothing, visiting a secret market in some ancient woods and taking my search for Afternoon Tea to the very top.