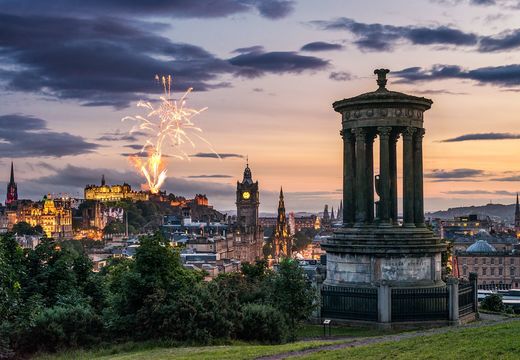 If you're planning a visit to the UK you'd do worse than consult the latest Ultimate United Kingdom Travelist from Lonely Planet - which names the Edinburgh Fringe Festival as the top attraction 
The Lonely Planet has scoured every inch of the UK, Northern Ireland and Channel Islands to compile the ultimate UK Travel Guide, made up of 500 attractions with the Fringe Festival coming out first. With London's British Museum and Northern Ireland's Giant's Causeway coming in third. 
Read more: 5 things to do in London
Speaking about its first choice, Lonely Planet said the Fringe Festival "floods the city with art and nowhere beats it for spectacle or scale. 
"There is theatre, comedy, dance, circus, cabaret, opera, music and spoken word, and whatever the time of day, an acrobat, trapeze artist, contortionist or tried-and-tested bagpiping busker will be pleased to entertain you. Simply step through the looking glass and prepare to be dazzled by the greatest show of arts and culture on Earth."
Lonely Planet Ultimate United Kingdom Travelist
Edinburgh Festival Fringe, Edinburgh
British Museum, London
Giant's Causeway, Northern Ireland
Bath, Southwest England
Hadrian's Wall, Northeast England
Sunday pub roast
Tate Modern, London
Stonehenge, Southwest England
Windermere, Cumbria
Pembrokeshire Coast National Park, South Wales
Punting in Cambridge, East Anglia
Glastonbury Festival, Southwest England
St Paul's Cathedral, London
The Scilly Isles, Southwest England
Stratford-upon-Avon, Midlands and The Marches
Borough Market, London
Glencoe, Highlands and Islands
Yorkshire Dales National Park
Arthur's Seat, Edinburgh
South Bank, London