CDATA[[caption id="OurScepteredIsle_img1" align="aligncenter" width="219"]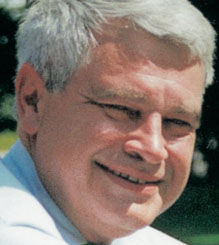 15
[/caption]
The UK's Best View
[caption id="OurScepteredIsle_img2" align="aligncenter" width="1024"]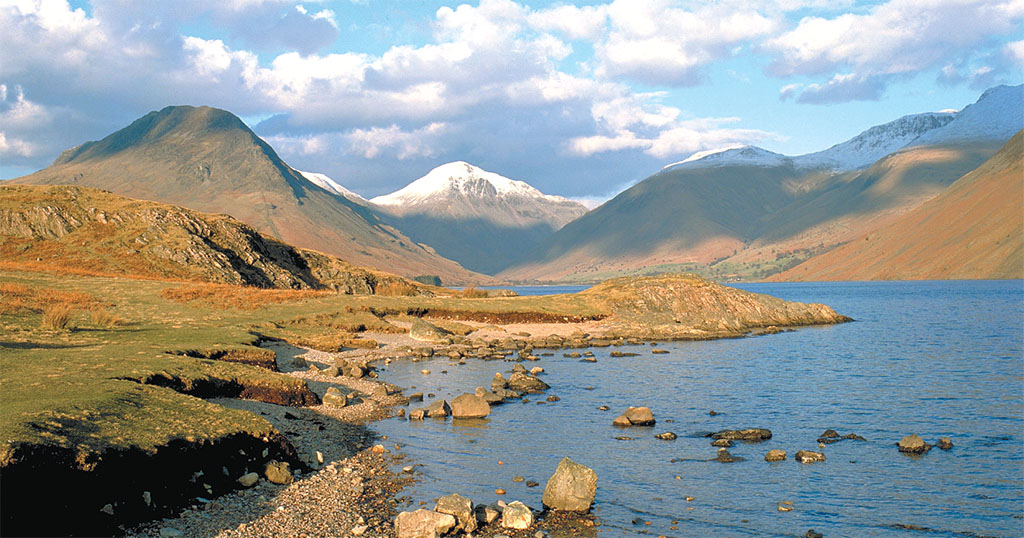 15
Deep in the Lake District, Cumbria's Wastwater is Number One!
[/caption]
IN THE CONCLUSION TO ITV'S recent series Britain's Favorite View, the public voted the Lake District's Wastwater as the most scenic landscape in the UK. A shortlist of 16 views was presented during previous episodes, including such eye-poppers as Swaledale, St. Ives, Stonehenge and Blackpool. In the finale, though, Wastwater triumphed over the three other scenic finalists: Northumbria's Bamburgh Castle, County Down's Mountains of Mourne and Three Cliffs Bay on the Gower Peninsula.
Lots of History Falling Down
THE BIRNBECK PIER in Weston-super-Mare, London's magnificent Victorian Crossness Pumping Station, Soho Foundry in Smethwick, Liverpool's Royal Insurance Building and the mammoth airship hangar at Cardington are among 52 Grade I–and Grade II–listed structures to have been newly named to English Heritage's Buildings at Risk Registry.
[caption id="OurScepteredIsle_img3" align="aligncenter" width="457"]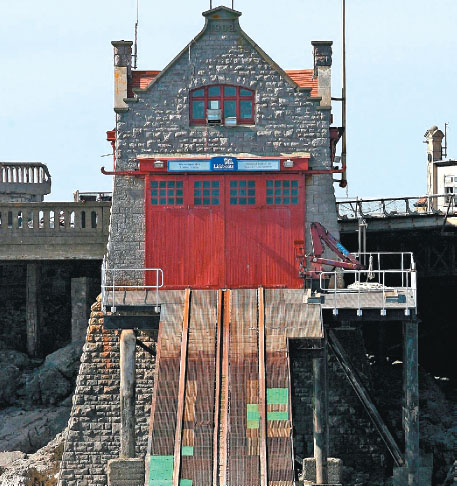 15
Birnbeck Pier makes the list.
[/caption]
The organization's list of heritage buildings under serious threat of physical deterioration contains 1,235 entries—buildings needing an estimated total of £400 million in order to be returned to a state of reasonable repair. English Heritage itself provided £4.4 million to buildings at risk last year—unhappily just 1.3 percent of the "conservation deficit" of register sites.
English Heritage CEO Simon Thurley called upon the Government to convince public funding bodies to help preserve these valuable monuments.
It is apt to be a hard sell. Britain's infrastructure is straining as it is. There are pressing needs for significant funding for both medical services and education. Labour's commitment to massive public housing projects will also divert huge sums of public funding. Sad to say, many of the properties on the Buildings at Risk list will indeed crumble to their foundations. The handful of those truly valued by the people as a part of history will be saved—by the good work of English Heritage, the National Trust, local councils and the public-private partnerships that England does so well.
Pavarotti in Llangollen
While the art and music world marks the passing of the great Italian tenor Luciano Pavarotti, it may be little recalled that he got his start in Wales.
It was while performing at the Llangollen International Eisteddfod in 1955 with a male choir that the maestro first got a taste of musical stardom. Pavarotti was training as a schoolteacher when he traveled to Llangollen at age 19 as a member of the Choral Rossini, a male chorus from Modena in northern Italy. When the choir won first prize, it fired Pavarotti's musical ambitions.
[caption id="OurScepteredIsle_img4" align="aligncenter" width="661"]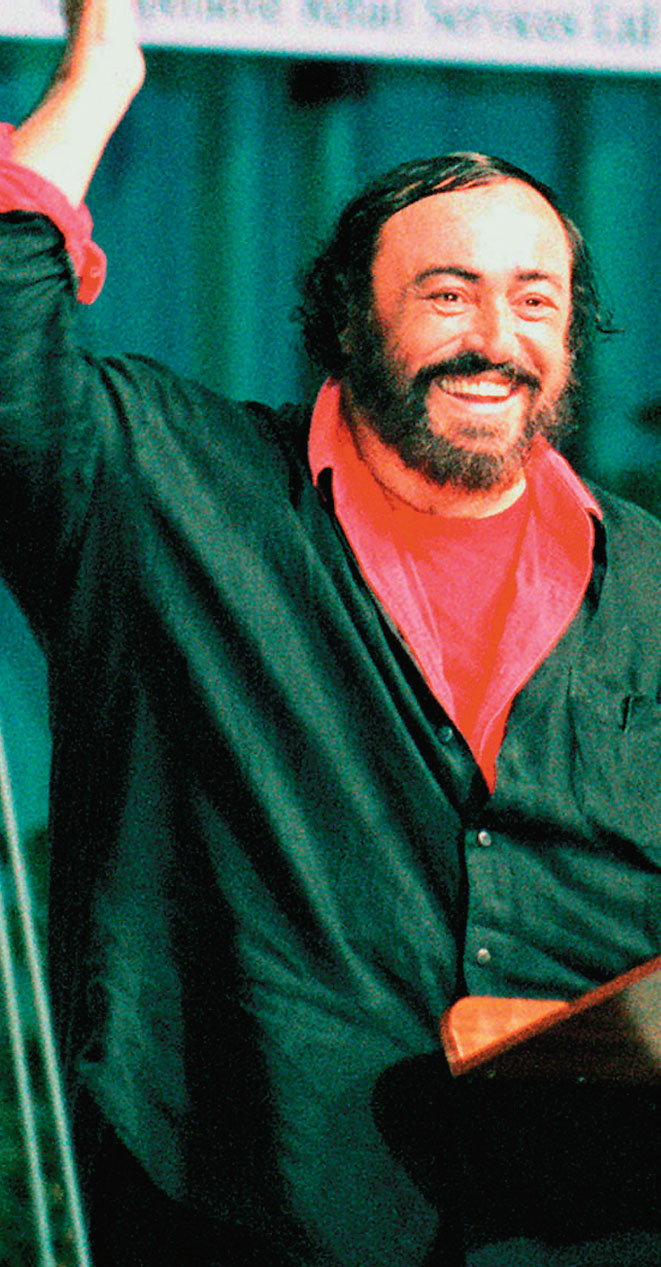 15
The maestro was inspired in the Welsh valley.
[/caption]
Llangollen Eisteddfod CEO Gwyn L. Williams said Pavarotti's experience in Llangollen changed his life. "The choir had the first prize, and Luciano Pavarotti was always referring back to the experience as the most important experience in his life and what inspired him to turn professional."
Four decades after his first appearance, Pavarotti returned to Llangollen. Williams recalls, "He came back to Llangollen in 1995 to do a concert, a very special occasion and there were thousands there to see him."
So Bad, He's Great?
LATE 19TH-CENTURY SCOTTISH POET William McGonagall has plenty of fans, but little respect. Even his publisher called him the world's worst poet. During his lifetime, McGonagall habitually carried an umbrella to protect himself from the barrage of rotten tomatoes that seemingly accompanied his every public recital.
Still, McGonagall has remained in print continually since his death in 1902—an accomplishment not always equaled by more celebrated poets. Now, McGonagall's fans are campaigning to have the Edinburgh native recognized with the pantheon of Scottish literary greats. The literati, however, have blocked attempts to have a memorial to McGonagall placed alongside those of Burns, Stevenson and Scott at Edinburgh's Writers Museum.
[caption id="OurScepteredIsle_img5" align="aligncenter" width="644"]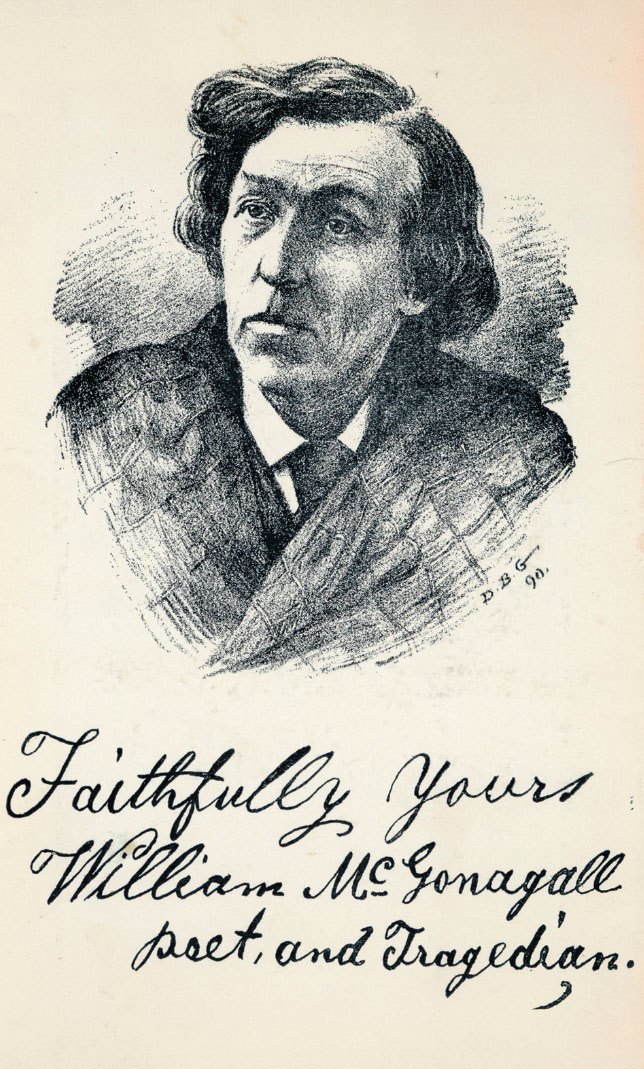 15
Was McGonagall the world's worst poet?
[/caption]
Does McGonagall deserve such recognition? Here's a classic McGonagall quatrain. Decide for yourself.
Beautiful Moon, with thy silvery light
Thou seemest most charming to my sight
As I gaze upon thee in the sky so high
A tear of joy does moisten my eye.
William McGonagall himself believed his poetic genius second only to William Shakespeare's. Ah, modesty does become a poet. You can catch a few more of McGonagall's gems in "Last Orders, Please!"
It is Puzzling…
[caption id="OurScepteredIsle_img6" align="aligncenter" width="664"]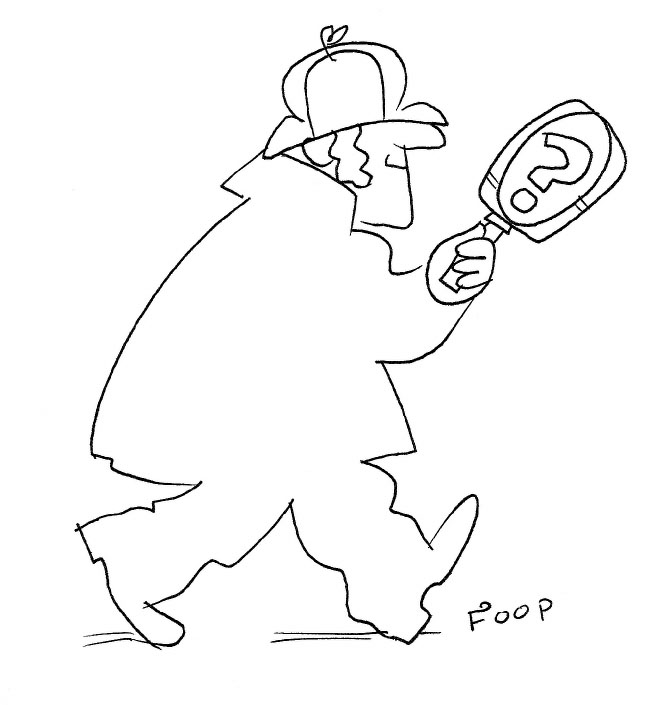 15
[/caption]
Response has been enthusiastic to the new British Heritage Puzzler we slipped in last issue. If you've missed the Puzzler, you can find it on P. 64, with our Great British Hero. Diane Merrick of Garfield, N.J., Katie Delahoyde of Scottsdale, Ariz., Ursula Dyer of Plainfield, Mass., Ernest Cooke of Hot Springs, Ark., Las Vegas Mary, the Van Dammes of Rome, N.Y., and Jim Bell of American Forks, Utah, were among the first to report in with the Battle of Sedgemoor, July 6, 1685. Thanks to all our quick, engaged readers who played. This issue, we've something more cerebral. Bottoms up!
Those Remarkable Fading Epitaphs
[caption id="OurScepteredIsle_img7" align="aligncenter" width="678"]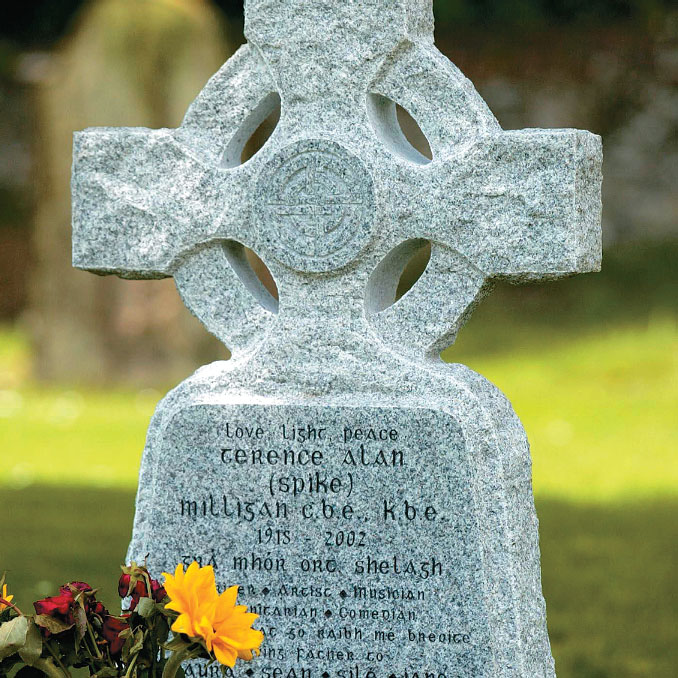 15
Thousands of gravestones are lost each year.
[/caption]
Doom-laden and humorous, full of pious hope and despairing, informative and banal: British tombstone text is often a delight to read and a real snapshot of social history. Alas, some 25,000 gravestones are lost each year and with them their particular history. Now, the National Archive of Memorial Inscriptions (NAOMI) and BBC History magazine have launched a project to encourage folk to submit "surprising, enigmatic or bizarre" historical epitaphs for recording and preservation.
Yes, I have seen some great tombstone legends over the years, from the Childe of Hale's and Little John's to Daniel Lambert's, the fattest Englishman on record. One of my favorite epitaphs, though, is found on a gravestone in the churchyard of Berkeley, near Slimbridge, in the Severn Valley (see "Great British Heroes," P. 64). It records the tale of poor Dicky Pierce:
Here lies the Earl of Suffolks fool,
Men called him Dicky Pierce.
His folly served to make men laugh,
When wit and mirth were scarce.
Poor Dick alas is dead and gone,
What signifies to cry.
Dickys enough are still behind
To laugh at by and by.
Buried 18 June 1728 Aged 63 years
The unfortunate jester died falling from the balcony of the Great Hall at Berkeley Castle, next-door to the church. Ironically, there were no more Dickys left behind; he was the last English court jester.
Brewing Up Some Scottish Ethanol
[caption id="OurScepteredIsle_img8" align="aligncenter" width="1024"]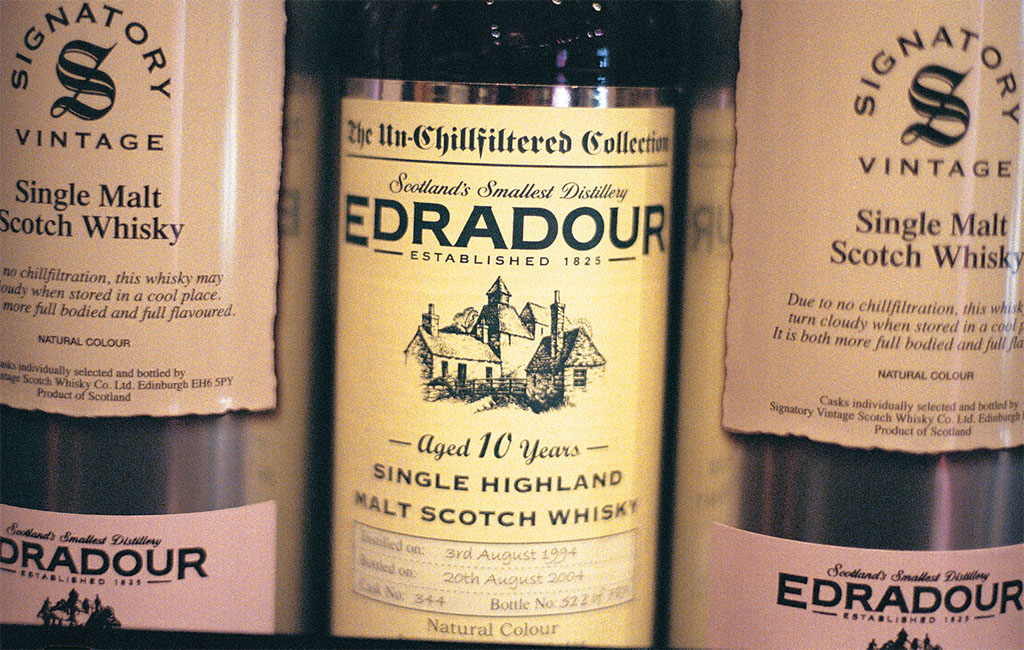 15
Spent barley malt may be the next great renewable energy source.
[/caption]
THEY'VE TRIED SUGARCANE and corn, why not spent barley malt? At Abertay University in Dundee, researchers have been awarded a grant to study methods of turning spent grain from whisky and beer into bioethanol.
There is no question, of course, that CO2-neutral ethanol produces less greenhouse gases and pollutants than fossil fuels. It's also renewable. We really can't continue to use productive food crops such as corn for the purpose; we're burning the world's food supply. So, the by-product of distilling and brewing seems a good alternative. Professor Graeme Walker, who is leading the project, said their research would be looking into the "complicated process of turning waste products from industry into bioethanol as an example of second-generation biofuel."
Hmm. The Scots are good at this kind of research. It seems only a matter of time before we will all be urged to think Green, and drink more beer and Scotch. Well, anything for a good cause.
The EU Gives Up on Metrics in Britain
[caption id="OurScepteredIsle_img9" align="aligncenter" width="672"]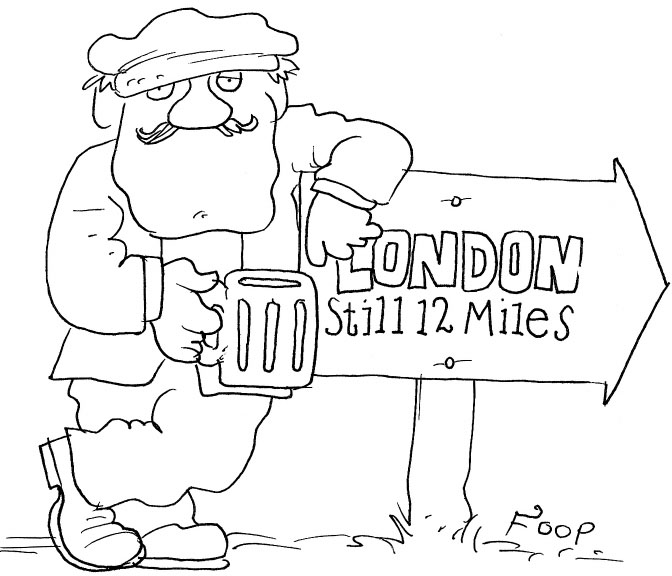 15
[/caption]
I'LL HAVE THAT BEER in a pint glass, thank you. For years the EU has been pressuring Britain to abandon completely its historic, traditional imperial weights and measures and "go metric" completely in conformity with Continental practice. Now, seven years after UK market traders were first forced to sell their produce in kilograms instead of pounds, the European Commission has given up. Lo and behold, they have decided to let the British government decide these things for themselves. Though metric measure will still be used in trade, imperial equivalents can be used as well. The pint is safe, as is the mile.
Expectant Grants for Fruit and Veg?
[caption id="OurScepteredIsle_img10" align="aligncenter" width="626"]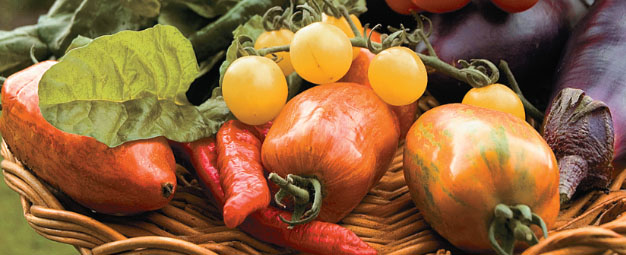 15
British medicos shake their heads.
[/caption]
This is one of those stories that leaves you shaking your head. In a scheme announced by the Health Secretary this autumn, called the Health in Pregnancy Grant, all expectant British mothers are to be given £120 in their seventh month of pregnancy in the hope they spend it on fruit and vegetables to nourish their unborn child. The money is to be accompanied by advice on how to achieve a balanced diet and quit smoking and drinking.
"What's wrong with this program?" the Government is certainly hearing. In the best of situations, such a tax-financed payout would be too little too late for its intended benefit—as the British medical community is pointing out. And, the heartbreaking reality is that the women who most need the coaching and the nutrition are those least likely to spend the cash windfall as it is intended. The plan is expected to cost between £70-£80 million a year. As one Internet wag blogged, "I had to check my calendar to see that it was not April 1st."
Just the Facts, Ma'am
[caption id="OurScepteredIsle_img11" align="alignleft" width="253"]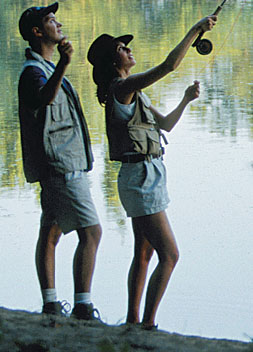 15
[/caption]
Agriculture takes up most of Britain's land, yet now accounts for just 1 percent of GDP. The present population of the UK is estimated to be 60,776,238.
The U.S. receives 14.6 percent of British exports, more than any other country. Fuels account for 39.4 percent of those exports.
Almost 90 percent of the UK population live in urban environments. Yet…the most popular participation sport is reckoned to be angling, enjoyed regularly by 3.3 million.
Remembering Diana, 10 Years After
THE 10TH ANNIVERSARY OF THE DEATH of Princess Diana has come and gone. The occasion was marked by the kind of retrospective we might have expected from the press both in Britain and here. If nothing else, it served to remind us how fast the decade has passed.
In London, the official commemoration was a memorial service held with much anticipation and with much aplomb in the Guards' Chapel on Birdcage Walk near Buckingham Palace. Some 450 carefully selected guests were invited to the "private" service—televised around the world. More than 30 members of the royal family were present and many of the Spencer family, with assorted friends of the late princess, political notables and well-connected celebrities like Elton John, Cliff Richard and David Frost. All the bridesmaids and pageboys from Diana and Charles's 1981 wedding were invited, as well as 110 representatives from organizations and charities with which the princess identified.
[caption id="OurScepteredIsle_img12" align="aligncenter" width="860"]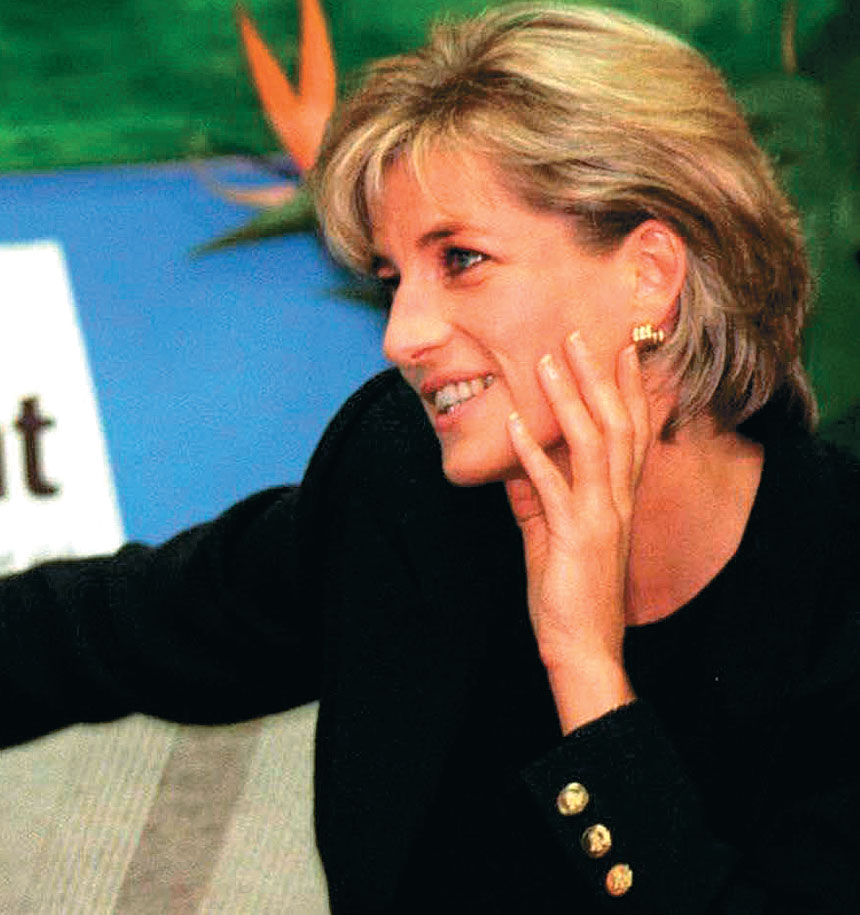 15
[/caption]
[caption id="OurScepteredIsle_img13" align="aligncenter" width="810"]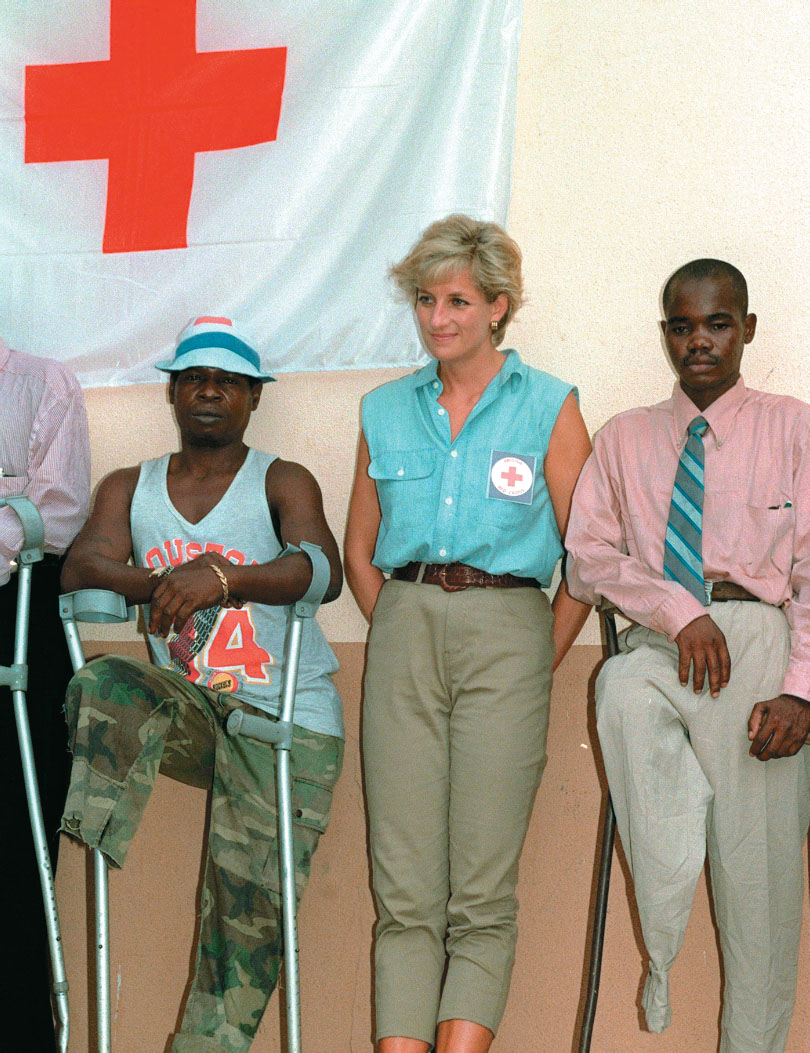 15
The many faces of the late princess.
[/caption]
[caption id="OurScepteredIsle_img14" align="aligncenter" width="807"]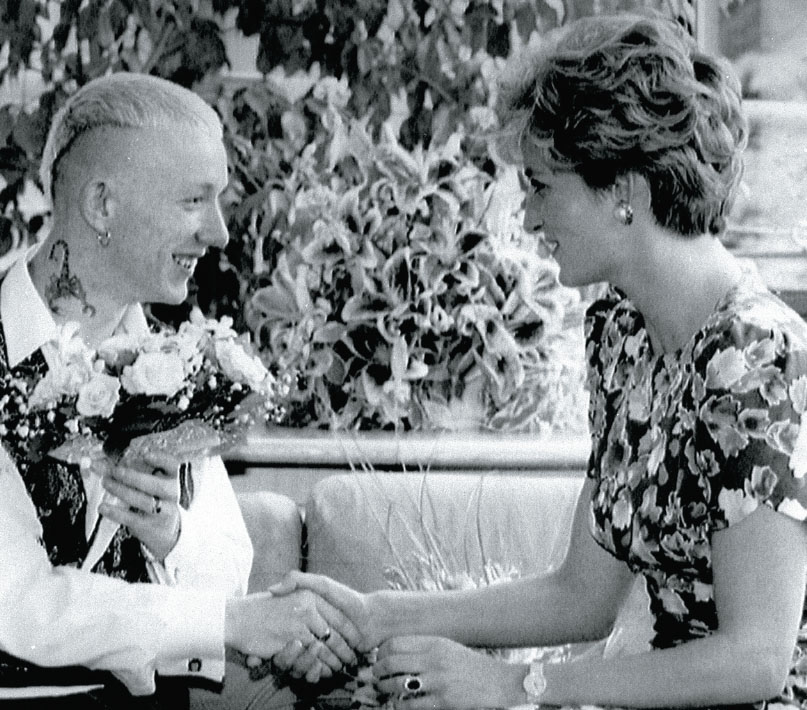 15
[/caption]
The service itself was simple, drawing on favorite hymns and music of Diana and her sons. Prince William read from Ephesians, and Prince Harry gave a personal tribute to his mother. The Bishop of London spoke movingly of her work in public life. Of the carping over the less happier sides of the princess's personal life, he said, "Let it end here," and asked that she be left "to rest in peace."
What could have been indeed a moving and private service, however, was tiresomely marred and overshadowed by meaningless controversy. In bowing to the wishes of her husband and stepsons, Camilla had agreed to accompany the Prince of Wales to the memorial service. No, that probably wasn't a good idea. The predictable uproar this intention created resulted in the Duchess of Cornwall changing her mind and declining to attend in what would have been the face of noisy and vicious criticism. The British media would not let the matter die and itself poisoned what should have been a respectful commemoration of Diana's death.
The general reaction in Britain to all this new attention paid to the late lady, though, has been something of a yawn. While the tragic Princess Diana will always have legions of loving fans, the gilding is fading somewhat from the lily for the public at large. When the Daily Telegraph asked its readers "What did Diana's death mean to you?" the great preponderance of the hundreds of responses they received could be summed up with one cryptic posting: "Let it go, pu-leese!"
I agree with the Bishop of London. Those who would honor the late Princess of Wales' memory can do so best by supporting the principal causes dear to her heart and to her public life. Diana's high-profile campaign greatly raised public consciousness of the brutality of landmines worldwide. Her compassion toward HIV and AIDS sufferers helped to humanize the disease in the early years of the epidemic. Diana was also the first (and so far, only) patron of the Leprosy Mission, actively helping to remove the stigma from another dread disease. Closer to home, Prince William continues his mother's active support for Centrepoint, a major London charity working with the huge city's young homeless. Now, there's a legacy worth remembering.