[caption id="OurScepteredIsle_img1" align="aligncenter" width="473"]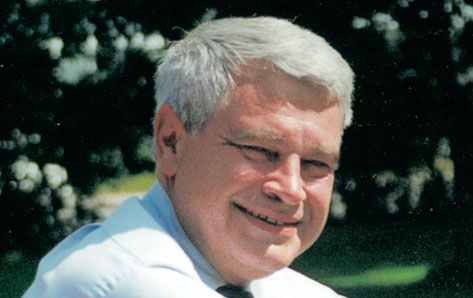 16
[/caption]
Who Has Been Britain's Greatest Postwar Prime Minister?
[caption id="OurScepteredIsle_img2" align="aligncenter" width="627"]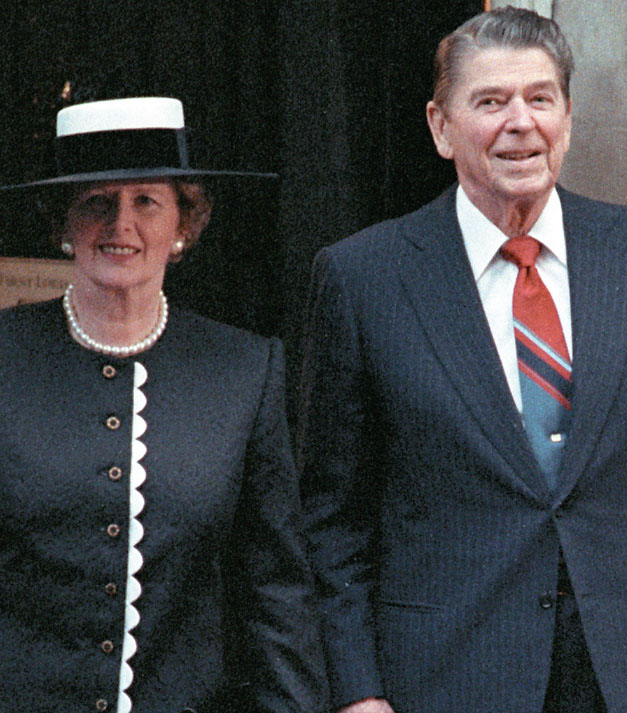 16
She's Number One!
[/caption]
THE QUESTION WAS ASKED in a Daily Telegraph e-poll on the day of Tony Blair's departure from power. Out of 11 prime ministers from Clement Atlee to Blair, Margaret Thatcher scored an impressive 68 percent of the vote. No other prime minister save Churchill reached double digits, and remarkably the outgoing Blair received only 5 percent of those votes cast.
In all fairness, the Telegraph is commonly recognized as the Tory broadsheet, and Churchill's postwar term as PM was not regarded as a huge success. Still, that's quite a performance for the Iron Lady. Unquestionably, the face of modern Britain owes more to Margaret Thatcher than to any other single individual. The results, however, do reveal something more of the national temperament today. Anniversary celebrations of the Falklands War victory brought Thatcher to the forefront of attention this summer, while Britain (along with the rest of the Western World) despairs of winning a peace in the ongoing conflict in the Middle East. Maggie won her war for Britain, and Britain needs something to cheer about again.
Bring on the Bloody Marys
[caption id="OurScepteredIsle_img3" align="aligncenter" width="327"]

16
[/caption]
EH, IN YET ANOTHER ONLINE POLL, this one carried out by UKTV Food, Worcestershire sauce has been named the British food product that has had the biggest impact on worldwide cuisine. Not surprisingly, its use in Bloody Marys was cited as a principal factor in the uniquely English-tasting sauce's splash at number one. Cheddar cheese was the runner-up, with Yorkshire pudding close behind. Clotted cream, black pudding, English mustard, scones, salad cream, mint sauce and jellied eels completed the top 10. The world would be undoubtedly poorer without cheddar cheese and Worcestershire sauce. Taken as a whole, alas, the list seems to justify traditional low opinions of British cuisine. Any pantheon of national foodstuffs that includes jellied eels and black pudding deserves the reputation it inspires. But who voted in this poll, anyway? Can we not be redeemed with Dundee marmalade, stilton, Welsh lamb, smoked salmon, black current preserves, shortbread and Dungness crab? And what would a ploughman's lunch be without branston pickle? I rest my fork.
On the London Scene
It is a great delight
to welcome Sandra Lawrence to the pages of
British Heritage
as our eyes about town in London (P. 20). Sandra is certainly well-suited to the part. East London-born, Sandra describes herself as "brought up at the end of the District Line." After studying film in college, she began in the theater as a technical stage manager. "I made 13 severed goats' heads for
Jesus Christ Superstar
," she recalls.
Sandra doesn't have a backstage personality, however, and didn't last back there for long. She spent five years on the London stage, including title roles in
Sweet Liberty
and
Maneater
. She claims her favorite role, though, to have been playing Ritzy, Queen Rat, in the pantomime at Theatre Royal Stratford East.
[caption id="OurScepteredIsle_img4" align="aligncenter" width="661"]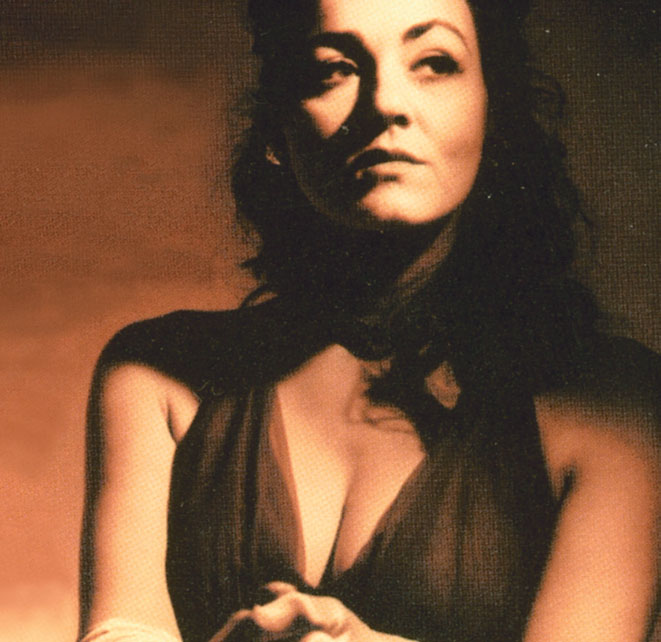 16
Sandra brings the best of London to you.
[/caption]
"It was while playing one-third of the Andrews Sisters in a play that I moved into singing," Lawrence says. She did several tours of Japan in that role, gigged with her own band on the London swing circuit and spent seven years touring with the French Glenn Miller Orchestra. While touring, she started to write. "I wrote a piece about the London Swing scene and sold it to the Independent, giving me a taste for it."
Since leaving the road-life of the band five years ago, Lawrence has been writing for the British papers, most regularly The Times and The Telegraph, and doing columns in two British magazines. She also works for the BBC as an on-line mentor for young people who want to get into music and writing.
Sandra's column on the London scene and its happenings give us the insider's word on our favorite capital city. After all, we have already been to the Tower of London and we know the Changing of the Guard is overrated. What's happening, Sandra?
Farewell,Captain Tony
[caption id="OurScepteredIsle_img5" align="aligncenter" width="727"]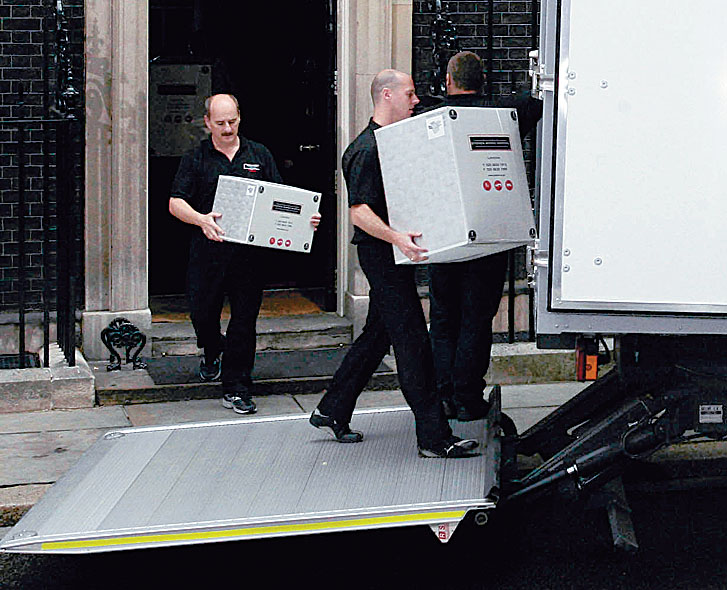 16
Workmen remove Blair chattels from their former residence on Downing Street.
[/caption]
AFTER 10 YEARS as British premier, Tony Blair stepped out of 10 Downing St. but hardly off the world stage. His departure from office as Labour's longest serving prime minister ever came after more than a year of dithering and anticipation. As new leader of the party with a parliamentary majority, Gordon Brown inherits the mantle and the office.
On his final day in office, Blair addressed the Commons in Prime Ministers Questiontime for the last time. He received a standing tribute from all parties, returned to 10 Downing St. to bid farewell to his staff, many of whom had been with him for years, then took the short drive to Buckingham Palace to tender his resignation and the seals of office to the Queen. Moments after Blair's departure, Gordon Brown arrived at the palace to receive Her Majesty's request that he form a government and accept the seals of office. He then went to 10 Downing St. to greet his staff.
Despite winning plaudits for a negotiated peace in Northern Ireland, steering general economic prosperity and maintaining a strong voice for Britain in world affairs, Blair's popularity has plummeted in recent years on the back of the Iraq war. The new Labour Government's tenuous hold on office under Brown, however, rests on serious problems in British education and the National Health System and what is perceived as an increasingly fractured and ethno-centric society. Not quite the suave front-of-the-house personality that Blair is, Brown's tenure as chancellor was nonetheless a tremendous success by any objective reckoning. He comes to the broader stage under what would be difficult circumstances for any national leader. And any way you look at it, Captain Tony's going to be a hard act to follow.
Wigged Out as Well
[caption id="OurScepteredIsle_img6" align="aligncenter" width="629"]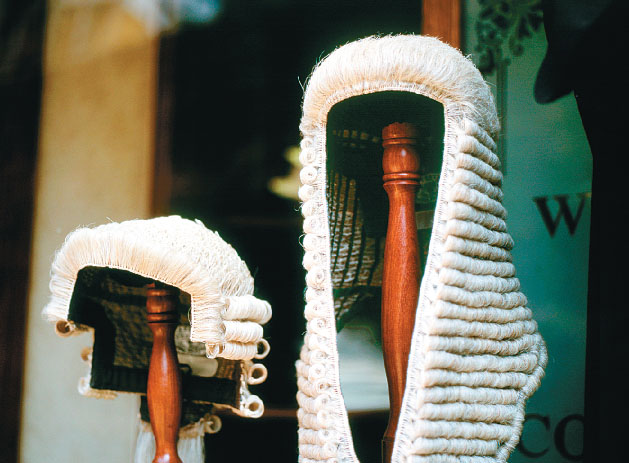 16
[/caption]
Centuries-old tradition is ending as Britain's judges and lawyers are giving up their horse-hair wigs in noncriminal cases. British legal professionals have worn the ceremonial headdresses since the 1600s. Reformers have argued successfully that the wigs are anachronistic and uncomfortable, while traditionalists maintain that wigs provide an air of authority and anonymity to the workings of justice. Of course, these celebrity toupees are also expensive, costing between $800-$3,000 depending upon their length.
For years, ancient British traditions and customs have inexorably fallen to the fashions and requisites of contemporary life. I have mourned the passing of everything from fox hunting to the village shop and post office. In this case, however, methinks the reformers are right. Creating respect for the legal system in the rising generations is a task made that much more difficult if the judicial looks like it's dressed for the court of the Merrie Monarch.
[caption id="OurScepteredIsle_img7" align="aligncenter" width="678"]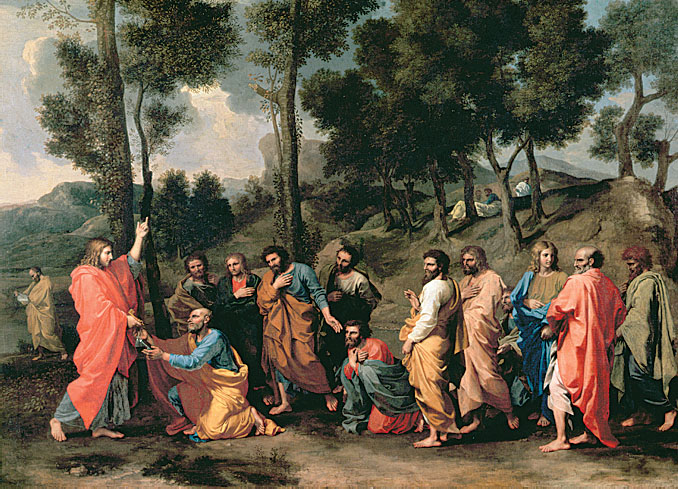 16
Poissin's

The Ordination
[/caption]
Selling the Family Silver
There's nothing new under the sun. From the days of the Plantagenets, bad economic times have oft resulted in England's old aristocracy having to raise cash by parting with the family treasures. Whether such baubles were the prized silver plate or art sent back home from the Grand Tour, disposing of chattels was always to be preferred to parting with land and estates.
Mounting tax bills and estate maintenance costs have struck again. The Earl of Halifax, Viscount Hampden and the Duke of Rutland are all planning to sell Old Master paintings currently on loan to the National Gallery. The eight paintings include a Rubens, a Titian and Nicholas Poussin's Sacraments series, collectively valued at around r£200 million. Neither the National Gallery nor any other public collection could hope to raise such a sum, and it is justly feared that the paintings will end up in the hands of overseas collections.
The really bad news for Britain's arts community is that the selling off of such art may become something of a trend. The escalating values of "top end" artworks have multiplied security concerns and insurance costs for Britain's private collections. That's how all these paintings in question came to be loaned to the National Gallery in the first place.
Of course Britain wants to retain these undoubted national treasures. As happened throughout the 20th century, though, British tax policy is encouraging their sale. Said treasures are currently taxed on their capital value at 3 percent every 10 years. That hardly sounds like a steep or crushing tax burden, but with the Poussin series valued at r£100 million, the Duke of Rutland is being taxed at a rate of $60,000 a year—for the privilege of loaning the paintings to the National Gallery. What's left of Britain's old landed aristocracy (including many of those whose homes are open for public visits) can't afford it. Anyone with reasonable financial sense will soon conclude that such non-income-producing assets have to go. What's wrong with this picture?
Butt Out, Britain
[caption id="OurScepteredIsle_img8" align="aligncenter" width="1024"]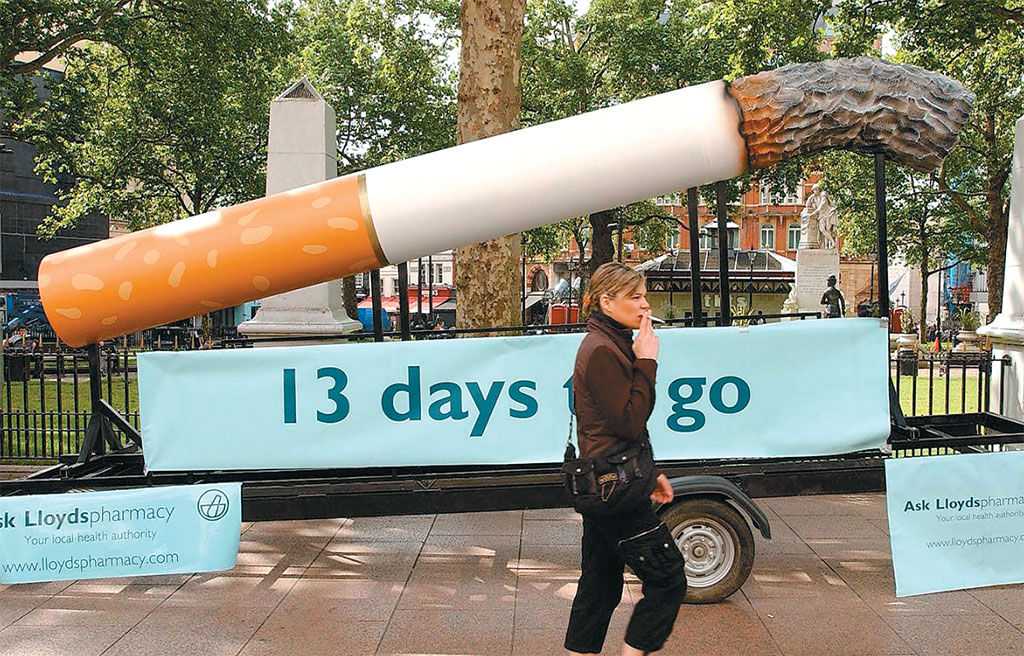 16
From July 1, Britain has banned the public puff.
[/caption]
GONE ARE THOSE DAYS of the smoky pub. In July, England joined Wales and Scotland in banning smoking in all public places and workplaces. In addition to the ubiquitous public house, the puffing prohibition extends to shopping centers, restaurants, theaters, public transport, cinemas and offices. The Smoking Room at the Drones Club is an anachronism as well, as even private clubs come under the ban.
On the one hand, this is difficult public policy to oppose. Only flat-earth types can fail to acknowledge that smoking generates all manner of unpleasant side effects. At the same time, when it comes to the pub, it is a shame to see yet another iconic aspect of British culture go the way of the dodo and fox hunt. As someone who has enjoyed smoking his pipe in the pub for near three decades, I shall miss the refuge of the pub as among the few places where my pipe seemed truly at home.
[caption id="OurScepteredIsle_img9" align="aligncenter" width="553"]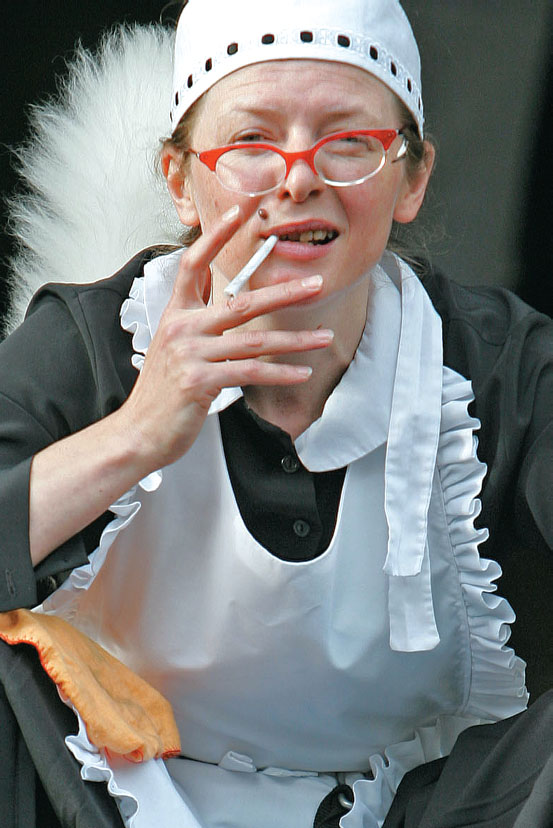 16
All Britain learns to adjust.
[/caption]
More significantly, however, when it comes to the pub in particular, this legislation changes the very premise on which the uniqueness of the public house as an institution has for all times always depended. The right of the publican to set the rules and ambiance of her or his house was always sacrosanct. Publicans and landlords have always had the right to bar smokers—or motorcycle gangs, constructionsite workers, football colors or left-handed pygmies from Brigadoon. It is a shame to see this independence lost.
In a sidebar of interest to those who follow closely the temper of British thinking, National Health Service experts advised employers that smokers should be given time off work to stop smoking in advance of the July ban. The number of people who took up smoking this spring has not been reported.
The Right to Roam
[caption id="OurScepteredIsle_img10" align="aligncenter" width="628"]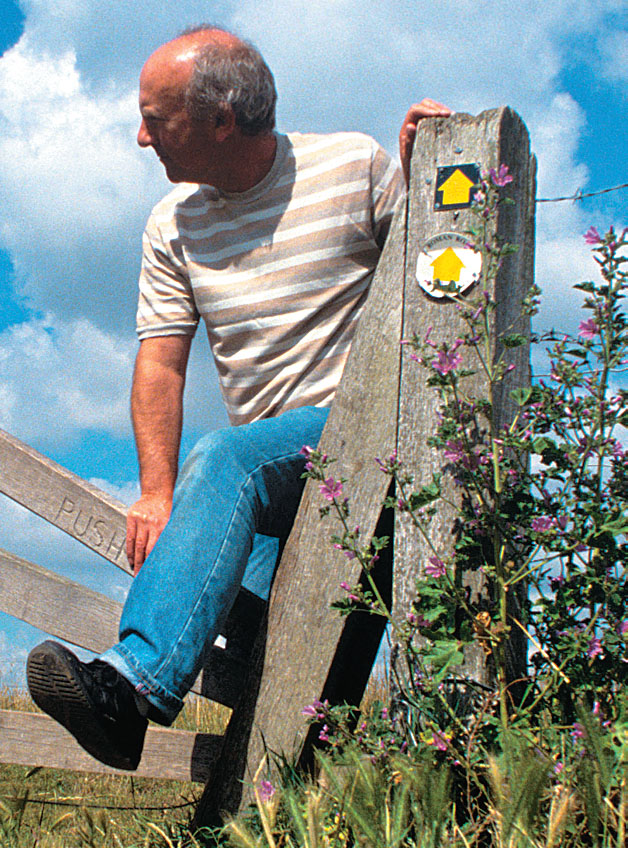 16
[/caption]
One of the remarkably few ways in which British and Americans collectively differ is in our perception of the land and landownership. The Right to Roam is a telling example. The right of access to open country, despite its ownership, was codified in the Countryside and Rights of Way Act 2000. Long campaigned for by the influential Rambler's Association, the Right to Roam provides that there is a legal right of access on foot across open country of mountain, moor, heath land, down land and registered common land. Really, though, the recent law simply encodes what the British peoples have felt about the land since time immemorial.
What that means is that landowners cannot arbitrarily fence and/or post their open land and deny the right of way to walkers. Now, for the first time in Scotland, a private landowner has won a ruling at Perth Sheriff Court exempting her land from right-to-roam legislation. One of Scotland's richest women, Ann Gloag, won the right to fence her Perthshire estate, Kinfauns Castle. Ancient common law versus property rights: It's a case that would have given an American judicial conservative an existential meltdown.
The only folk impacted in practice by the ruling are the ramblers and through-walkers who hike that beautiful Scottish countryside—generally folk who are respectful and ecologically sensitive to their surroundings. It seems rather ironic to me that Ann Gloag's fortune derives from public transportation. Let's hope her sense of public spirit isn't contagious.
[caption id="OurScepteredIsle_img11" align="aligncenter" width="1024"]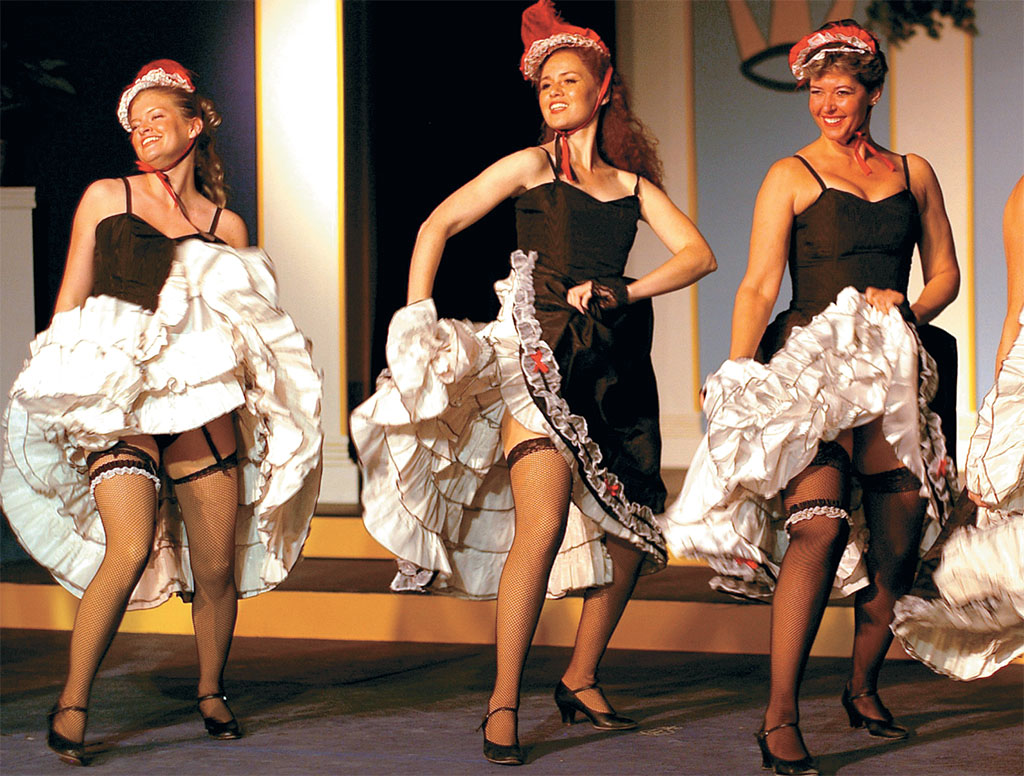 16
[/caption]
[caption id="OurScepteredIsle_img12" align="aligncenter" width="628"]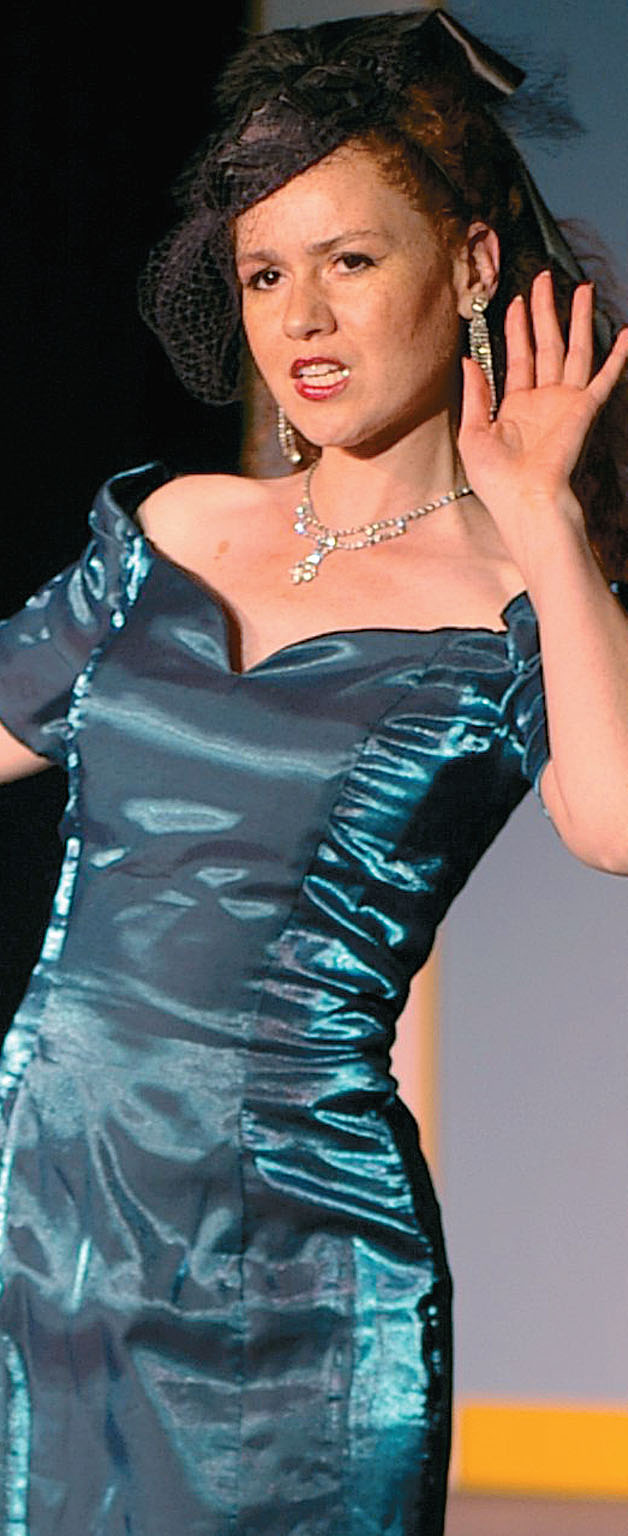 16
[/caption]
[caption id="OurScepteredIsle_img13" align="aligncenter" width="628"]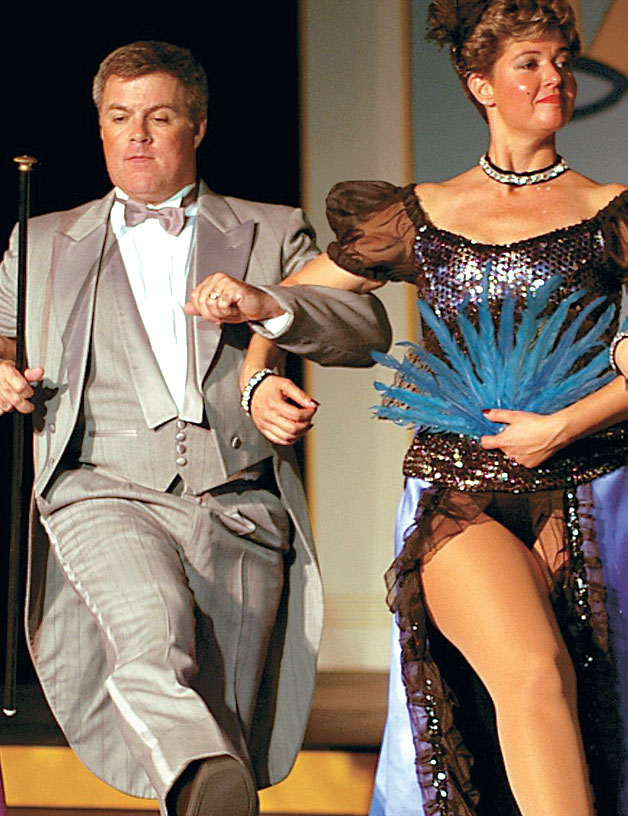 16
[/caption]
[caption id="OurScepteredIsle_img14" align="aligncenter" width="632"]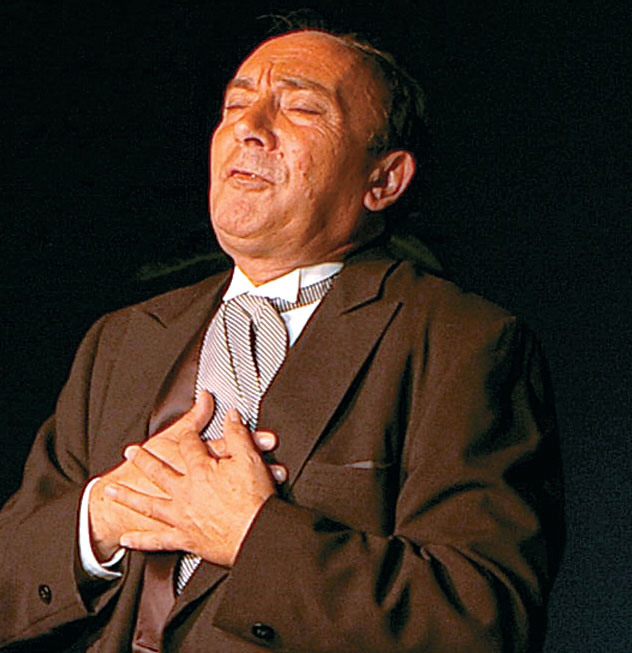 16
[/caption]
Boffo Music Hall
FOLLOWING OUR PROFILE on The British Players (May 2007) one British Heritage reader signed up to join the group. The Players were so tickled with our story in "Hands Across the Sea" that they invited me back this summer to see their 43rd annual Old Time Music Hall.
Licensed first by George II in 1754, Music Hall was once a particularly British form of entertainment found in provincial centers, seaside resorts and cities across the land. Wounded by radio, doomed by movies and buried by television, music hall became a cultural memory by the mid-20th century. Its simple format of singing, dancing and comedy is revived from time to time as a theatrical novelty. To my knowledge, however, nowhere is the entertainment tradition sustained as regularly as by the expats and would-be Cavaliers of The British Players. It could not be sustained any better.
From the opening sing-along to the final bows, Old Time Music Hall was a magnificent evening. Top hats and tails in a rainbow of pastels, double-entendre jokes from a swaggering Mr. Chairman, songs that bathed my cheeks with tears of laughter, close-harmony barbershop and the funniest drunk act I've ever seen on stage: the costuming and performances were just first-rate throughout. Old Time Music Hall will be back in the Washington, D.C., area next summer. Now, The British Players have me looking forward to their panto in December. You can follow the award-winning group's performance schedule at www.britishplayers.org.
[caption id="OurScepteredIsle_img15" align="aligncenter" width="727"]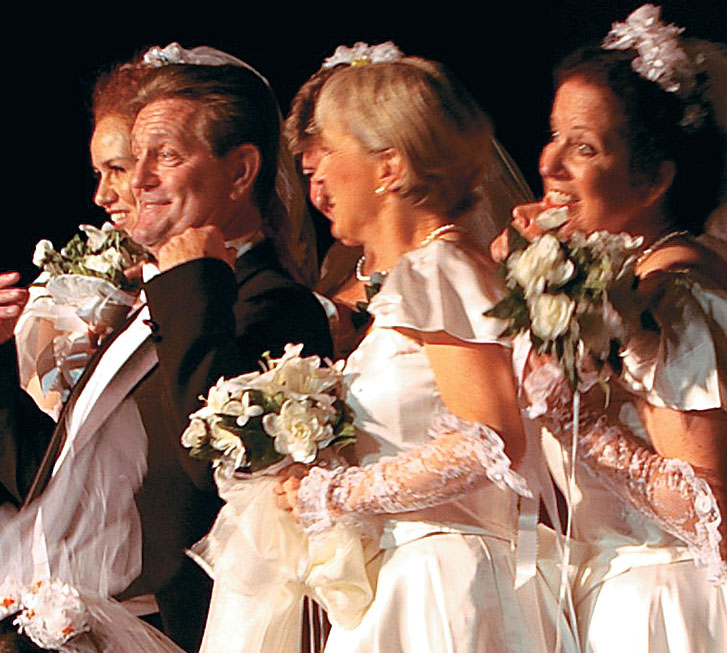 16
[/caption]