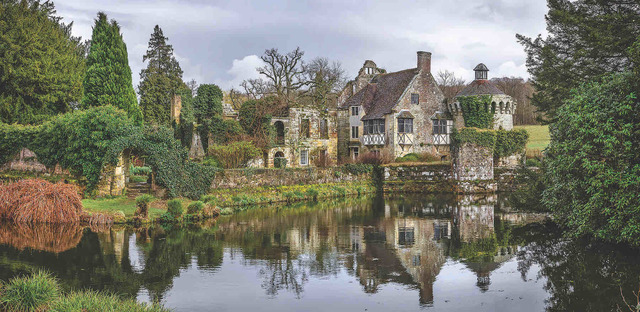 In the village of Lamberhurst, several miles from Royal Tunbridge Wells, Scotney Old Castle sits on an island in a small lake. Scotney New Castle, the Victorian manor house built in Tudor Revival style stands at the top of the qarden. And it is the gardens that famously draw the visitors (and photographers). In spring, rhododendrons and azaleas bring a riot of color. Summer boasts roses and wisteria, while mellow autumn colors bathe the woods and lake with gold. A timed ticket is required for entry to the house.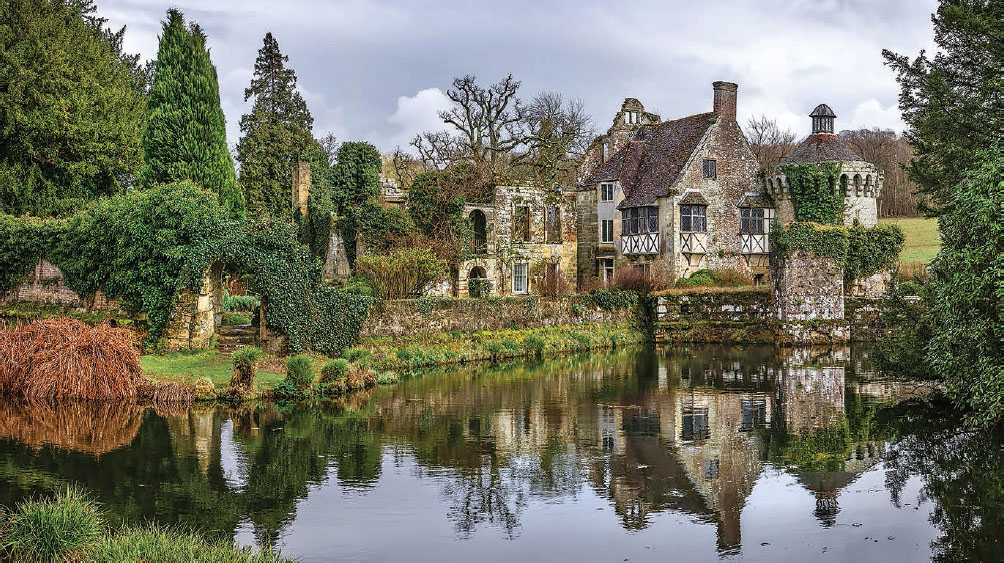 2
I

n the valley of the River Bewl in Kent stands Scotney Castle. Scotney Castle has a history dating back to 1173 and has been in the hands of the National Trust since 1970. Scotney Old Castle, which is pictured here, is a ruined, medieval moated manor house. The old castle ruins sit at the bottom of the Scotney New Castle (built between 1835 and 1843) gardens on its own island and is one of the most picturesque castle locations I've had the pleasure of visiting.
I took quite a few pictures at Scotney Castle, and this is one of my favorites. It has such a romantic feel to it with the location and gardens that it's easy to find yourself daydreaming about centuries past and what it must have been like to walk around the castle when it wasn't a ruin. Just as a note for any photographers, not only can one take fabulous pictures of Scotney Castle for hours, but a mere 15 or so miles away is one of the most photo-graphed castles in England—Bodiam Castle. We visited both in the same day!


C.J. Haldeman




West Lafayette, Indiana
Submit your photographs and stories at
britishheritage.com/photos
to see them on the website and in themagazine.