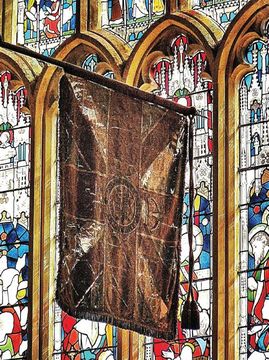 AS SOMEONE FROM ARGENTINA, visiting this country full of history was a constant discovery of wonders and magic. Churches here have a special atmosphere; you feel that time has stopped and everything looks as it did hundreds of years ago. I visited the city of Bath, which I have been dreaming about since I was a child reading Jane Austen stories. At Bath Abbey, you feel history through all its corners. There, lighted by some rays through the window, I saw this tattered British flag showing all its history on every hole. I can't imagine a better way to describe the long history Great Britain has been through.
—Talia Zamboni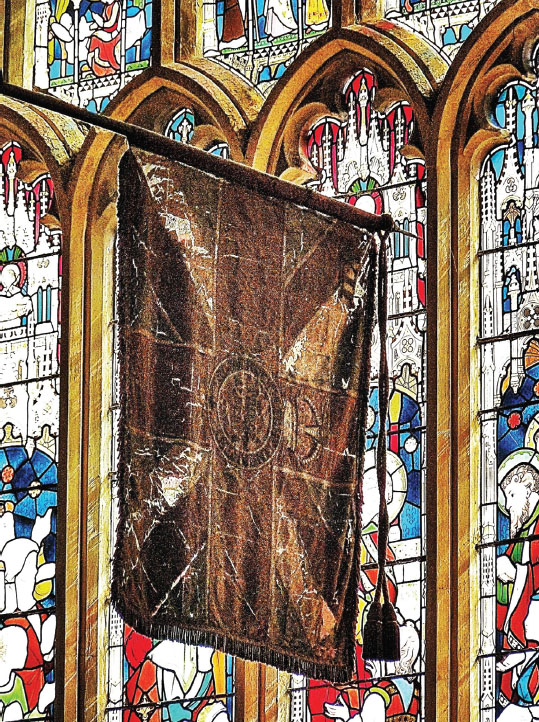 2
The last great medieval cathedral built in England, just being completed when King Henry III dissolved the monasteries in 1539, Bath Abbey does indeed hide history in all its corners. An Anglo-Saxon monastery since the 8th century, the present church was built on the site of an 11th-century Norman cathedral, deserted and ruined following the Black Death in 1398.
Bath Abbey today reflects major restoration in the 1860s by famed architect Sir George Gilbert Scott, including magnificent fan vaulting. The abbey contains 617 wall memorials and 847 floor stones commemorating thousands of people buried here. War memorials, such as regimental battle flags, remember soldiers who died as far back as the First Anglo-Afghan War (1841–1842).
Submit your photographs and stories at britishheritage.com/photos to see them on the website and in the magazine.