LIVES OF THE ROMANS UNDER THE CITY'S STREETS
[caption id="PompeIIoftheNorth_Feature" align="aligncenter" width="1024"]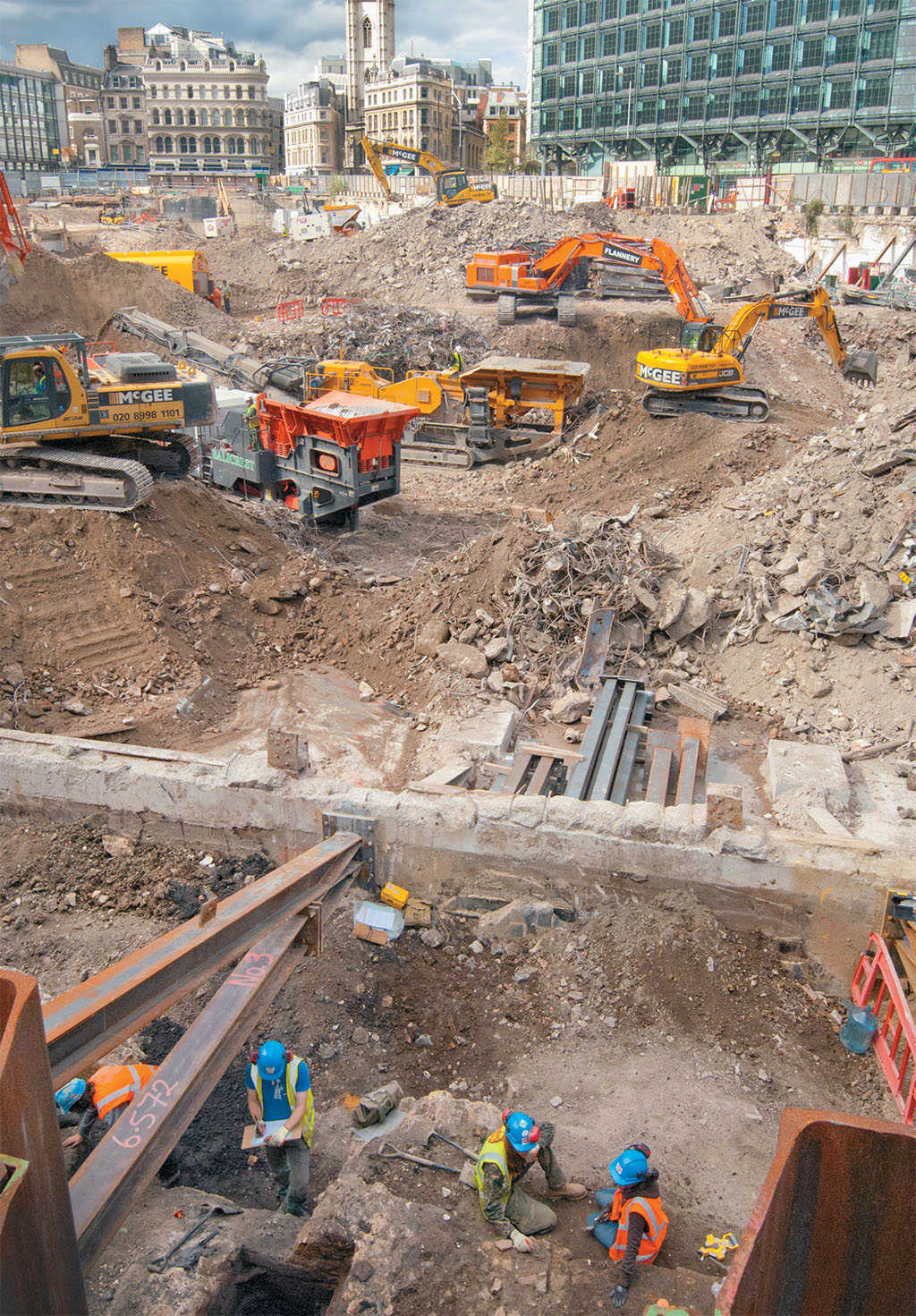 9
[/caption]
THE HOARDINGS have been up for months just outside Cannon Street station. Bloomberg, the latest developer of one of the City's oldest areas, is having to dig deep into its pockets. Archaeologists from the Museum of London are digging even deeper, though, unearthing what is turning out to be one of the biggest ever Roman excavations in Britain. As they reveal a veritable treasure trove of thousands of artifacts, each priceless in its own way, they are determined not to repeat the sins of their forbears on the very same site.
[caption id="PompeIIoftheNorth_img1" align="alignright" width="727"]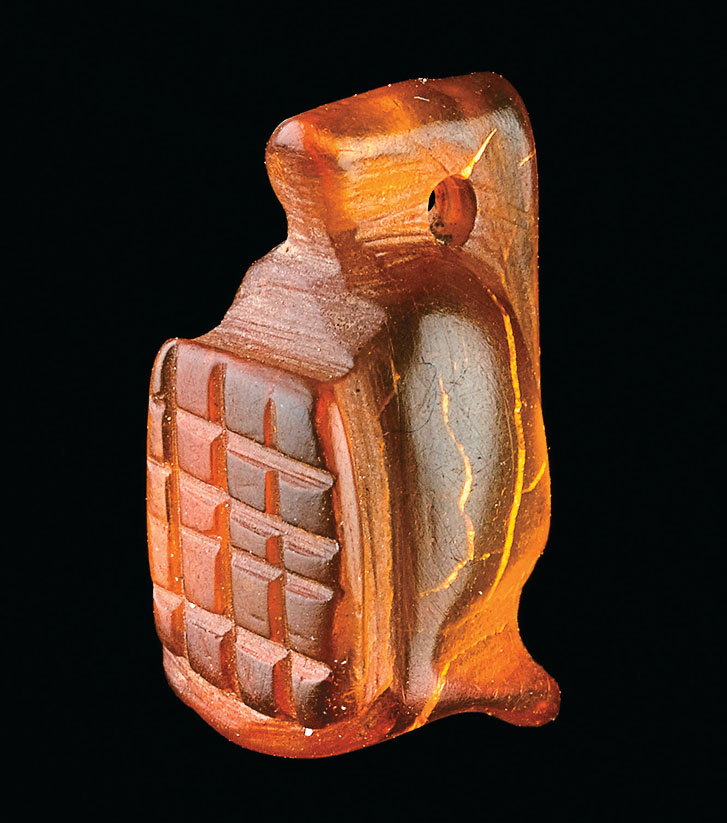 9
Archaeologists are recording a Roman 4th-century timber well in the foreground of the Bloomberg Place site.
[/caption]
Picture the scene: 1954. A Blitz-ravaged London is being levelled for a brave new world, unencumbered by haunting memories from the City's past. Everything is new. Everything is modern. So it's extremely inconvenient for the waiting developers when what they'd hoped was a cursory archaeological prod actually turns up something worthwhile.
The discovery of the Roman Temple of Mithras at the site of Bucklersbury House (where Sir Thomas More wrote Utopia), in between the Thames and Mansion House, became an overnight Mecca for war-weary Londoners inspired by historical romance for the first time in years. Some 400,000 visitors queued to see the remains, including 35,000 in one day. Given that the site was only open between 4:30 p.m. and 6 p.m., relations in the queue often became ragged; the police had to be called more than once. Relations between archaeologists and the increasingly impatient developers were no less tense. Even Sir Winston Churchill and Parliament became embroiled in ugly arguments over the temple's fate.
Ultimately, commerce won. The archaeologists were turfed off the site as looters, the developers moved in and 2,000 years of history were literally bulldozed away in an act of destruction that still rankles today. The mysterious Temple of Mithras was rebuilt in nearby Victoria Street, botched-together facing the wrong way and with concrete so hard that demolishing it now breaks 10 diamond-tipped cutters a day. It was a depressing time. Distinguished archaeologist Ivor Nöel Hume was so disenchanted he went to the States to head-up research at Colonial Williamsburg for the next 30 years rather than watch more of the City's bombsites receive a similar fate.
[caption id="PompeIIoftheNorth_img2" align="aligncenter" width="1024"]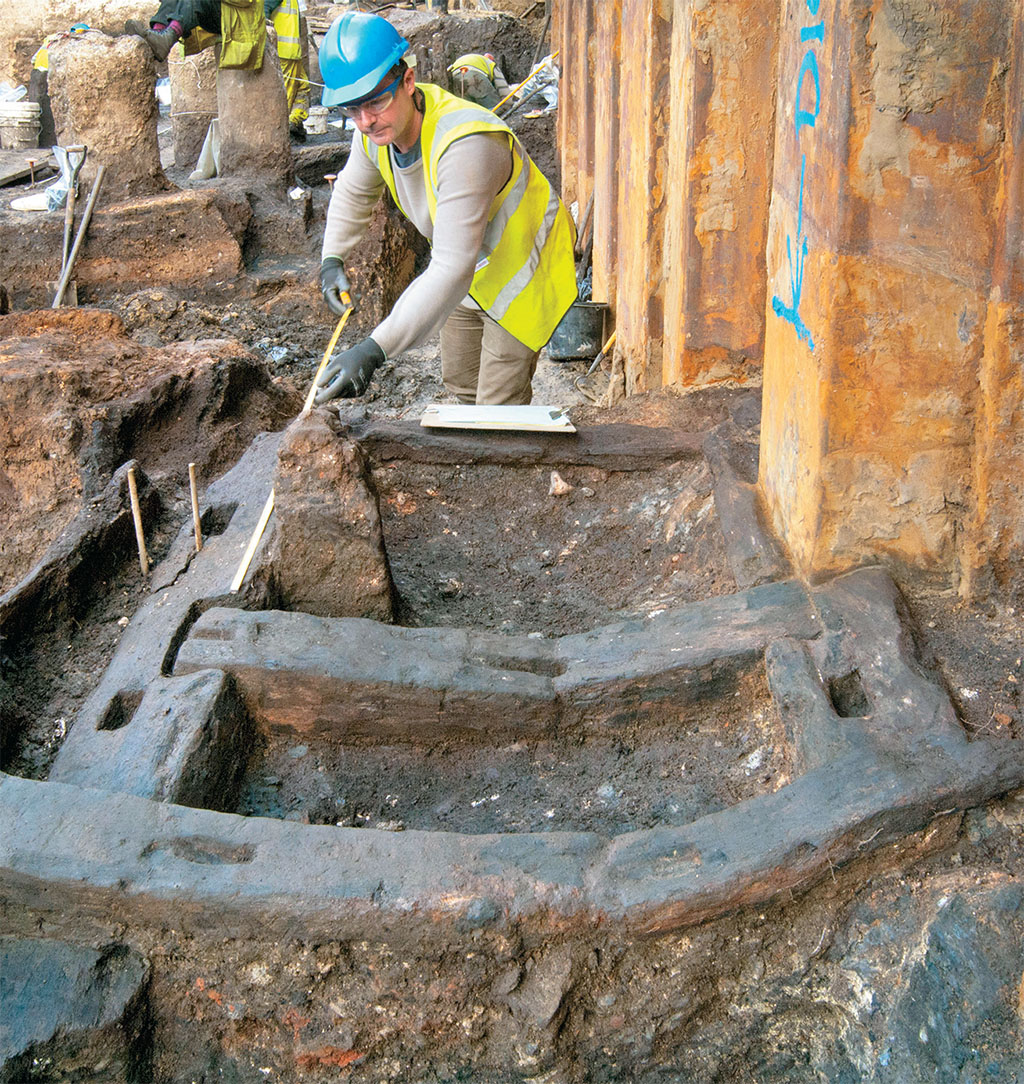 9
On site, workers uncover the timber foundation beams from Roman buildings, while at the MOLA labs, staff are cataloguing thousands of finds.
[/caption]
Times change, however, and happily for history lovers, so does the law. Now, not only do developers have to allow archaeologists to dig before they can move onsite, they have to pay for the work—and the interpretation of any finds. Bloomberg has taken on that obligation cheerfully by all accounts, and the excavation has seen several visits from New York's mayor himself.
The area unearthed in the 1950s was completely obliterated, but a tiny sliver of land, which would have been next to one of London's many lost rivers, the Walbrook, wasn't touched by the 1954 dig, and that is the bit that has got today's experts fizzing with excitement.
The proximity of the Walbrook makes this excavation unique. It might have been re-routed, dammed and bridged by generations of Londoners including the Romans themselves, but water finds its own way, and that, combined with the tidal Thames, has kept the soil wet, bacteria and oxygen-free: a perfect preservative.
Temple Restored
The Temple of Mithras is to be rebuilt in its original position (and the right way round), as sympathetically as modern techniques will allow. Around it, in the basement of Bloomberg's new offices, will be a museum featuring some of the thousands of objects discovered there. It will be open to the public in 2016.
[caption id="PompeIIoftheNorth_img3" align="aligncenter" width="776"]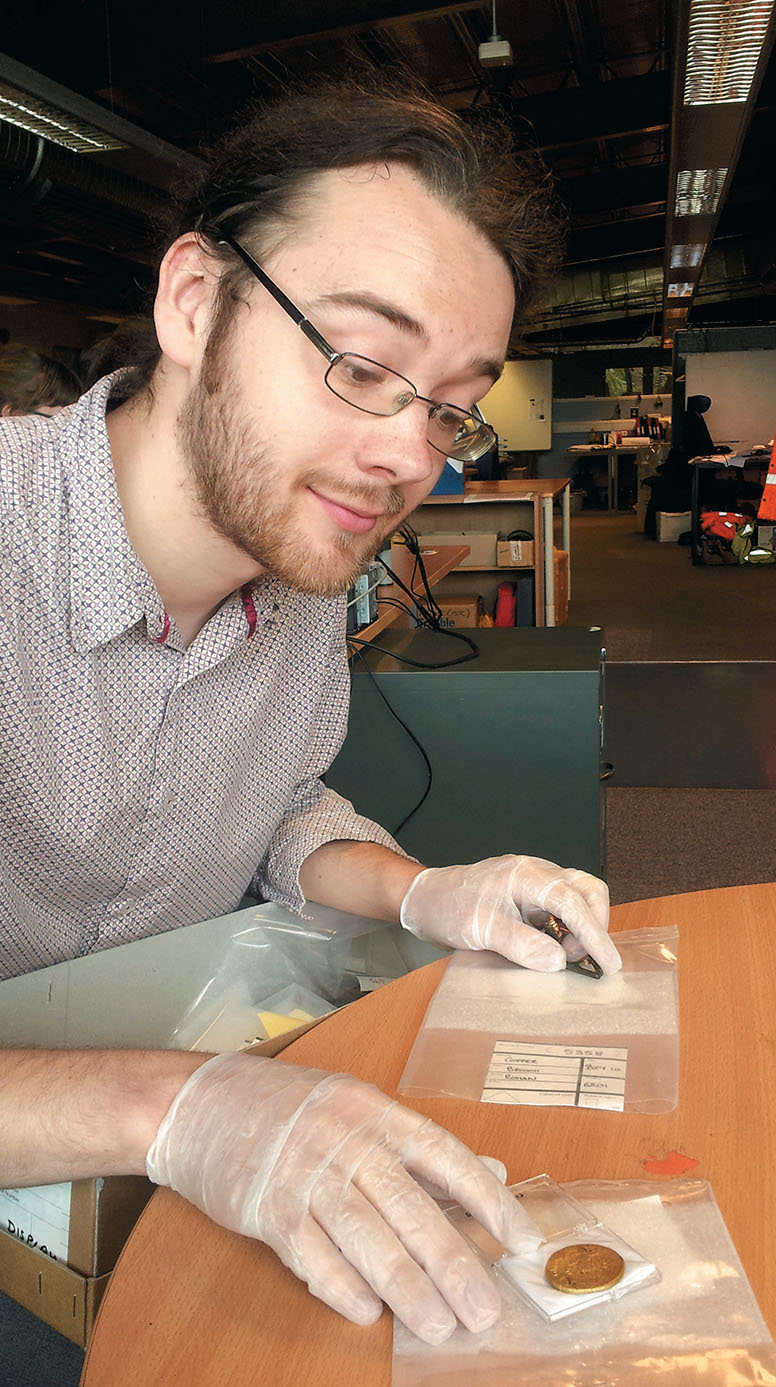 9
[/caption]
London archaeology comes in strata and today's streets are 12 yards higher than those our Roman predecessors trod, though they often follow the same routes. Sadly, the medieval discoveries at Bucklersbury have been meager thanks to more recent buildings, and even digging for the Romans has issues. Nearly 350 years of continuous use meant that younger Roman finds, such as bread ovens and tiled floors, had to be broken up (after careful documentation, of course) in order to find the earlier material.
Over the years this riverside spot saw many different uses, from industrial and military to domestic and religious, and the finds are correspondingly varied. From rare-as-hens'-teeth watermill workings to failed castings of rude statues (mainly of the "fist and phallus" variety—then, as now, associated with the machismo world of the military). From toys to kitchen knives, mirrors to vanity sets, coins to luggage labels, an entire pewter hoard hidden down a well to brooches that look so perfect they might be modern reproductions, everything is being preserved in plastic bags full of slightly grotty water until they can be properly freeze-dried for posterity.
Some of the finds genuinely are "treasure." Coins, jewellery, statuettes, weights and measures (including a charming weight in the shape of the head of Mercury, the god of commerce) were easy to spot as they glinted in the soil. Others are fabulous in their rarity, such as the little bead in the shape of a gladiator's helmet, but the best of all are priceless in a much more profound sense. For the mud has managed to preserve organic matter. Leather, textile and, most exciting of all in this context, wood. Original wooden boundary fences, board-walk and wattle-edged house foundations mean that not only does the Museum of London now have an exact map of the Roman street plan, but they can date it accurately, too. Inside the houses, more wooden artifacts show the lives of the people, from boxes not unlike those found at Herculaneum to the wooden slippers rich people wore to walk across their heated floors. Consumer culture was everything and the goods, luxury and humble alike, came from across the empire.
[caption id="PompeIIoftheNorth_img4" align="alignleft" width="1024"]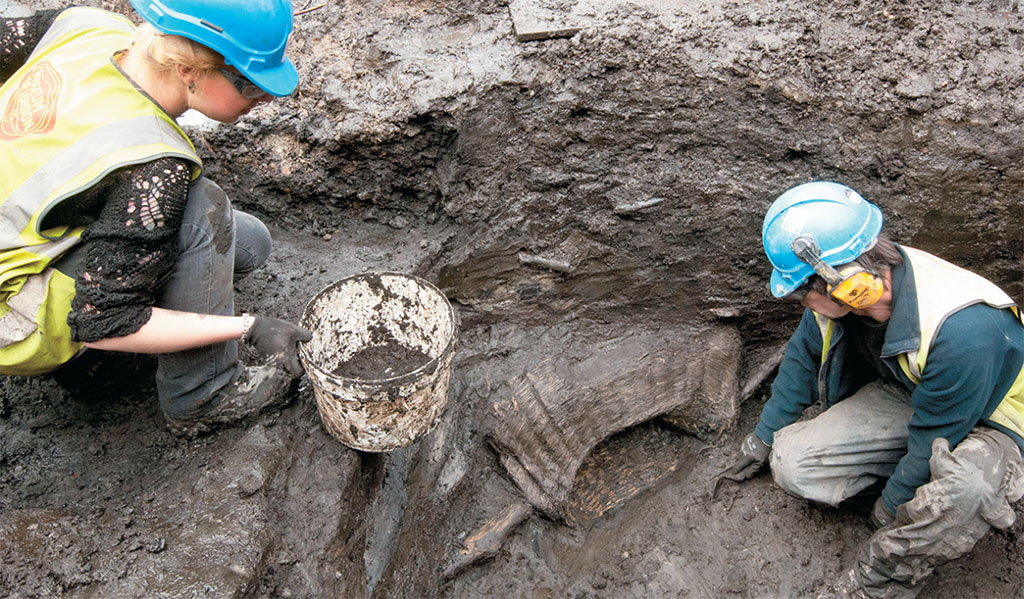 9
[/caption]
[caption id="PompeIIoftheNorth_img5" align="alignright" width="295"]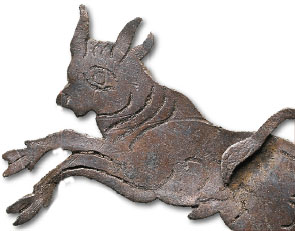 9
[/caption]
[caption id="PompeIIoftheNorth_img6" align="alignleft" width="522"]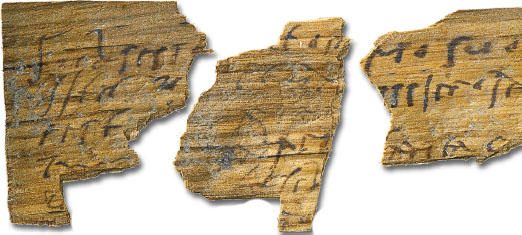 9
[/caption]
[caption id="PompeIIoftheNorth_img7" align="alignright" width="645"]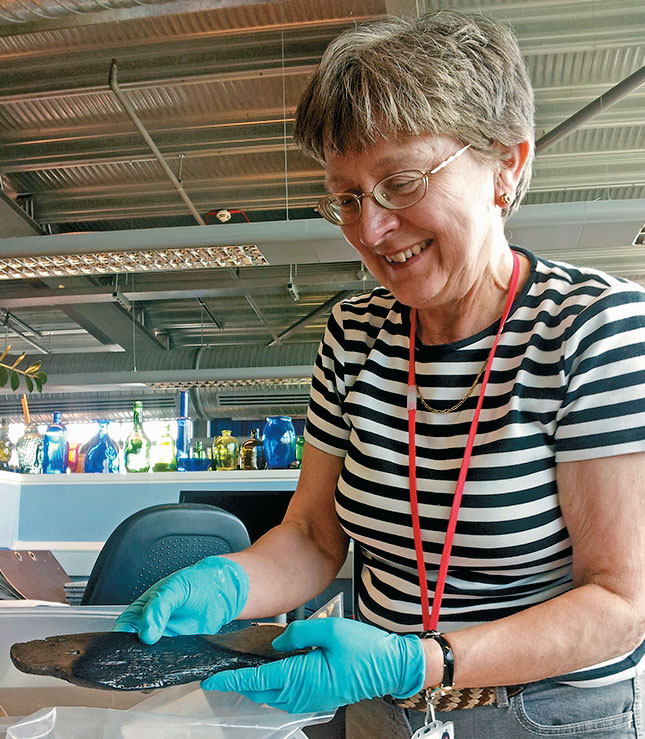 9
Senior finds-specialist Angela Wardle has a wooden house slipper used to protect the feet against the hypocausts of underfloor heating.
[/caption]
In all, 10,000 objects have been unearthed from a site just 100 by 30 yards. The developers have moved in now, but the museum has removed many, many buckets of mud, to be sieved by a small army of excited people in wellies and rubber aprons.
Those objects just keep on coming. On the day I visited, everyone was exclaiming over an eye-watering statuette representing the Rape of Ganymede. They had also unearthed an exquisite, "ergonomically-designed" stylus, still sharp, with a thumb-rest and engraving so the fingers wouldn't slip. While it is a beautiful object, however, the experts' real joy is reserved for the results of all that scribing.
Roman writing tablets are rare; to find even a single one is a treat. So far the Bucklersbury site has fetched up 270 of the little wooden slabs, one or two of which still have traces of their original wax. Museum of London experts are hoping the Roman scribes were heavy-handed and wielding very sharp styluses, so that their cursive Latin script has penetrated through to the wood and can be read. It's happened before. Just a few yards away, at another important site, Number One, Poultry, the "Fortunata" tablet was found, the only deed of sale for a slave—"warranted healthy and not liable to run away"—ever found in Britain. Reading these tablets is going to be tricky, involving every technique known to science from infra-red to x-ray, but if even a few of them have those all-important scratches and scrawlings, the results could be immeasurable for Roman archaeology.
It is often those little personal connections with the past that bring history alive for us, rather than the grand buildings or great cities. I was particularly taken with the dozens of lost shoes that have turned up. One such sodden sandal, beautifully tooled from a single piece of leather, with delicate punched detail and in such perfect condition you can still see the tiny holes where the animal's bristles. Its owner must have been sick to lose it. I started to wonder how they lost it, and in my imagination a real human Roman started to emerge.
Then I looked at the glittering fish-scales of Roman armor, still connected after 2,000 years, at the sparkling ornaments they decorated their horses with and the gleaming brooch pins they fastened their cloaks by, and I realized something. To the ancient Britons these guys must have shone like demigods as they hit the shores of Britain in all that bling—even before Claudius's elephants arrived to scare the wits out of them. No wonder Boudicca burned the place down.